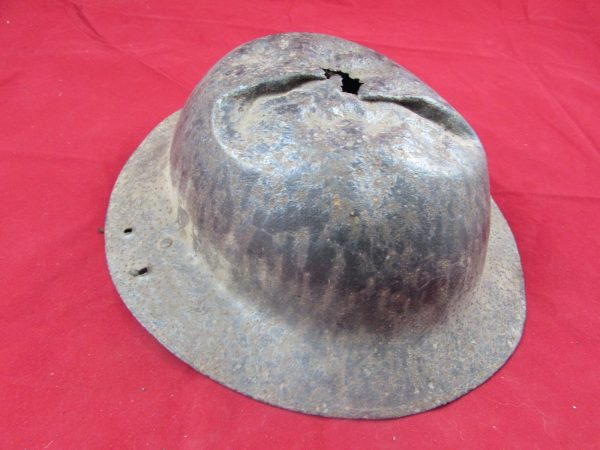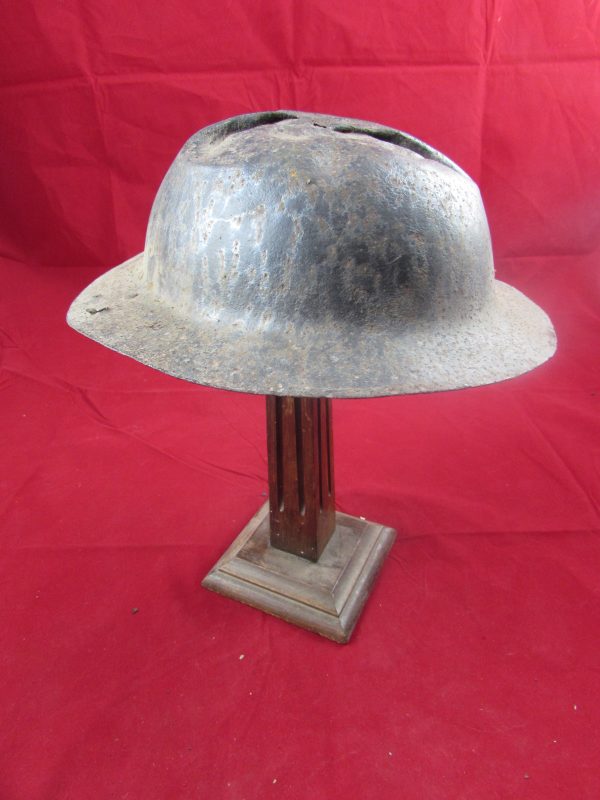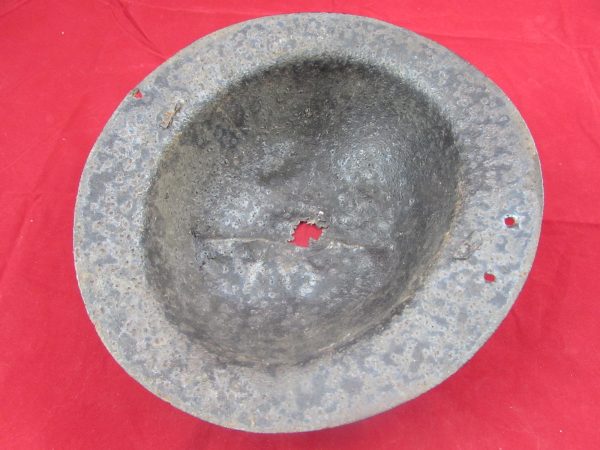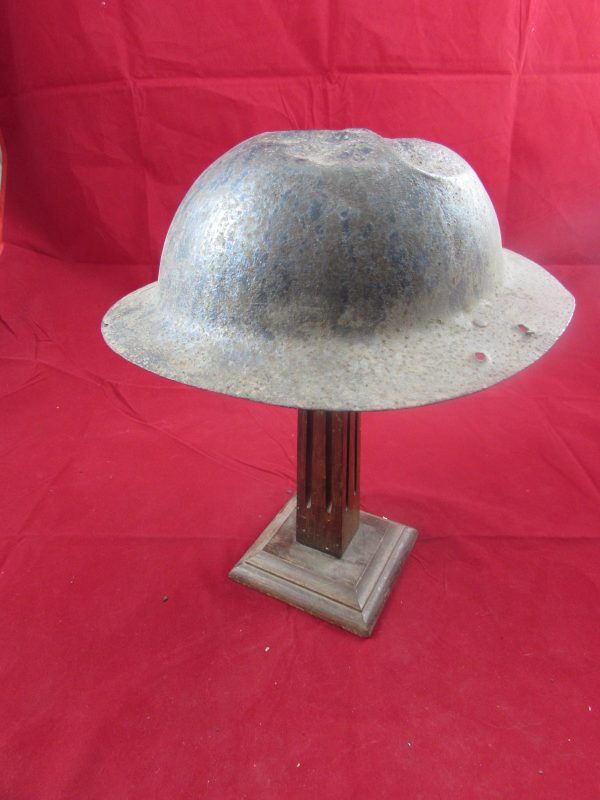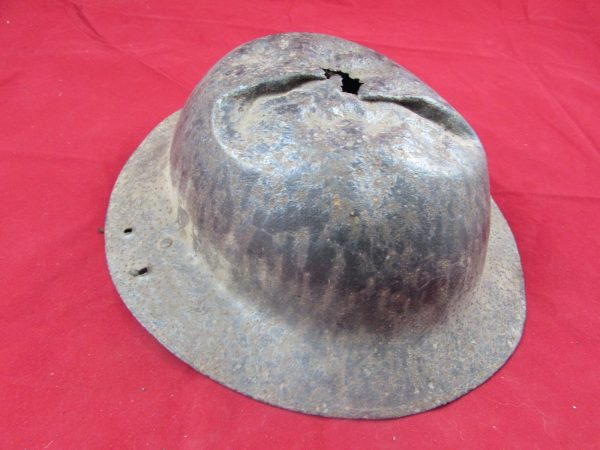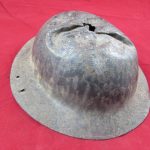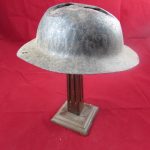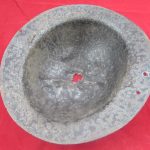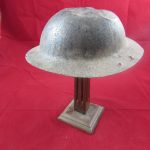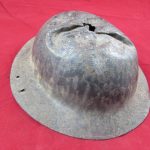 WW1 British Brodie Helmet Relic P`eronne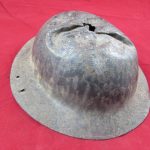 WW1 British Brodie Helmet Relic P`eronne
£75.00
£75.00
WW1 British Army Brodie Helmet , Relic from Peronne
Description
Shipping and Delivery
Description
WW1 British Brodie Helmet Relic P`eronne
WW1 British Brodie Helmet Relic from Peronne Relic condition British Army Brodie helmet, looking at the top of this helmet its certainly seen a bit of service .. And also by the holes of the rim its been nailed up as a trophy piece as well .
Both chinstrap lugs are missing and there is a hole to the top of the helmet.
This helmet i found in an outhouse just outside Peronne, on the Somme battlefield.
WW1 British Brodie Helmet Relic P`eronne
The Battle of Mont Saint-Quentin was a battle on the Western Front during World War I. As part of the Allied Hundred Days Offensive on the Western Front in the late summer of 1918, the Australian Corps crossed the Somme River on the night of 31 August and broke the German lines at Mont Saint-Quentin and Péronne. The British Fourth Army's commander, General Henry Rawlinson, described the Australian advances of 31 August – 4 September as the greatest military achievement of the war.[1] During the battle Australian troops stormed, seized and held the key height of Mont Saint-Quentin (overlooking Péronne), a pivotal German defensive position on the line of the Somme.
The Allies were pursuing the Germans, and the greatest obstacle to crossing the Somme River in pursuit was Mont Saint-Quentin which, situated in a bend of the river, dominated the whole position. The Mont was only 100 metres high but was a key to the German defence of the Somme line, and the last German stronghold. It overlooked the Somme River approximately 1.5 kilometres north of Péronne. Its location made it an ideal observation post, and strategically, the hill's defences guarded the north and western approaches to the town.[2]
WW1 British Brodie Helmet Relic P`eronne