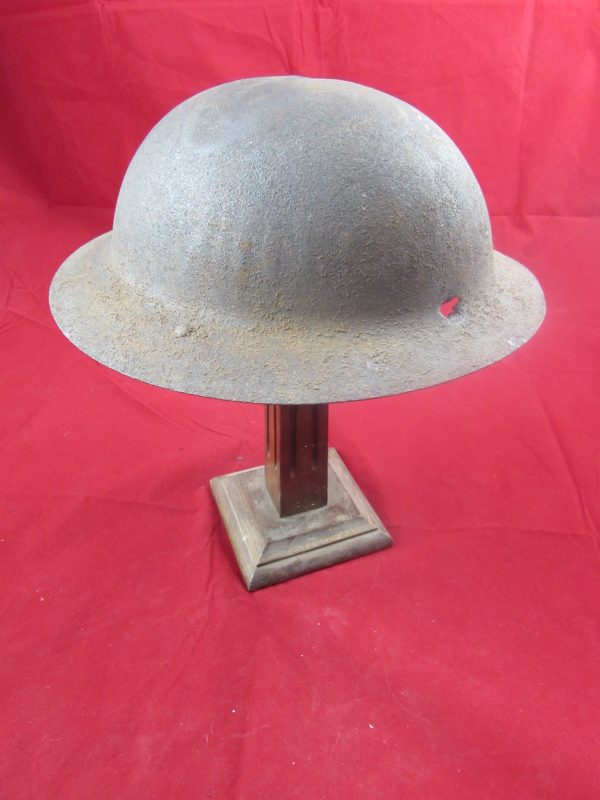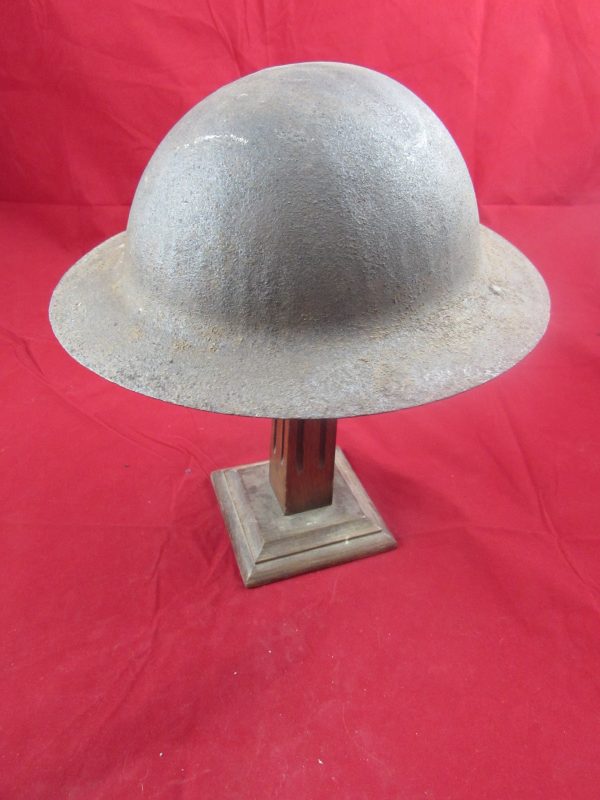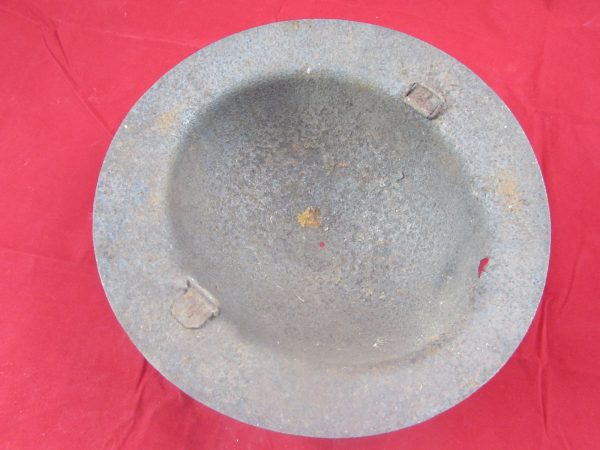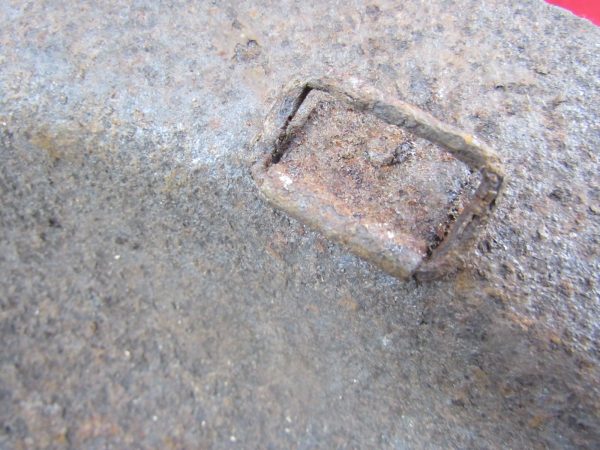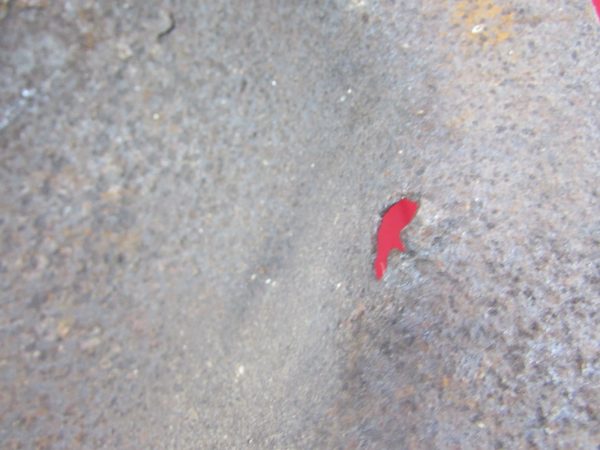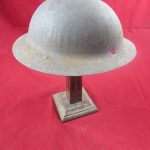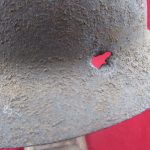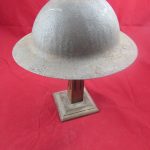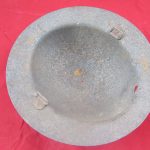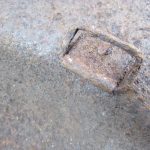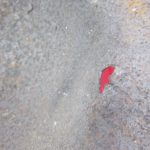 WW1 British Brodie Relic Helmet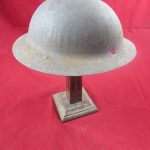 WW1 British Brodie Relic Helmet
£95.00
£95.00
WW1 British Brodie Helmet recovered from Pozie'res
Description
Shipping and Delivery
Description
WW1 British Brodie Relic Helmet recovered from Pozie'res.
Relic condition British Brodie helmet, recovered from Pozie'res in the Somme in 2016 , This helmet has a schrapnel impact to the front (please see photo's)
Overall this piece is sound except the impact hole. Both chinstrap loops are in place.
WW1 British Brodie Relic Helmet
The Battle of Pozières (23 July – 3 September 1916) took place in northern France around the village of Pozières, during the Battle of the Somme. The costly fighting ended with the British in possession of the plateau north and east of the village, in a position to menace the German bastion of Thiepval from the rear. The Australian official historian Charles Bean wrote that Pozières ridge "is more densely sown with Australian sacrifice than any other place on earth".
The village of Pozières, on the Albert–Bapaume road, lies atop a ridge approximately in the centre of what was the British sector of the Somme battlefield. Close by the village is the highest point on the battlefield.[a] Pozières was an important German defensive position; the fortified village was an outpost to the second defensive trench system, which had become known to the British as the O.G. (Old German) lines. This German second line extended from beyond Mouquet Farm in the north, ran behind Pozières to the east, then south towards the Bazentin ridge and the villages of Bazentin le Petit and Longueval. On 14 July, during the Battle of Bazentin Ridge, this southern section of the German second line was captured by the British Fourth Army of Lieutenant General Sir Henry Rawlinson. The possibility of "rolling up" the German second line by turning north now presented itself if Pozières could be captured.[3]
The British Commander-in-Chief, General Sir Douglas Haig, lacked the ammunition to immediately execute another broad-front attack after 14 July.[4] Believing that Pozières and Thiepval would become untenable for the Germans as the British continued their eastward momentum, Haig ordered Rawlinson to concentrate on the centre between High Wood and Delville Wood as well as the villages of Guillemont and Ginchy. The plan was to maintain the pressure and take Pozières by a "steady, methodical, step-by-step advance".[5] Between 13 and 17 July, the Fourth Army made four small attacks against Pozières with no success and high casualties. In this period the village was subjected to a heavy bombardment and was reduced to rubble. On two occasions the attacking infantry got into the trench that looped around the south and western edge of the village, known as "Pozières trench" but were driven out both times. Attempts to get east of the village by advancing up the O.G. Lines also failed.