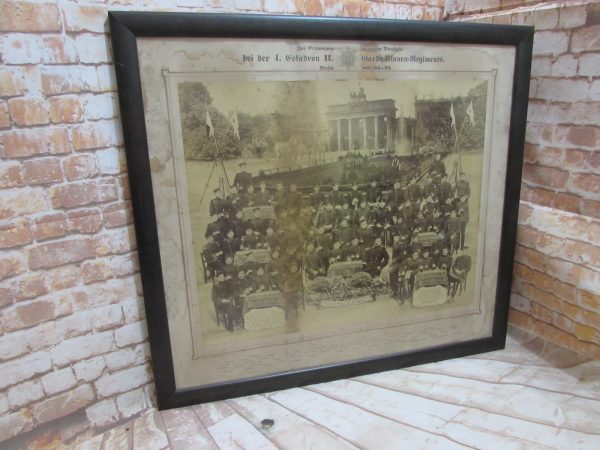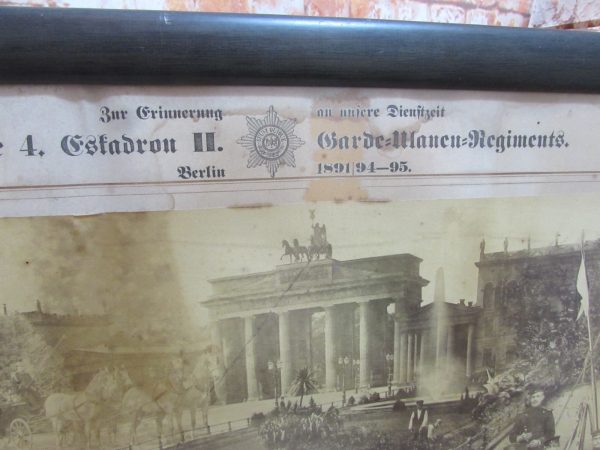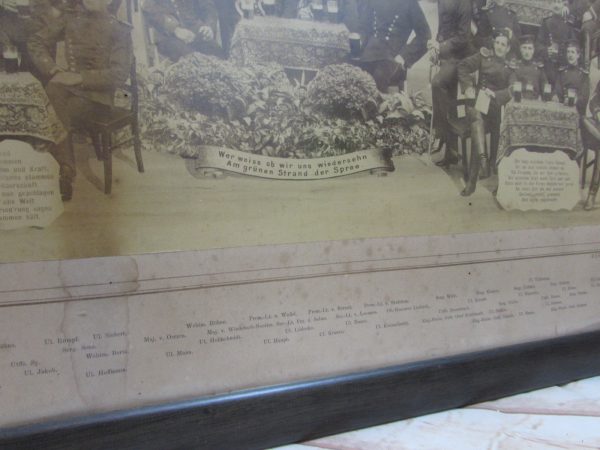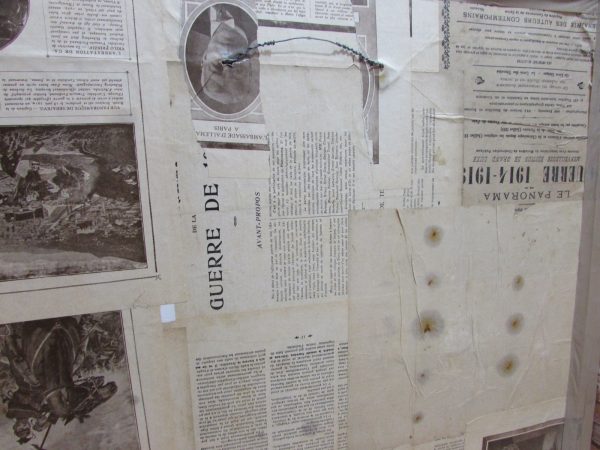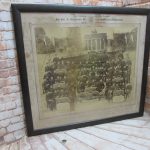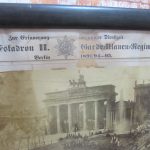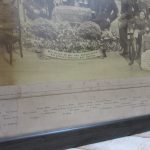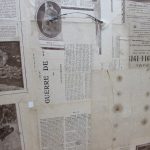 German Guards Regiment 1891-95 framed photo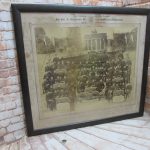 German Guards Regiment 1891-95 framed photo
£70.00
£70.00
Large German Guards Regiment picture
Description
Shipping and Delivery
Reviews (0)
Description
German Guards Regiment 1891-95 framed photo. This is a large German framed photograph from Berlin of the officers of the Guards Regiment 1891-95.
The background of the photo is showing the Brandenburg gate, inc other buildings and a horse and trap with officers inside.
The names of all the men in the photo are written at the base of the picture, which gives real great insight and depth to the picture.
Size is 28 inch x 25 inch.
There are some water marks and some slight fading to the picture.
he 1st Foot Guard Regiment (German: 1. Garde-Regiment zu Fuß) was an infantry regiment of the Royal Prussian Army formed in 1806 after Napoleon defeated Prussia in the Battle of Jena–Auerstedt. It was formed by combining all previous Foot Guard Regiments and was, from its inception, the bodyguard-regiment of Kings of Prussia. Save William II, who also wore the uniforms of other regiments, all Prussian Kings and most Princes of Prussia wore the uniform of the 1st Foot Guard Regiment.
At this time, Antiqurio ships to locations within the United Kingdom mainland. Items can be shipped worldwide by prior agreement please contact us. The risk of loss and title for all items ordered on this website pass to you when the items is delivered to the shipping carrier. We are unable to calculate shipping automatically for multiple items when shipping internationally please contact us by email if you wish to purchase more than one item and live outside of the UK; we are working to resolve this
International
Customs and import duties may be applied to International orders when the shipment reaches its destination. This is not imposed by Antiqurio and these charges are the responsibility of the recipient of your order and are likely to vary from country to country. Contact your local customs office for details.
Shipping laws are different in each country. It is your responsibility to check with your Customs office to verify whether the country to which you are shipping permits the shipment of your products. Antiqurio is not responsible for any direct, indirect, punitive, or consequential damages that arise from improper international shipping practices.