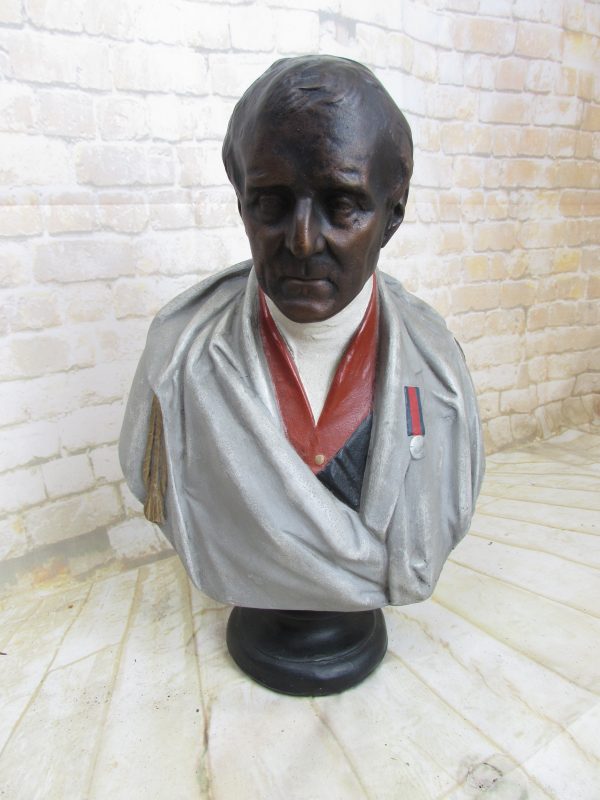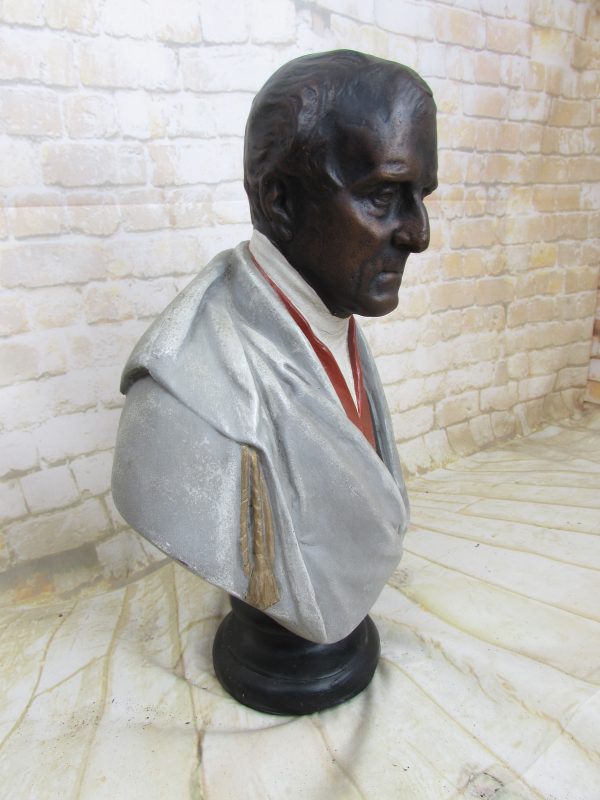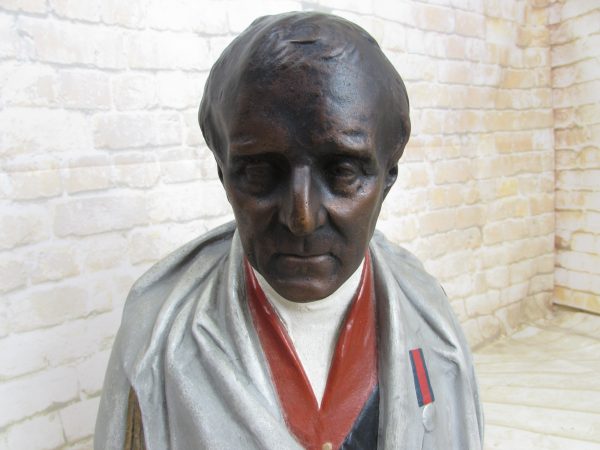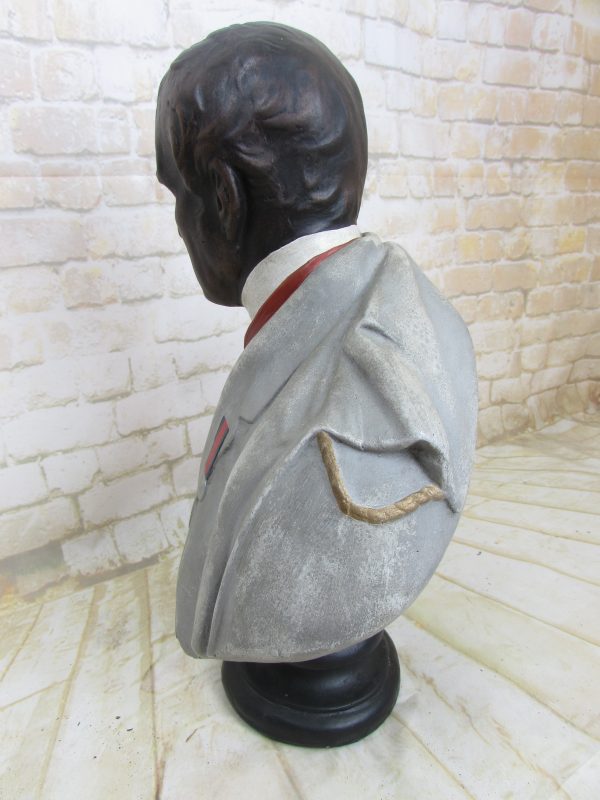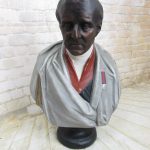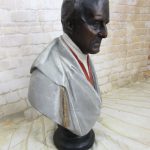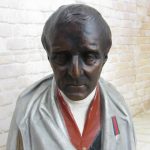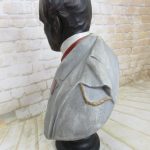 Bust Of the Duke of Wellington (1850s)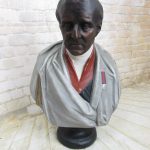 Bust Of the Duke of Wellington (1850s)
£210.00
£210.00
Large Plaster Bust of the Duke of Wellington, (1850s)
Description
Shipping and Delivery
Description
Plaster Bust Of the Duke of Wellington (1850s)
Lovely large bust of Sir Arthur Wellesley, Duke of Wellington. Circa 1850, made in the style of Matthew Noble, This was probably made as a commemoration piece due to the Duke's death in 1852.
Head of the piece is made to resemble bronze and has a painted chest area and stands on a plinth. He is showing the Waterloo medal. The piece is of the later Duke. There is no damage to  the plaster .
The piece stands 17 inches tall.
Arthur Wellesley, 1st Duke of Wellington, KG, GCB, GCH, PC, FRS (1 May 1769 – 14 September 1852) was an Anglo-Irish soldier and Tory statesman who was one of the leading military and political figures of 19th-century Britain, serving twice as prime minister. He is one of the commanders who won and ended the Napoleonic Wars when the coalition defeated Napoleon at the Battle of Waterloo in 1815.
Wellesley was born in Dublin into the Protestant Ascendancy in Ireland. He was commissioned as an ensign in the British Army in 1787, serving in Ireland as aide-de-camp to two successive lords lieutenant of Ireland. He was also elected as a member of Parliament in the Irish House of Commons. He was a colonel by 1796 and saw action in the Netherlands and in India, where he fought in the Fourth Anglo-Mysore War at the Battle of Seringapatam. He was appointed governor of Seringapatam and Mysore in 1799 and, as a newly appointed major-general, won a decisive victory over the Maratha Confederacy at the Battle of Assaye in 1803.
Wellesley rose to prominence as a general during the Peninsular campaign of the Napoleonic Wars, and was promoted to the rank of field marshal after leading the allied forces to victory against the French Empire at the Battle of Vitoria in 1813. Following Napoleon's exile in 1814, he served as the ambassador to France and was granted a dukedom. During the Hundred Days in 1815, he commanded the allied army which, together with a Prussian Army under Blücher, defeated Napoleon at Waterloo. Wellington's battle record is exemplary; he ultimately participated in some 60 battles during the course of his military career.