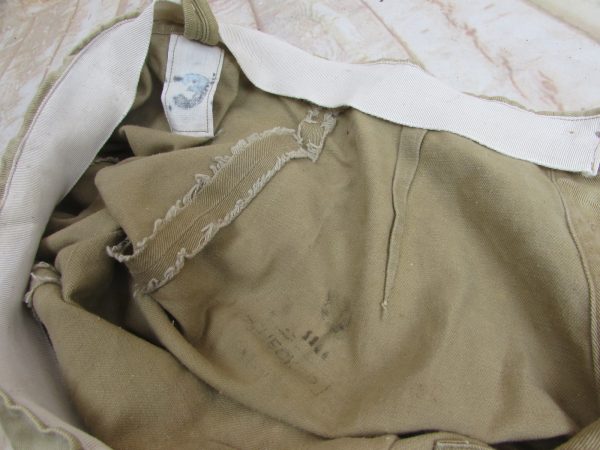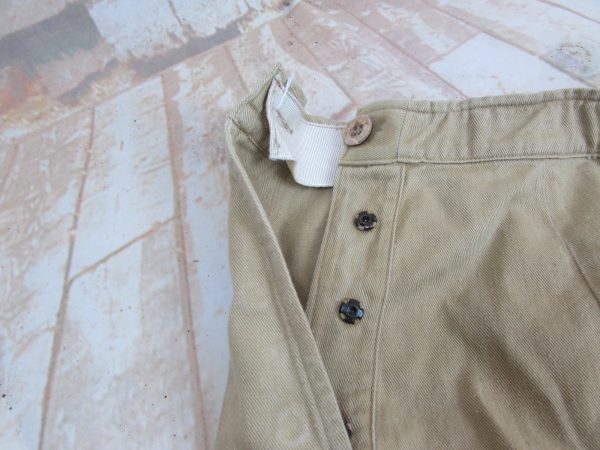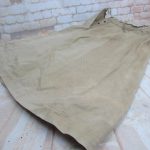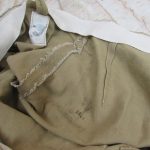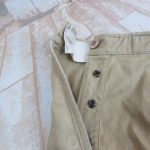 WW2 ATS Khaki Drill KD Skirt, dated 1944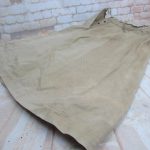 WW2 ATS Khaki Drill KD Skirt, dated 1944
£180.00
£180.00
WW2 ATS Khaki Drill (KD) skirt 1944
Description
Shipping and Delivery
Reviews (0)
Description
WW2 ATS Khaki Drill KD Skirt, dated 1944
Nice condition  ATS original skirt . KD , Khaki Drill , small size though 26 inch waist .
No Moth holes , Three press studs , one fibre button, original label inside , size 3.
Good colour , 28 inch length, sewn in half waistband, two small loops also sewn in .
Has ink stamp inside ,top is a circle, middle date of 1944, bottom i think is the word (checked)
Has one small repair on the right side below button hole , this looks like an old repair probably done during the war., its less than 1 inch.
These vary rarely come up in good condition.
WW2 ATS Khaki Drill KD Skirt, dated 1944
The Auxiliary Territorial Service (ATS; often pronounced as an acronym) was the women's branch of the British Army during the Second World War. It was formed on 9 September 1938, initially as a women's voluntary service, and existed until 1 February 1949, when it was merged into the Women's Royal Army Corps.
The ATS had its roots in the Women's Auxiliary Army Corps (WAAC), which was formed in 1917 as a voluntary service. During the First World War its members served in a number of jobs including clerks, cooks, telephonists and waitresses. The WAAC was disbanded after four years in 1921.
Prior to the Second World War, the government decided to establish a new Corps for women, and an advisory council, which included members of the Territorial Army (TA), a section of the Women's Transport Service (FANY) and the Women's Legion, was set up. The council decided that the ATS would be attached to the Territorial Army, and the women serving would receive two thirds the pay of male soldiers.
All women in the army joined the ATS except for nurses, who joined Queen Alexandra's Imperial Military Nursing Service (QAIMNS), and medical and dental officers, who were commissioned directly into the Army and held army ranks, and those