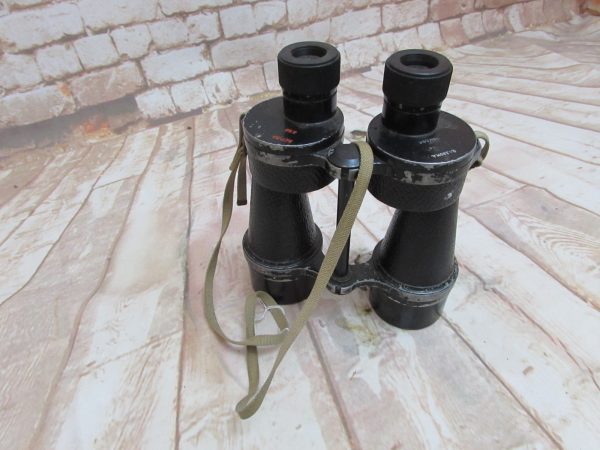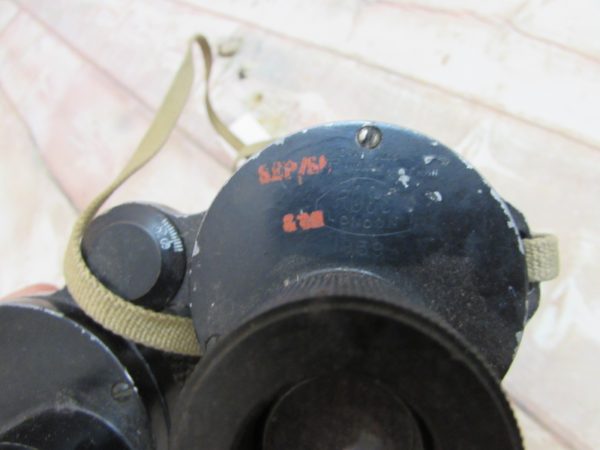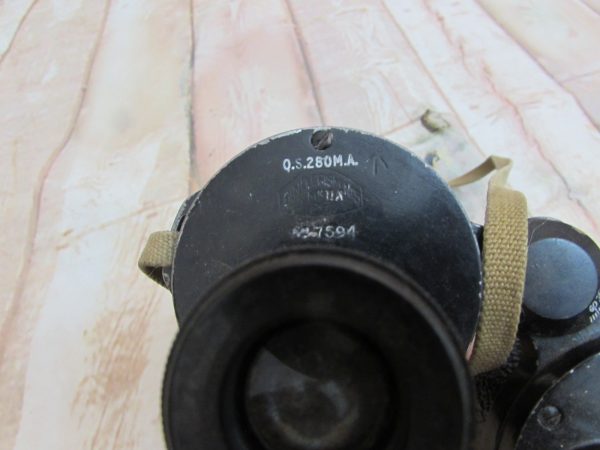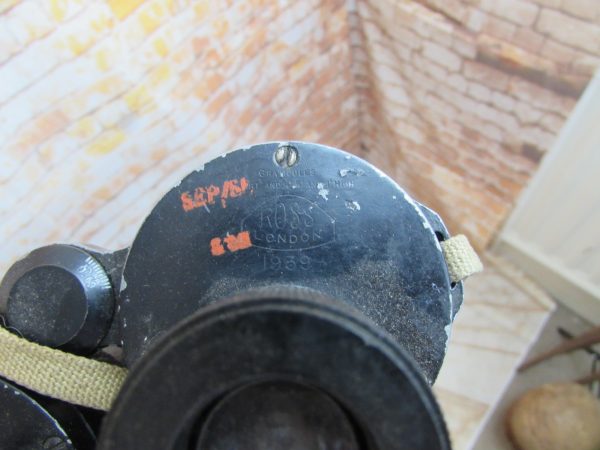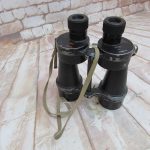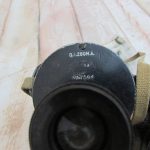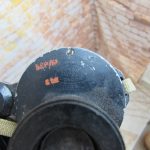 WW11 Ross Binocular's, 1939 dated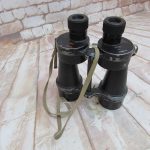 WW11 Ross Binocular's, 1939 dated
£80.00
£80.00
WW11 Large Ross Binocular's
Description
Shipping and Delivery
Reviews (0)
Description
Lovely pair of Large Binocular's manufactured by Ross of London. these Bino's are fully marked up with Date 1939, Bino prism no 5,Mk 11a, X7.there is a lovely Broad Arrow and below the no 7594, also the no Q.S. 280 M.A.The Bino's are made of steel with bakelite adjustable viewers and are in their original black paint finish obviously worn in areas around where you would expect through handling over many years. The lenses line up perfectly but could probably do after all this time with a clean, but are still clear.The centre spine has the gauge showing width of degree. The Bino's also have attatched the original webbing strap with brass fitting which is not the normal wide version but a rather nice slim one. Size is 8 inches tall.
At this time, Antiqurio ships to locations within the United Kingdom mainland. Items can be shipped worldwide by prior agreement please contact us. The risk of loss and title for all items ordered on this website pass to you when the items is delivered to the shipping carrier. We are unable to calculate shipping automatically for multiple items when shipping internationally please contact us by email if you wish to purchase more than one item and live outside of the UK; we are working to resolve this
International
Customs and import duties may be applied to International orders when the shipment reaches its destination. This is not imposed by Antiqurio and these charges are the responsibility of the recipient of your order and are likely to vary from country to country. Contact your local customs office for details.
Shipping laws are different in each country. It is your responsibility to check with your Customs office to verify whether the country to which you are shipping permits the shipment of your products. Antiqurio is not responsible for any direct, indirect, punitive, or consequential damages that arise from improper international shipping practices.