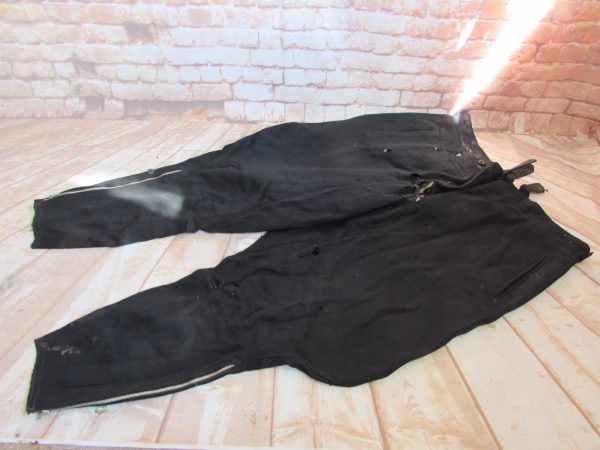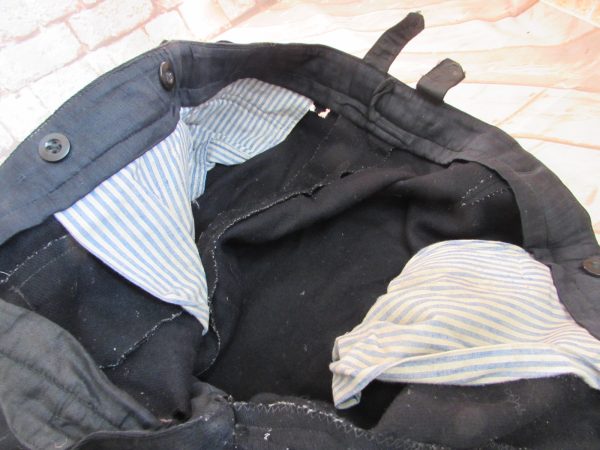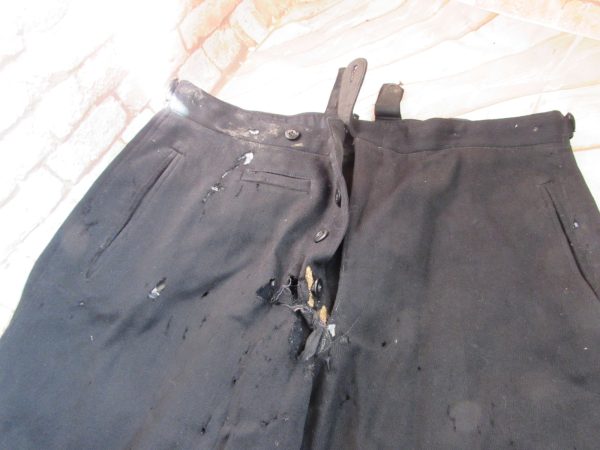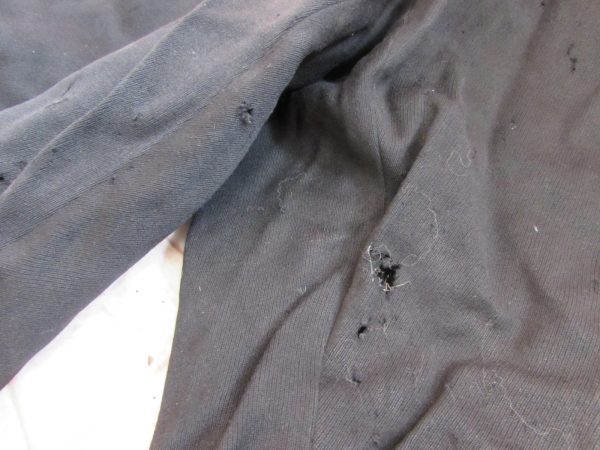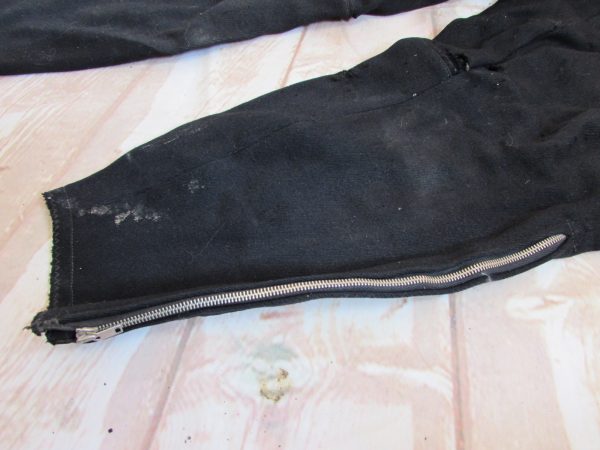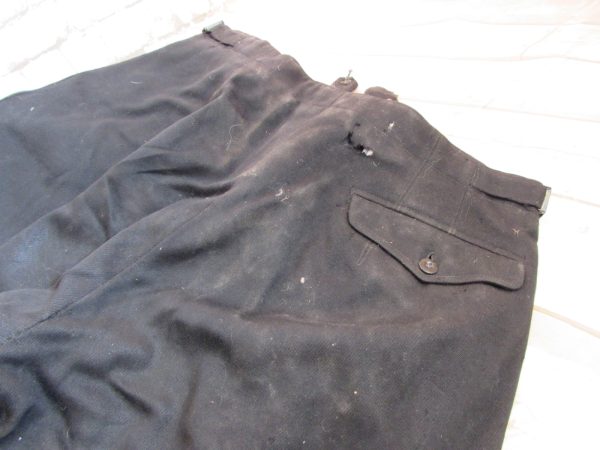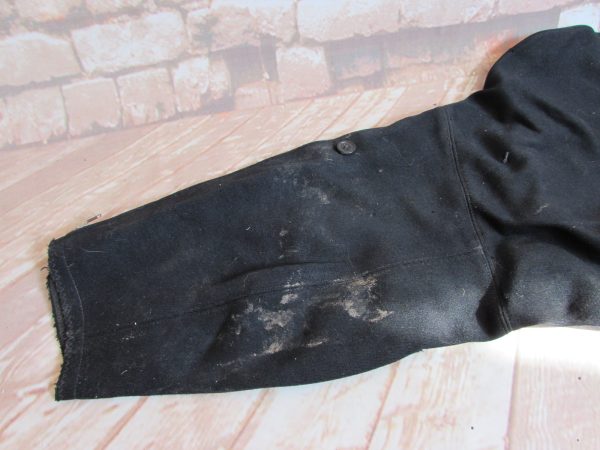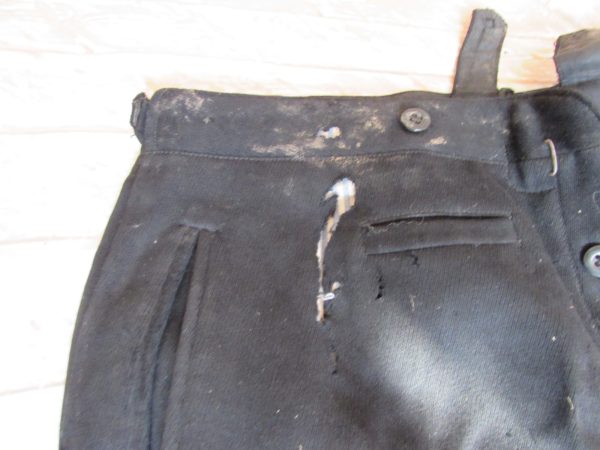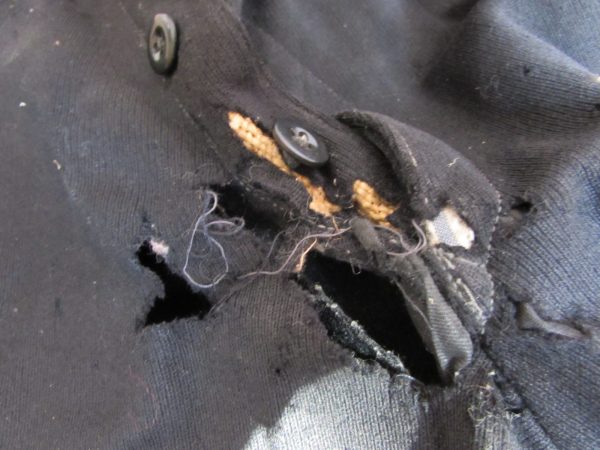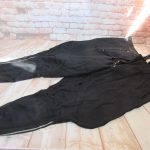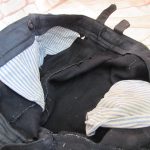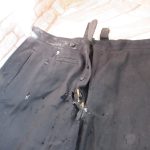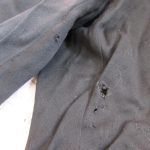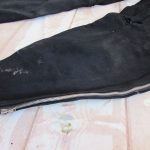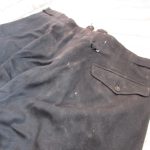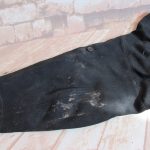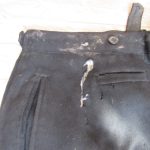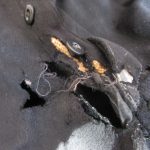 WW2 German Officer's Breeches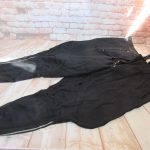 WW2 German Officer's Breeches
£280.00
£280.00
German officer's black breeches
Description
Shipping and Delivery
Reviews (0)
Description
WW2 German Officer's Breeches in black, They came out of a house clearance in Germany.
They are 34 in waist, with inside leg of 25″. Die to the age, they do have moth holes, which I have shown in the pictures.
These pair of WW2 German Officer's Breeches have all of their original buttons and zips, tags, they have the original stripe lining to pocket areas
They also have the original backing to to waist line area, one rear pocket, two front side pockets , and one small fob pocket to front right.
These are a rare item.
In 1935 the Heer introduced a new service tunic for officers and senior NCOs. This was broadly similar to the other-ranks tunic, but differed in detail: the collar was of a taller, more pointed rise-and-fall type, the shoulders were padded, the sleeves had deep turnback cuffs, there was no internal suspension system or grommets for belt hooks, and there were two ramp-buttons at the back of the waist to support the belt. Since officers had to purchase their own uniforms, many of these tunics were either tailor-made or produced by gentlemen's clothiers, and if purchased for service dress for the most part used high-quality wool gabardine (Trikot), doeskin or whipcord. For this reason the officers' Dienstrock did not undergo the cost-saving changes which affected the enlisted M36, and kept its green collar and scalloped, pleated pockets throughout the war. After the Army authorized wearing the collar open with a necktie in 1943, some officers' tunics were made with fixed lapels like the Luftwaffe Tuchrock.
Trousers were either slate-grey (later field-grey) Langhosen, or breeches worn with high boots. Generals and General Staff officers wore wide trouser-stripes of scarlet or carmine-red, respectively.
At this time, Antiqurio ships to locations within the United Kingdom mainland. Items can be shipped worldwide by prior agreement please contact us. The risk of loss and title for all items ordered on this website pass to you when the items is delivered to the shipping carrier. We are unable to calculate shipping automatically for multiple items when shipping internationally please contact us by email if you wish to purchase more than one item and live outside of the UK; we are working to resolve this
International
Customs and import duties may be applied to International orders when the shipment reaches its destination. This is not imposed by Antiqurio and these charges are the responsibility of the recipient of your order and are likely to vary from country to country. Contact your local customs office for details.
Shipping laws are different in each country. It is your responsibility to check with your Customs office to verify whether the country to which you are shipping permits the shipment of your products. Antiqurio is not responsible for any direct, indirect, punitive, or consequential damages that arise from improper international shipping practices.