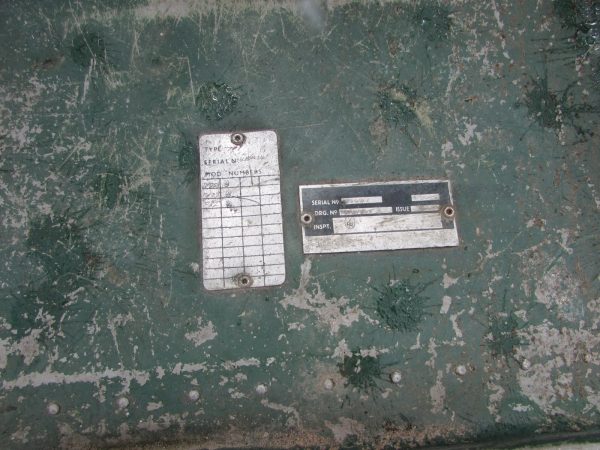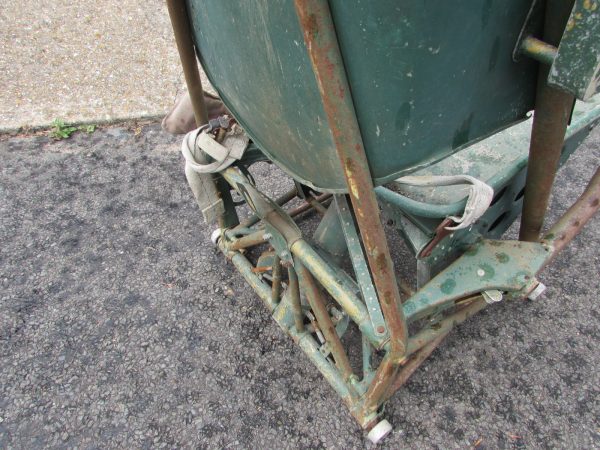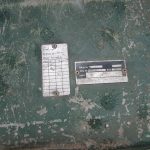 Vickers Viscount Crew Seat
Vickers Viscount Crew Seat
£390.00
£390.00
Vickers Viscount crew Seat, 1950s
Description
Shipping and Delivery
Description
Vickers Viscount Crew Seat
Found in a workshop is this Vickers Viscount  crew seat of the 1950s. crew seat , intact condition .
Runners to the base of which enables the crew to slide the seat backwards and forwards for ease of access and to leave. There is no upholstery to this piece as some were detachable , the seat comes with its original harness belt and buckle, see photo's.
The seat is all in its original livery or paint., foldable arms, and locking arm at the side .
This seat is as i found so needs a good oil to free up areas and a good clean , but its a good survivor from one of the famous Viscount aircraft of the 50s era.
the chair I've been informed is model no 701.
This item is heavy and bulky so collection would be preferred and this is not free postage
The Vickers Viscount is a British medium-range turboprop airliner first flown in 1948 by Vickers-Armstrongs. A design requirement from the Brabazon Committee, it entered service in 1953 and was the first turboprop-powered airliner.
The Vickers Viscount was well received by the public for its cabin conditions, which included pressurisation, reductions in vibration and noise, and panoramic windows. It became one of the most successful and profitable of the first post-war transport aircraft;[1] 445 Viscounts were built for a range of international customers, including in North America.
The first design in June 1945 was based on the Viking with four turboprop engines and 24 seats and designated the VC-2 or Type 453.[4] Later a double-bubble fuselage was proposed to give extra underfloor cargo space.[4][5] Neither was pressurised but it was soon realised that for economical operation an altitude above 20,000 ft (6,100 m) was needed. Thus pressurisation was required.
Vickers Viscount Crew Seat 1950s
At this time, Antiqurio ships to locations within the United Kingdom mainland. Items can be shipped worldwide by prior agreement please contact us. The risk of loss and title for all items ordered on this website pass to you when the items is delivered to the shipping carrier. We are unable to calculate shipping automatically for multiple items when shipping internationally please contact us by email if you wish to purchase more than one item and live outside of the UK; we are working to resolve this
International
Customs and import duties may be applied to International orders when the shipment reaches its destination. This is not imposed by Antiqurio and these charges are the responsibility of the recipient of your order and are likely to vary from country to country. Contact your local customs office for details.
Shipping laws are different in each country. It is your responsibility to check with your Customs office to verify whether the country to which you are shipping permits the shipment of your products. Antiqurio is not responsible for any direct, indirect, punitive, or consequential damages that arise from improper international shipping practices.