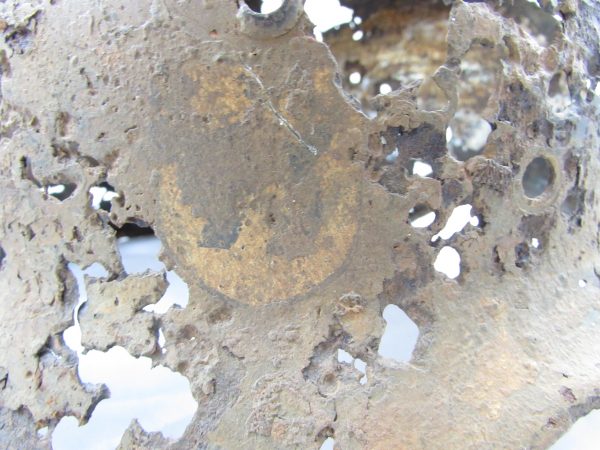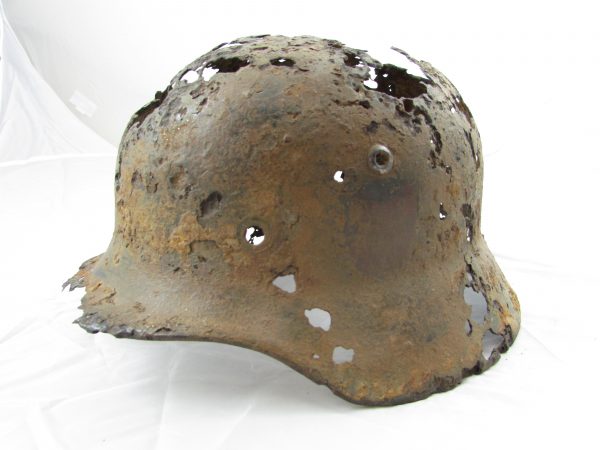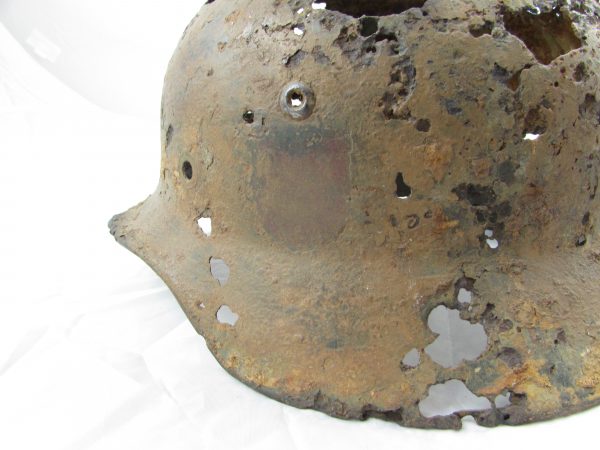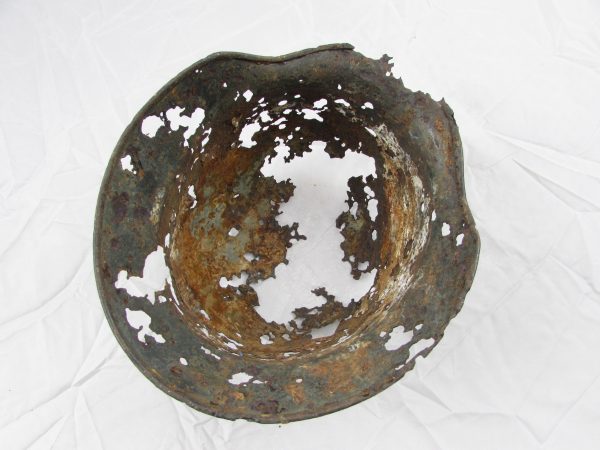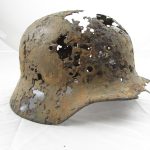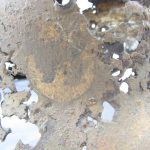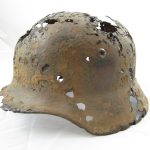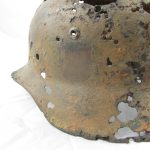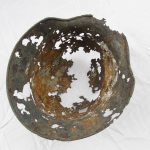 German SS M35 double decal helmet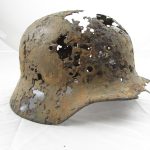 German SS M35 double decal helmet
£425.00
£425.00
German SS , M35,  Relic Double Decal Helmet.
Description
Shipping and Delivery
Description
German SS, M35 double decal helmet
Relic German helmet double decal ,with SS decal to one side. Obviously this is relic but the decals are still clear , totally original piece.
This piece has come from a collection and was recovered from Wallonia, near the city of Stavelot , province of Liege, Belgium.
This area was held by the 1st SS panzer division. some paintwork remains.
German SS, M35 double decal helmet
The Stahlhelm (German, 'steel helmet') is a specific type of German military headgear made of steel, which is primarily intended to provide protection against shrapnel and fragments of grenades. The term Stahlhelm refers both to a generic steel helmet and more specifically to the distinctive German military design.
In 1934 tests began on an improved Stahlhelm,  helmet whose design was a development of World War I models. The Eisenhüttenwerke company  of Thale carried out prototype design and testing, with Dr Friedrich Schwerd once again taking a hand.
The new helmet was pressed from sheets of molybdenum steel in several stages. The size of the flared visor and skirt was reduced, and the large projecting lugs for the obsolete armour shield were eliminated. The ventilator holes were retained but were set in smaller hollow rivets mounted to the helmet's shell. The edges of the shell were rolled over, creating a smooth edge along the helmet. Finally, a completely new leather suspension, or liner, was incorporated that greatly improved the helmet's safety, adjustability, and comfort for each wearer. These improvements made the new M1935 helmet lighter, more compact, and more comfortable to wear than the previous designs.
German SS M35 double decal helmet