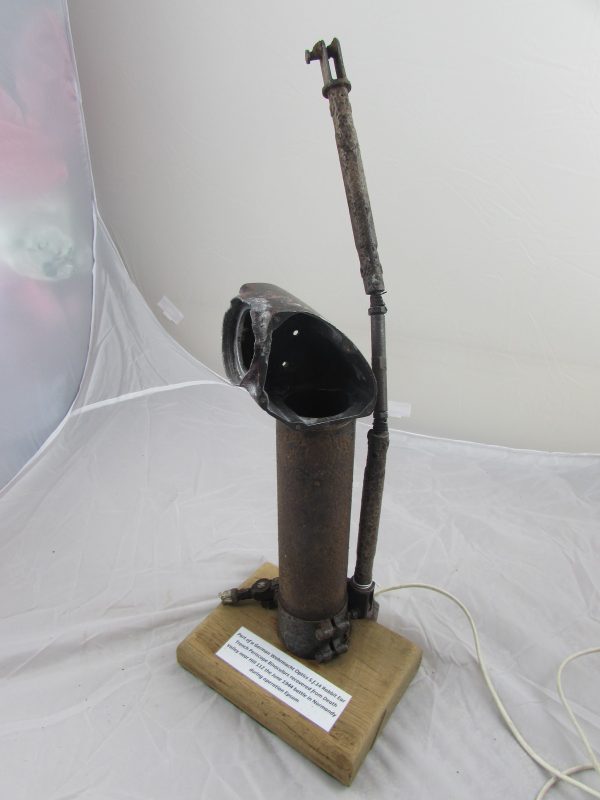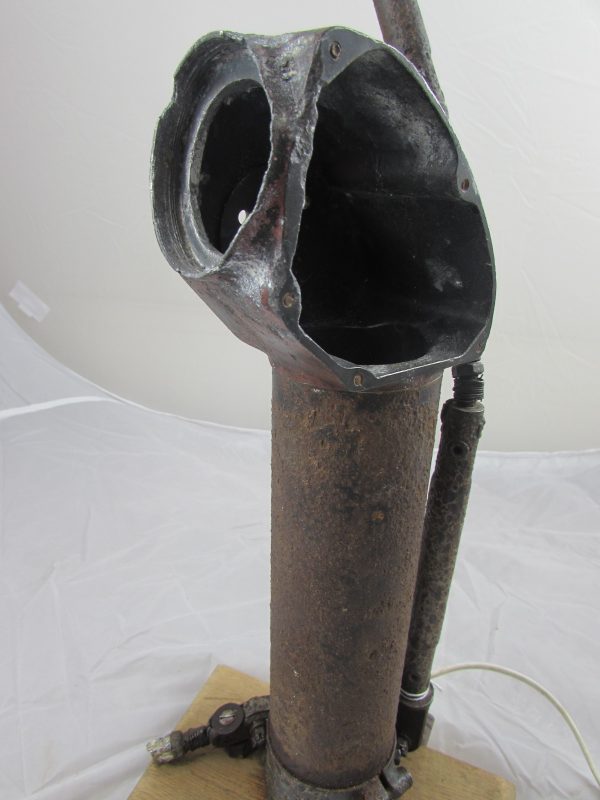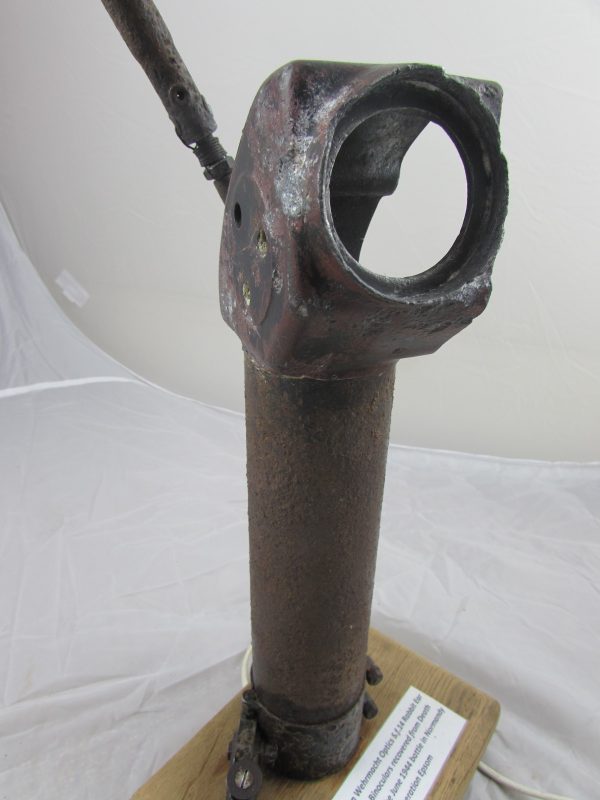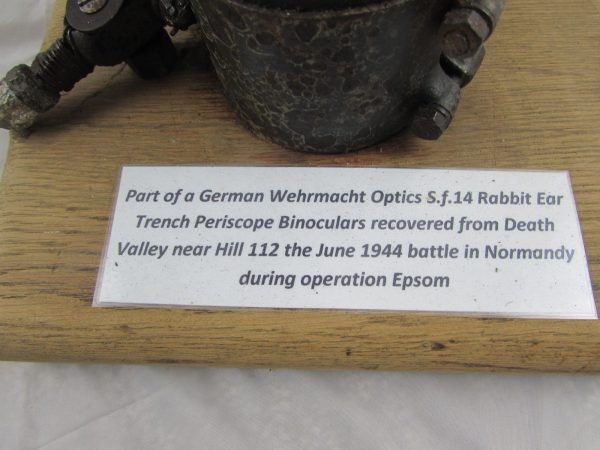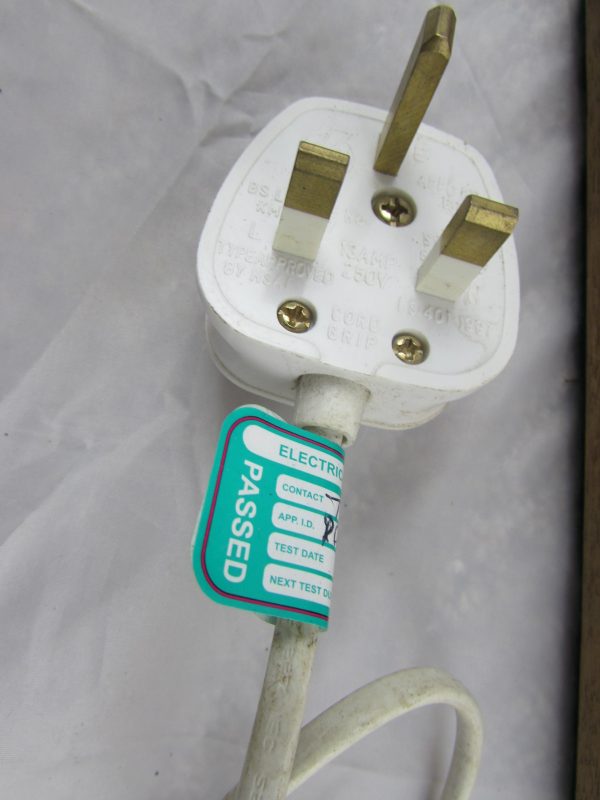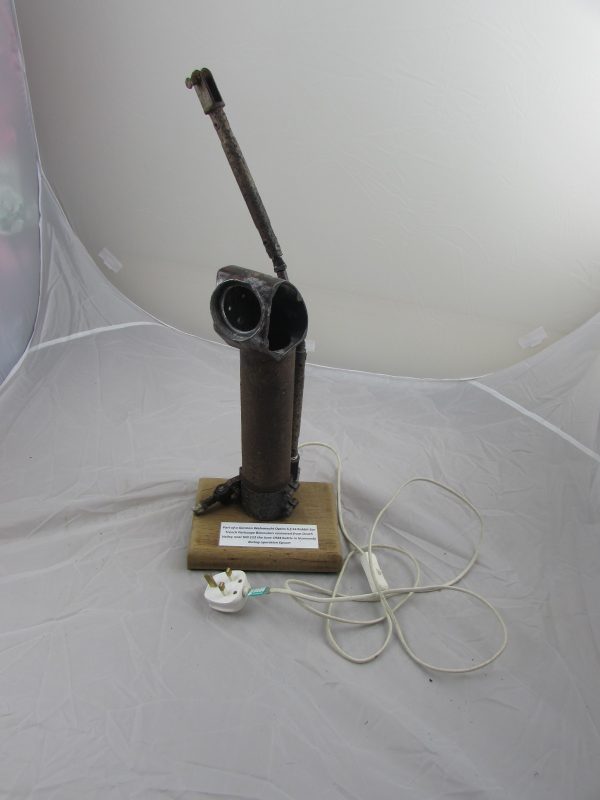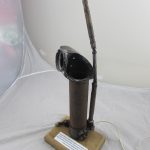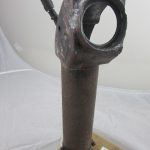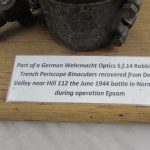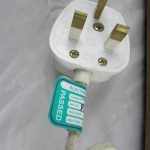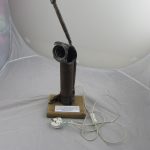 Wehrmacht Rabbit Ear Periscope Part WW2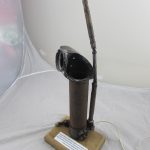 Wehrmacht Rabbit Ear Periscope Part WW2
£140.00
£140.00
WW11 Part of a German Wehrmacht Rabbit Ear Periscope
Description
Shipping and Delivery
Description
Wehrmacht Rabbit Ear Periscope Part WW2
Part of a German Wehrmacht Optic S.f.14 Rabbit Ear Trench Periscope binocular , recovered from Death Valley near Hill 112 the June 1944 battle in Normandy during operation Epsom.
This piece has been mounted and made into a lamp , fully wired to modern spec with lamp and fully Patt tested (see photo's). Great unusual piece .
Wehrmacht Rabbit Ear Periscope
The capture of Caen and Carpiquet at the same time was followed immediately by renewed attacks west of the city in order to capture the high ground between Oden and Orne to encircle Caen from the south, and above all to continue to engage the main German force so it could not block an American breakout to the south.  This time the attack was on a boarder front with no fewer than 6 divisions : the 49th and 50th attacked south to Hottot the 59th attacked south to Noyers, the 15th Scottish was to attack Evrecy, an objective of EPSOM followed by the 53rd and in the first attack the 43rd division was to capture Hill 112 and Maltot on 10th July 1944. Between 29th June when the 9th and 10th SS Panzer divisions regained the hill, and 23rd July when they were driven from Maltot, the area around Hill112 changed hands many times and thousands of allied and German troops were killed or wounded on its bloodied  slopes. 43rd division alone lost more than 2000 men in the first 36 hours of operation Jupiter to remain Hill 112.  It was reported that the Oden river was dammed with corpses.