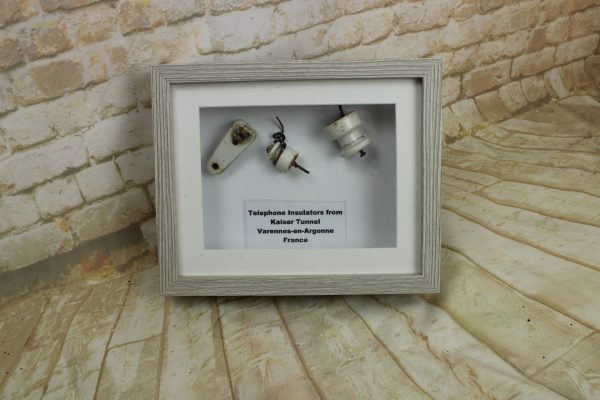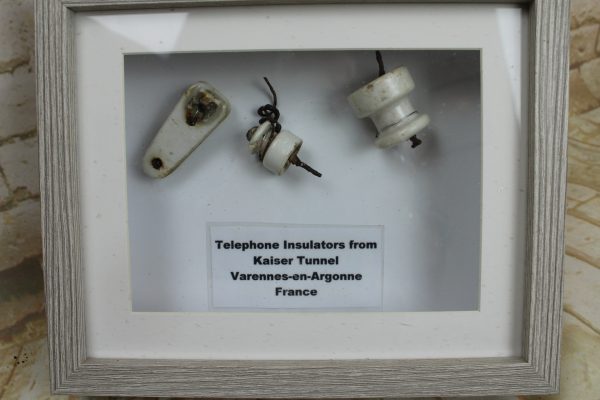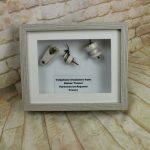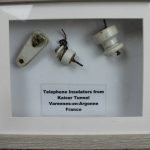 Telephone Insulators from Kaiser Tunnel Varennes-en-Argonne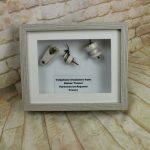 Telephone Insulators from Kaiser Tunnel Varennes-en-Argonne
£32.00
£32.00
Telephone insulators from Kaiser Tunnel , Varennes-en -Argonne
Description
Shipping and Delivery
Reviews (0)
Description
Three parts of Telephone insulators (framed) from Kaiser Tunnel , Varennes-en-Argonne France.
The Kaiser Tunnel was an underground system during the first war , it was created in the period of  Nov 1915 -March 1916, the main tunnel was over 350 metres long and included side tunnels the total of 455 metres.
There was also an underground hospital.
These are relic pieces from this place and are framed .