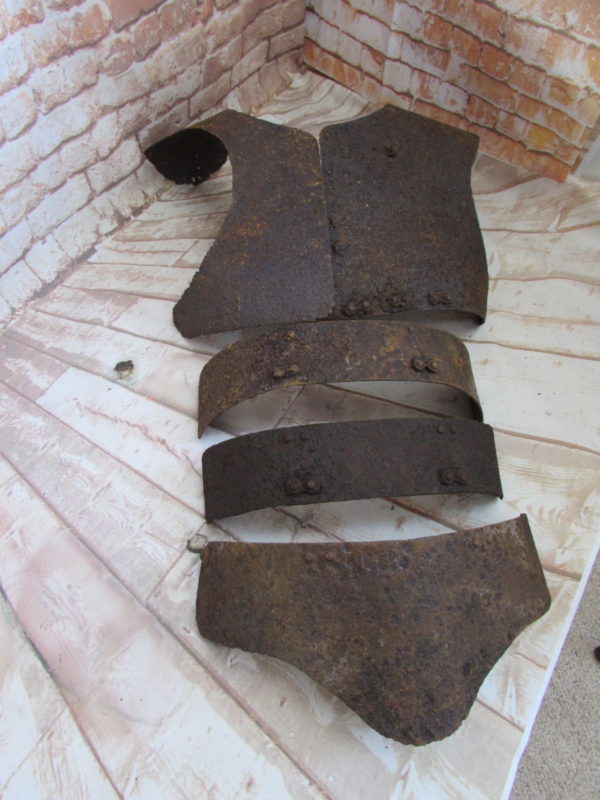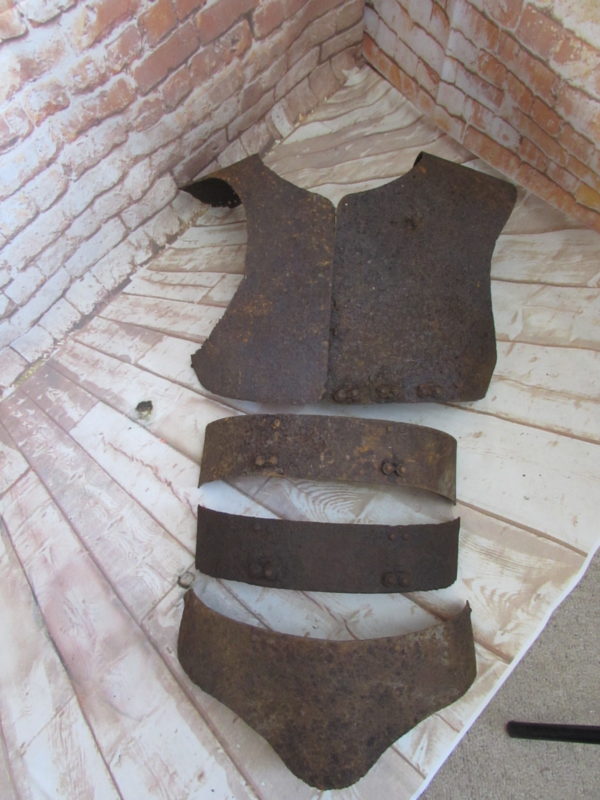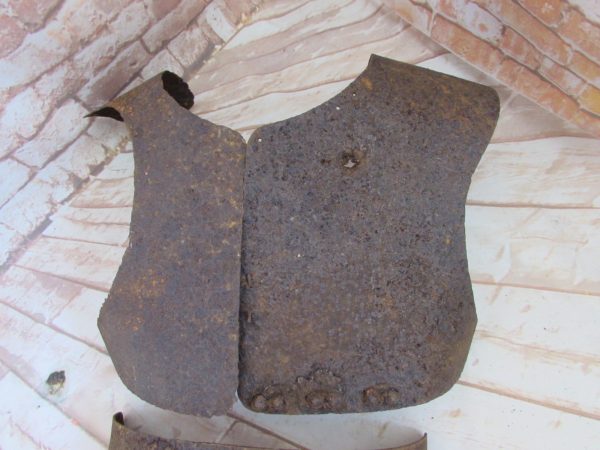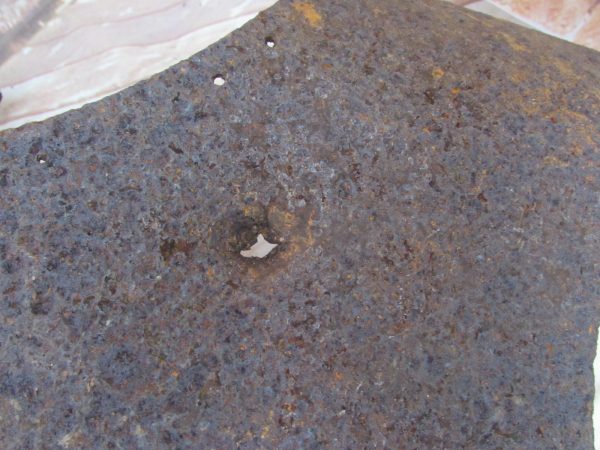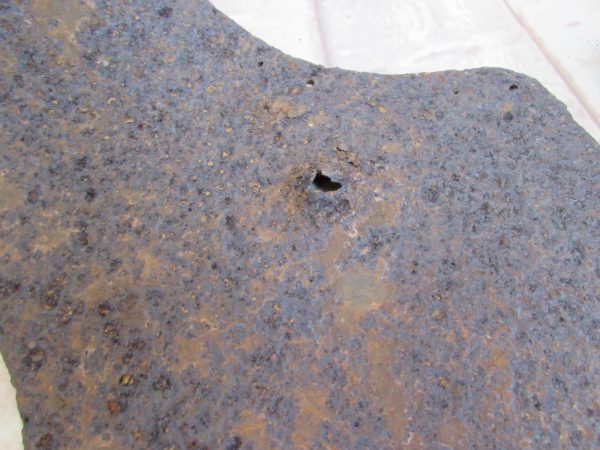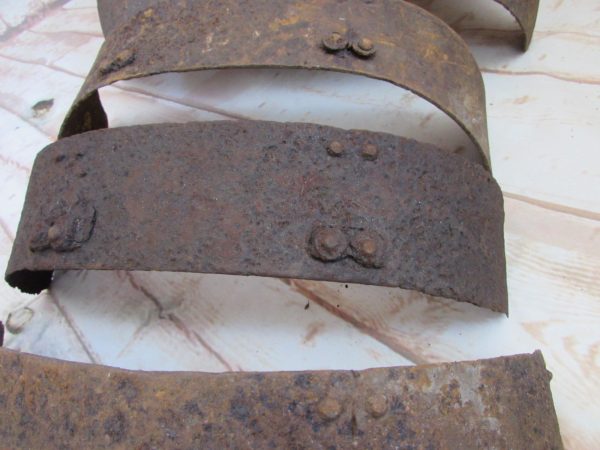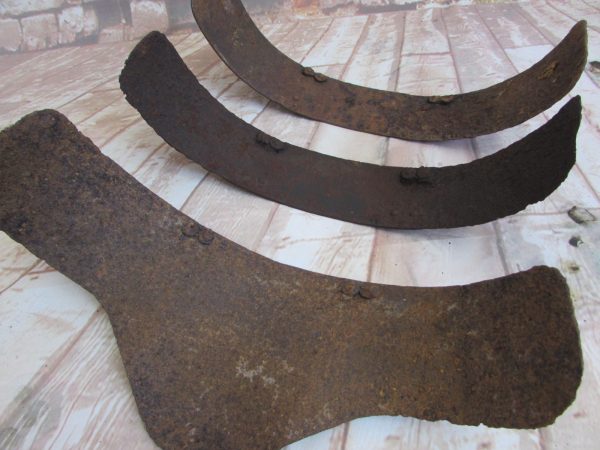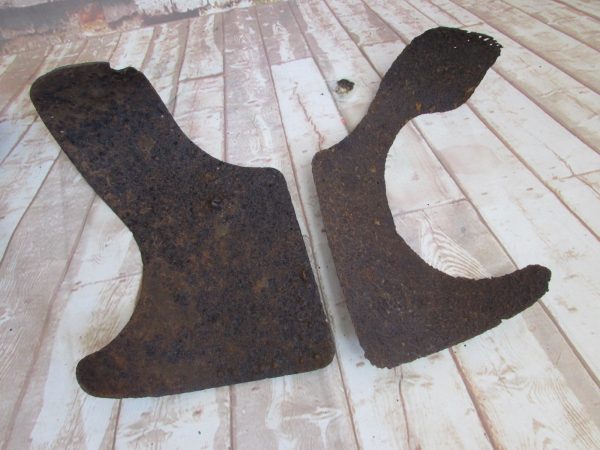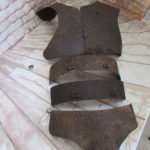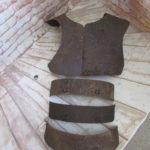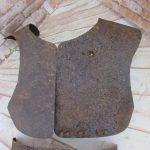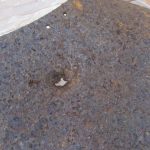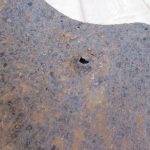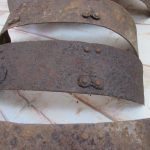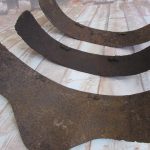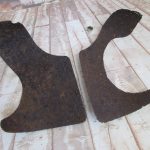 RUSSIAN BODY ARMOUR WW1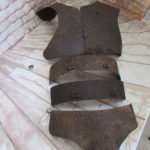 RUSSIAN BODY ARMOUR WW1
£800.00
£800.00
WW1 Russian Relic Body Armour
Description
Shipping and Delivery
Reviews (0)
Description
RUSSIAN BODY ARMOUR WW1. Very Rare. A large central shield which is made up of 4 pieces. Upper breast plate is formed of two parts, along with the middle and lower body which is in three sections. This was recovered from an area just south of where the Brusilov Offensive took place. This is all totally original. There is a bullet hole to left chest area, which can be seen in the pictures. This is in relic condition as came out of the ground, all pieces are in sound condition.
THIS ITEM IS FREE UK SHIPPING. FOR INTERNATIONAL BUYERS PLEASE CONTACT BEFORE PURCHASE
HISTORY
The Brusilov Offensive was also known as the June Advance, from June to September 1916, this was the Russian Empires greatest feat of arms during World War 1, and among the most lethal offensives in world history. It lasted 3 months and 16 days.
Brusilov Offensive, Brusilov Offensive, (4 June–10 August 1916), the largest Russian assault during World war 1 and one of the deadliest in history. At last the Russians had a capable commander, General Aleksey Brusilov, and in this offensive, he inflicted a defeat on Austro-Hungarian forces from which their empire never recovered.
It came, however, at a heavy price in terms of casualties, and Russia lacked the resources to exploit or repeat this success. The blow, when it fell on 4 June, appalled the Austrians who were unable to believe the Russians capable of such a massive and accurate assault. Russian shock troops led attacks that broke the Austrian lines on the first day. Soon the Austrians collapsed, and many Slav units, who had no love for their Hapsburg rulers, deserted en masse.
So many Austrian guns were captured that Russian factories were converted to manufacture shells for them.As Russian forces pushed into the Carpathian Mountains, it appeared Austria-Hungary would collapse, and the emperor was forced to beg for German help. Russian commanders in the north did not maintain the pressure on the Germans that Brusilov expected, so the Germans were able to send assistance that stabilized the front.
However, the blow to Hapsburg prestige was irreversible, especially among the Slav minorities, and Germany was forced to divert critical forces from the Western Front to the East.
Losses: Russian, 500,000–1,000,000 dead, wounded, or captured; Central Powers, some 1.5 million casualties (Austrian, 1,000,000–1,500,000 dead, wounded, or captured; German, 350,000 casualties; Ottoman, 12,000 casualties.
At this time, Antiqurio ships to locations within the United Kingdom mainland. Items can be shipped worldwide by prior agreement please contact us. The risk of loss and title for all items ordered on this website pass to you when the items is delivered to the shipping carrier. We are unable to calculate shipping automatically for multiple items when shipping internationally please contact us by email if you wish to purchase more than one item and live outside of the UK; we are working to resolve this
International
Customs and import duties may be applied to International orders when the shipment reaches its destination. This is not imposed by Antiqurio and these charges are the responsibility of the recipient of your order and are likely to vary from country to country. Contact your local customs office for details.
Shipping laws are different in each country. It is your responsibility to check with your Customs office to verify whether the country to which you are shipping permits the shipment of your products. Antiqurio is not responsible for any direct, indirect, punitive, or consequential damages that arise from improper international shipping practices.