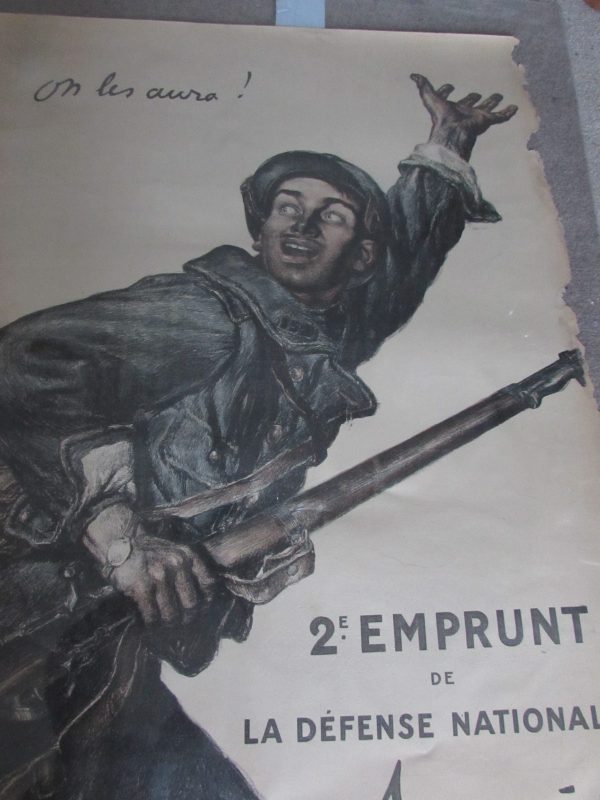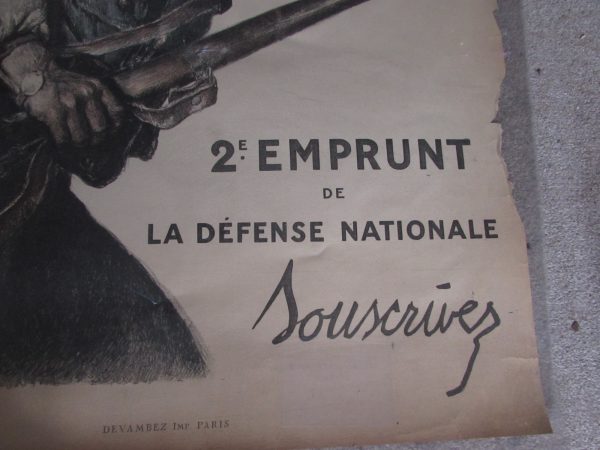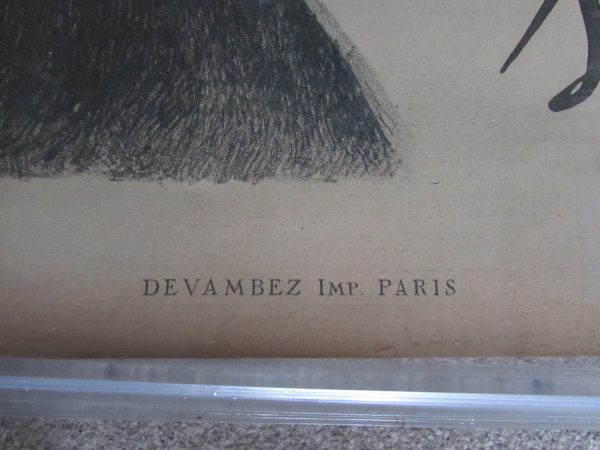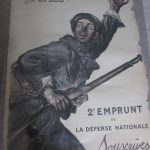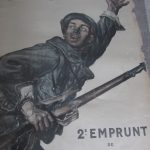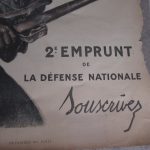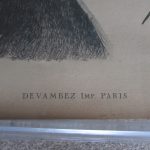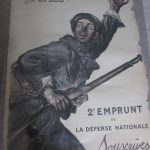 Original WW1 French Enlistment War Bond Poster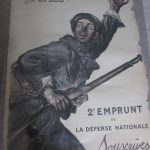 Original WW1 French Enlistment War Bond Poster
£350.00
£350.00
Original WW1 French enlistment, war bond poster (large)
Description
Shipping and Delivery
Reviews (0)
Description
Original WW1 French Enlistment War Bond Poster. Picture's a French soldier with a gun in one hand and the other hand raised urging his comrades on. Size: 47 inches x 31 inches. Rare poster, damage only on the right hand edge but doesn't damage picture. (1915)
On Les aura! 2e Emprunt de la defense Nationale. Souscrivez".
French Army and the First World War
In January 1914 the French Army had 47 divisions (777,000 French and 46,000 colonial troops) in 21 regional corps, with attached cavalry and field-artillery units. Most these troops were deployed inside France with the bulk along the eastern frontier as part of Plan 17.
With the fear of war with Germany a further 2.9 million men were mobilized during the summer of 1914. Heavy losses on the Western Front during the first months of the war forced the French government to conscript men up to the age of 45.
The structure and balance of the French Army changed during the war. By 1918 about 40% of all French troops on the Western Front were artillerymen. Increasing use of machine-guns, armoured cars and tanks also reduced the numbers in the infantry. The growing importance of the French Army Air Service also had an impact and whereas there were 1,5 million in the French infantry in June 1915, this dropped to 850,000 in 1918.
By the end of the First World War, a total of 8,317,000 men, including 475,000 colonial troops, had been called up to fight in the French Army. France suffered 4.2 million casualties, including 1.3 million dead.
Original WW1 French Enlistment War Bond Poster