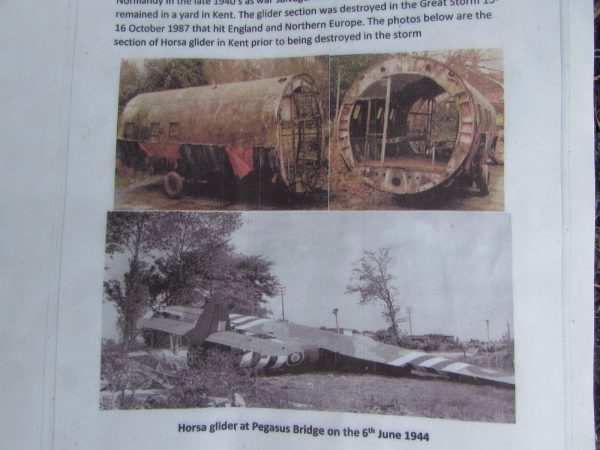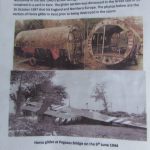 SOLD…British Horsa Glider Piece 1944
SOLD…British Horsa Glider Piece 1944
£140.00
£140.00
Relic Horsa Glider Piece 1944
Description
Shipping and Delivery
Reviews (0)
Description
SOLD..This is a large piece from a British Horsa Glider which landed in Normandy on 6th June 1944, during the D- Day Landings.
The first unit to land in France during the Battle of Normandy was a coup-de-main force carried by six Horsas. They captured Pegasus Bridge in Operation Deadstick over Caen canal and a further bridge over the River Orne. 320 Horsas were used in the first lift, and a further 296 Horsas were used in the second lift.
This piece came from the airframe of a British Horsa glider which was recovered from Normandy in the late 1940s as war salvage. This was bought back to England and remained in a yard in Kent. The entire glider section was destroyed in the Great Storm 15-16 October 1987 that hit England and Northern Europe.There are photos of the airframe before its demise.Size of this piece is 31 inches x 12 inch. Some paint still remains on this piece but as you can see its damaged.
At this time, Antiqurio ships to locations within the United Kingdom mainland. Items can be shipped worldwide by prior agreement please contact us. The risk of loss and title for all items ordered on this website pass to you when the items is delivered to the shipping carrier. We are unable to calculate shipping automatically for multiple items when shipping internationally please contact us by email if you wish to purchase more than one item and live outside of the UK; we are working to resolve this
International
Customs and import duties may be applied to International orders when the shipment reaches its destination. This is not imposed by Antiqurio and these charges are the responsibility of the recipient of your order and are likely to vary from country to country. Contact your local customs office for details.
Shipping laws are different in each country. It is your responsibility to check with your Customs office to verify whether the country to which you are shipping permits the shipment of your products. Antiqurio is not responsible for any direct, indirect, punitive, or consequential damages that arise from improper international shipping practices.