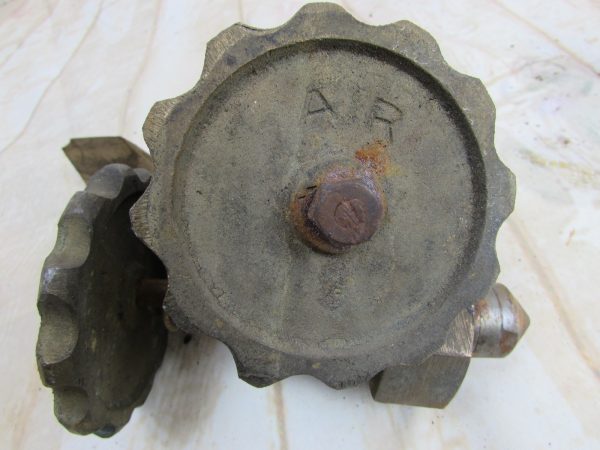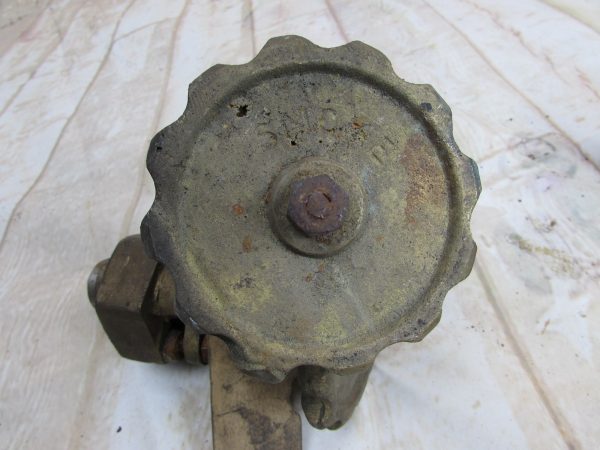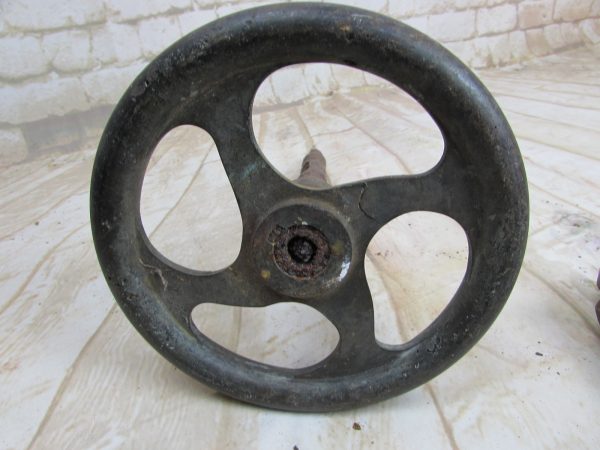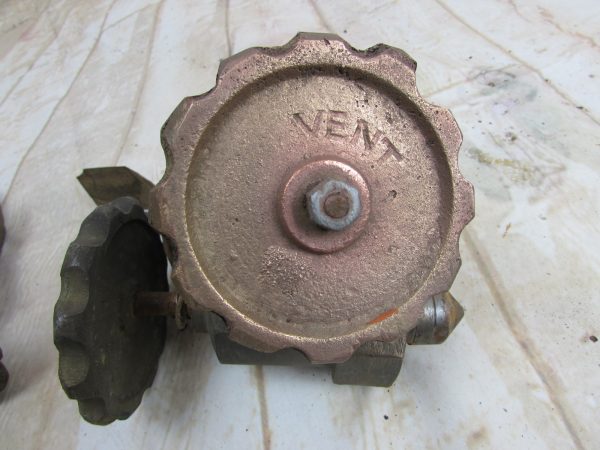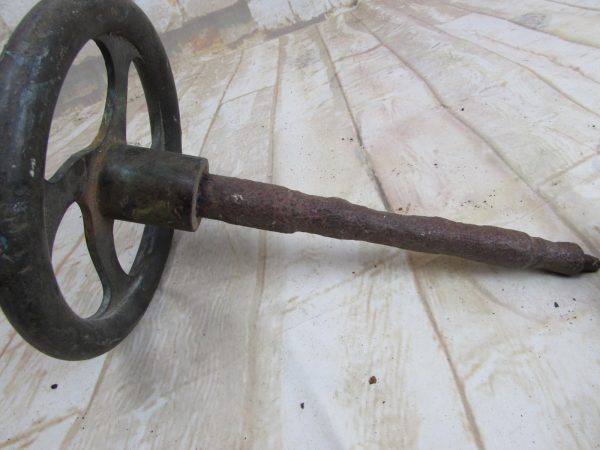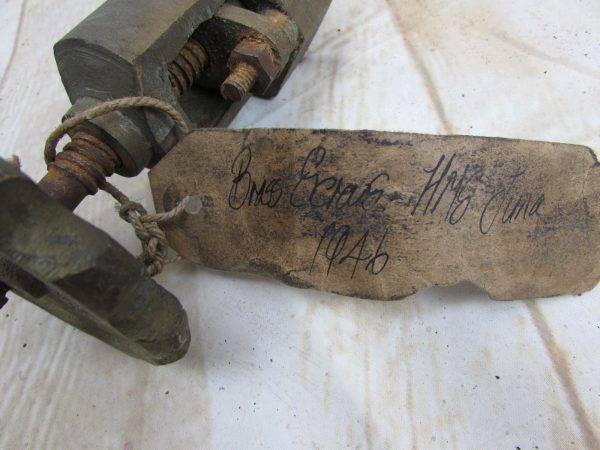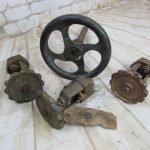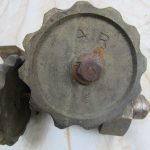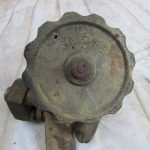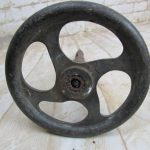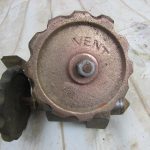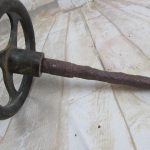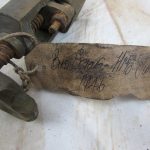 WWII, Submarine valve screws and brass valve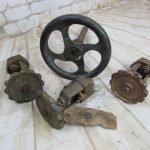 WWII, Submarine valve screws and brass valve
£420.00
£420.00
WW11 Submarine Valve Screws and brass valve turn handle. VERY RARE.
Description
Shipping and Delivery
Reviews (0)
Description
WWII, Submarine valve screws and brass valve turn handle, VERY RARE
Possibly HMS TUNA
A set of three Brass valve screws.
Brass Valve turn handle
All three valve screws are solid brass and are 5 3/4 in in length.
The vent one has been cleaned up ,sorry not by me .
I don't have much info except an old card label written in ink, attached which just says Brass Screws ,HMS Tuna 1946. You can see from photo's.
There is also a large valve turn handle of 7 in, in brass with a steel shaft, steel that is corroded, total length 11 in.
All i have been able to find out is that the Tuna was scrapped in 1945-46, by Thos.W.Ward in Wales.
This item came from the private collection in North Essex , but I'm afraid he didn't have much info either.
WWII, Submarine valve screws and brass valve turn handle, VERY RARE
HMS Tuna (N94) was a T-class submarine of the Royal Navy. She was laid down by Scotts, Greenock (in Scotland) and launched on 10 May 1940. She was equipped with German-built engines and spent her career in World War II in western European waters, in the North Sea and off the west coast of France, and most famously taking part in Operation Frankton. The raid on Bordeaux harbour was later immortalised in the classic 1955 film The Cockleshell Heroes starring Trevor Howard. Tuna also took part in many war patrols and her crew received service medals for the boat's destruction of several U-boats.
Design and description
Tuna was ordered from Scotts Shipbuilding and Engineering Company on 9 December 1937, as part of an extension of the 1937 construction programme, with an initial four submarines ordered earlier that year in July. Tuna was part of a further three boats to be ordered, along with Triad and Truant, which were obtained from another shipbuilder.[1]
She was equipped with diesel engines produced by MAN SE, a German company. The engines had been delivered before the war, and spare parts were rare, members of the crew at least once creating replacement parts from other equipment while at sea.