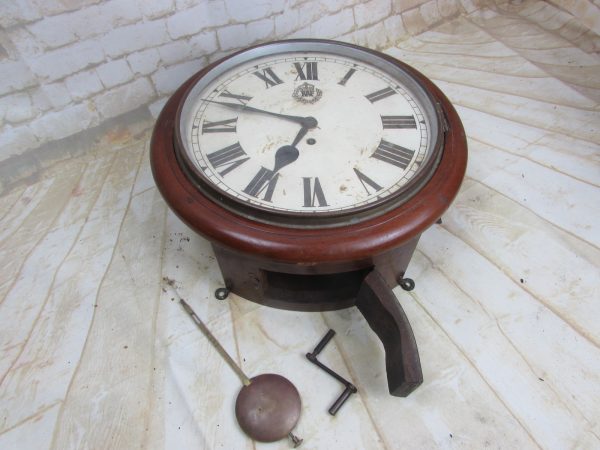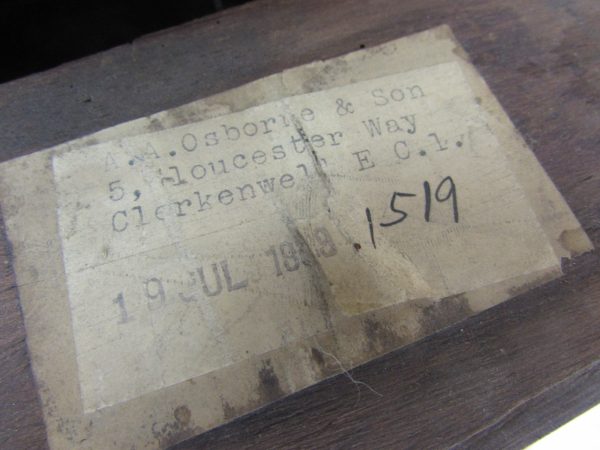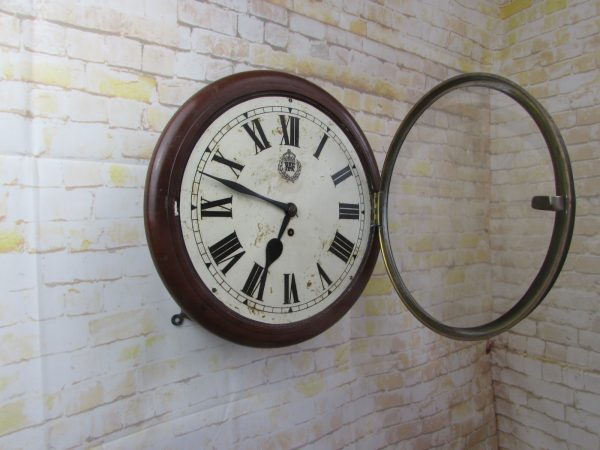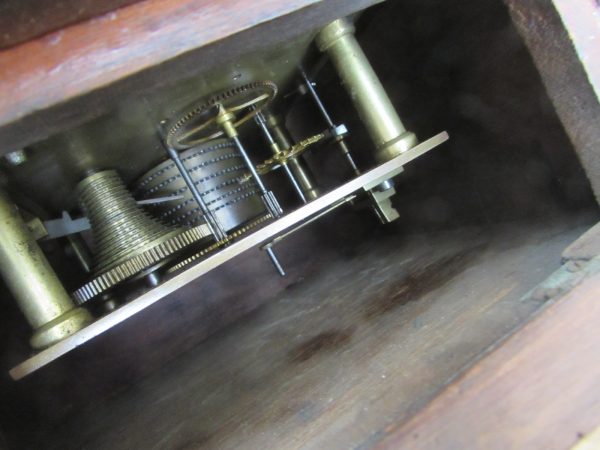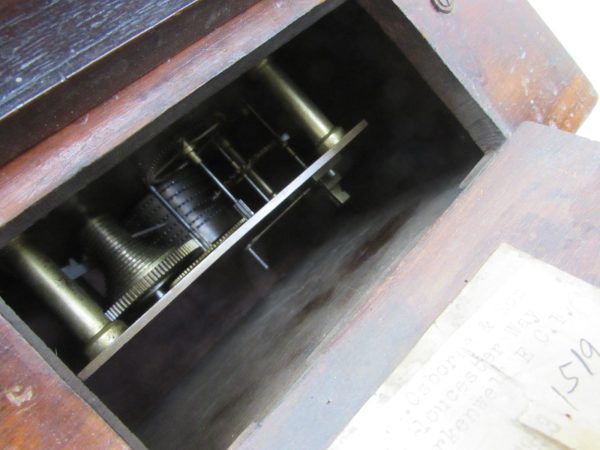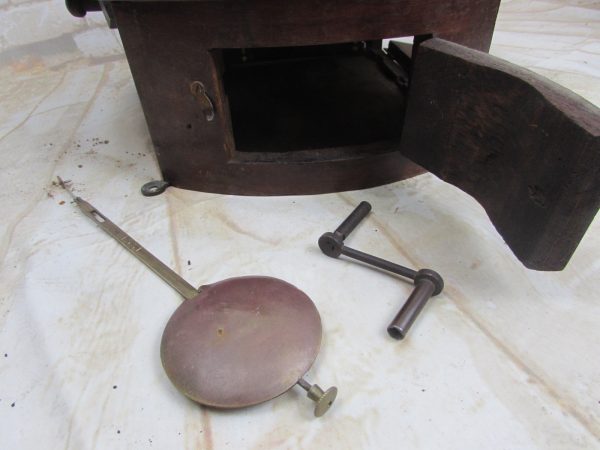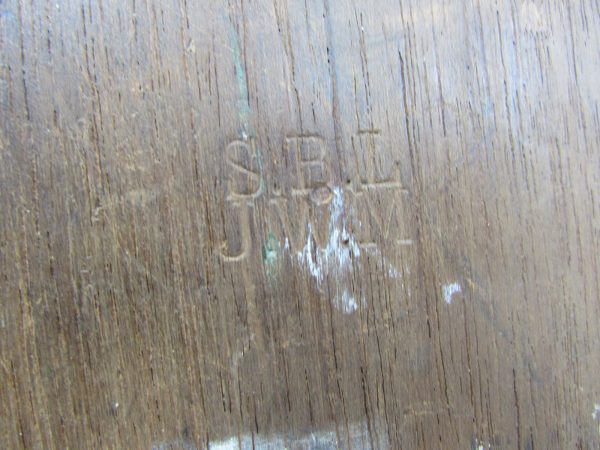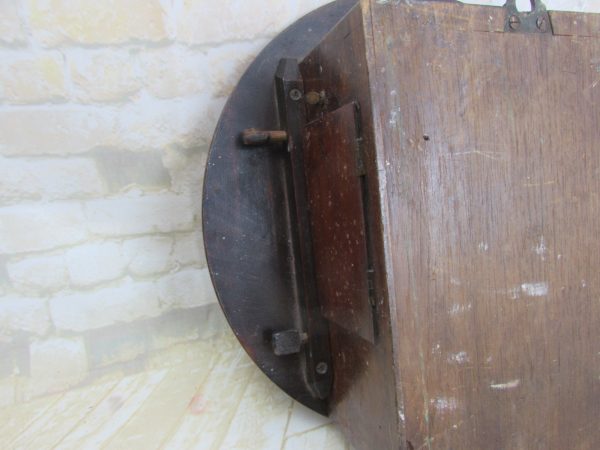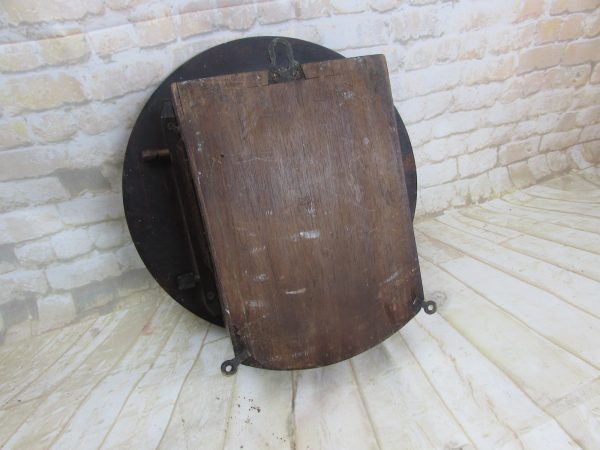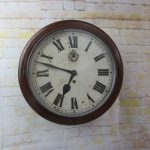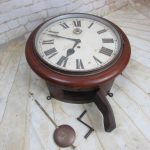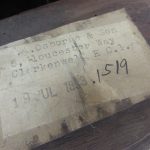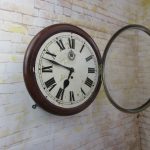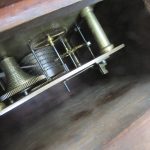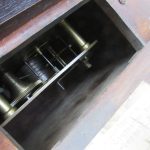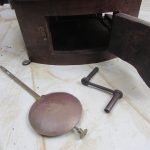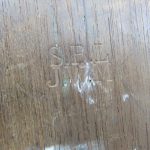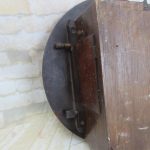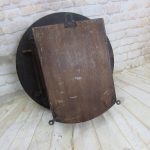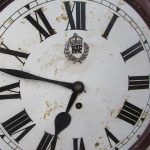 WW11 Royal Air force Mahogany Wall Clock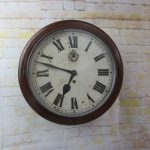 WW11 Royal Air force Mahogany Wall Clock
£1,640.00
£1,640.00
WW11 Royal Air Force Mahogany Wall Clock
Description
Shipping and Delivery
Description
WW11 Royal Air force Mahogany Wall Clock. Lovely RAF wall clock in Mahogany, Fusee movement, Roman numerals, RAF monogram to face.
Mahogany case, with side door and base door for access to pendulum, brass rimed glass door. Clock movement has number 1331,this number also is on the pendulum. There is also the JWM,SBL initials on the brass movement and the back of the case.(see photo's)
The mahogany main box fixes to the face by means of four wooden pegs.
On the side door is an original paper label from A. Osborne and sons  of Clerkenwell, which is dated 19 July 1939, (see photo's)
All three fixings are still retained, and the clock comes with its original winder, and pendulum.
I have footage of the clock working,
WW11 Royal Air force Mahogany Wall Clock
Used in antique spring-powered mechanical watches and clocks, a fusee (from the French fusée, wire wound around a spindle) is a cone-shaped pulley with a helical groove around it, wound with a cord or chain which is attached to the mainspring barrel. Fusees were used from the 15th century to the early 20th century to improve timekeeping by equalizing the uneven pull of the mainspring as it ran down. Gawaine Baillie stated of the fusee, "Perhaps no problem in mechanics has ever been solved so simply and so perfectly."[1
The mainspring is coiled around a stationary axle (arbor), inside a cylindrical box, the barrel. The force of the spring turns the barrel. In a fusee clock, the barrel turns the fusee by pulling on the chain, and the fusee turns the clock's gears.
When the mainspring is wound up (Fig. 1), all the chain is wrapped around the fusee from bottom to top, and the end going to the barrel comes off the narrow top end of the fusee. So the strong pull of the wound up mainspring is applied to the small end of the fusee, and the torque on the fusee is reduced by the small lever arm of the fusee radius.
As the clock runs, the chain is unwound from the fusee from top to bottom and wound on the barrel.