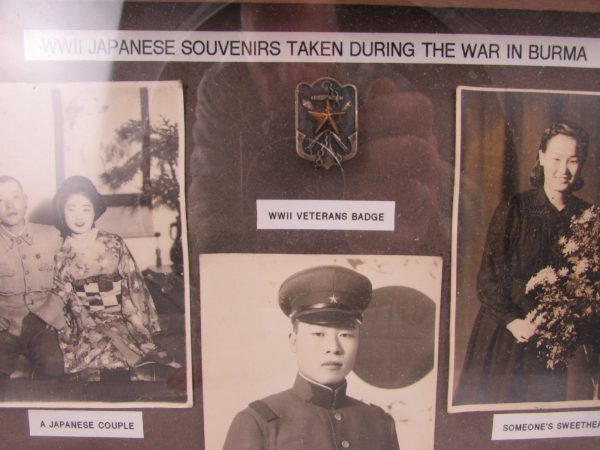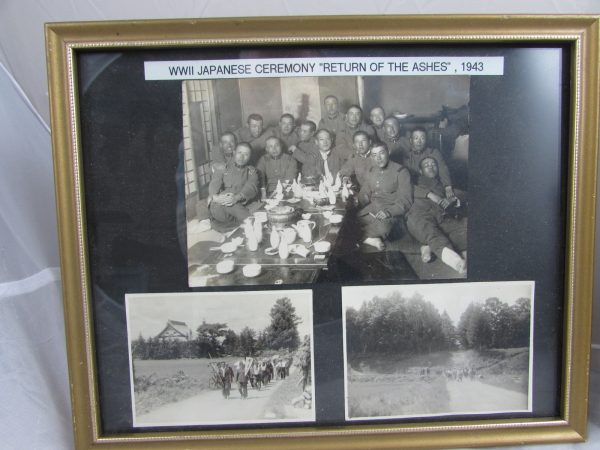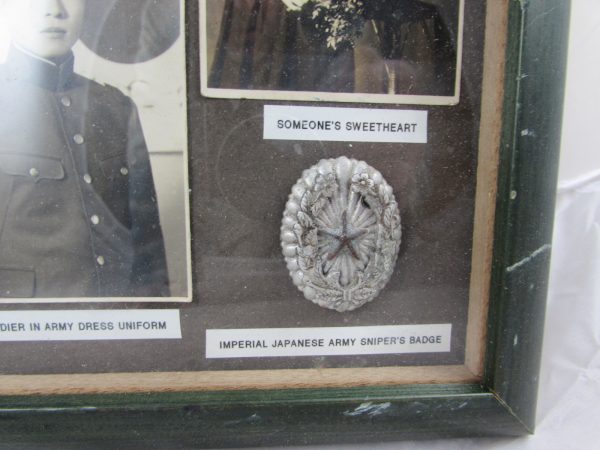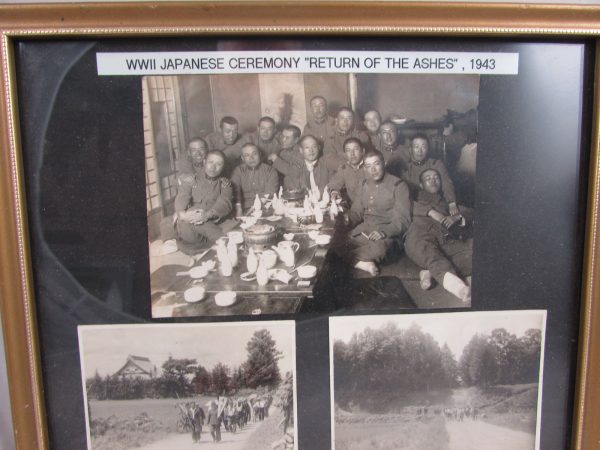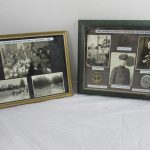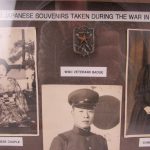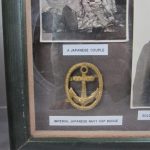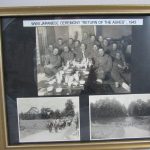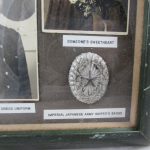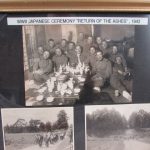 WW11 Japanese Souvenirs – War in Burma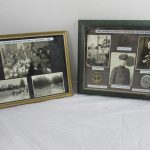 WW11 Japanese Souvenirs – War in Burma
£150.00
£150.00
WW11 Japanese Souvenirs taken from the War in Burma
Description
Shipping and Delivery
Description
Ex Museum Piece
WW11 Japanese Souvenirs – War in Burma.  A pair of framed pieces of unusual history , these two frames contain photo's of Japanese soldiers inc a Imperial Japanese Navy cap badge, and an Army Sniper's badge, also there is a WW2 veterans badge. All original photo's, with on the second one has photo's of the return of the Ashes 1943.
WW11 Japanese Souvenirs – War in Burma
The Japanese invasion of Burma was the opening phase of the Burma campaign in the South-East Asian theatre of World War II, which took place over four years from 1942 to 1945. During the first year of the campaign (December 1941 to mid-1942), the Japanese Army (with aid from Thai Phayap Army and Burmese insurgents) drove British Empire and Chinese forces out of Burma, then began the Japanese occupation of Burma and formed a nominally independent Burmese administrative government.