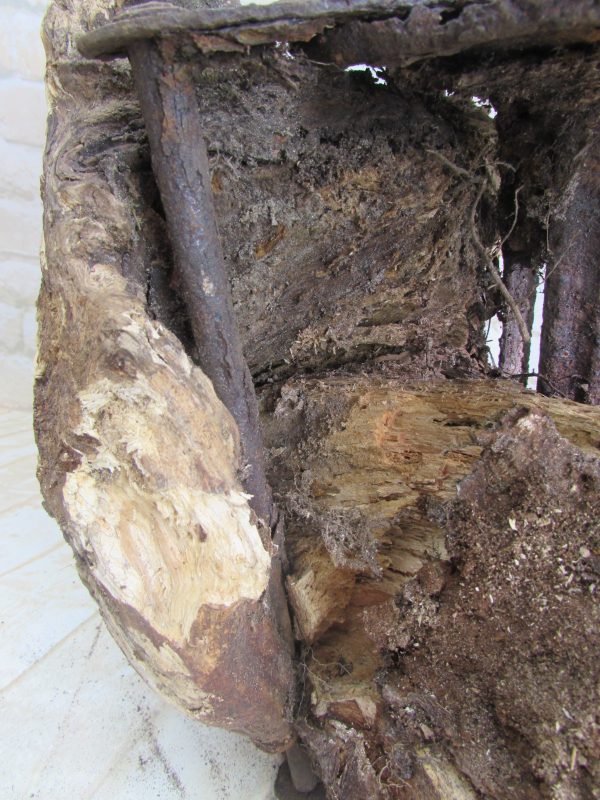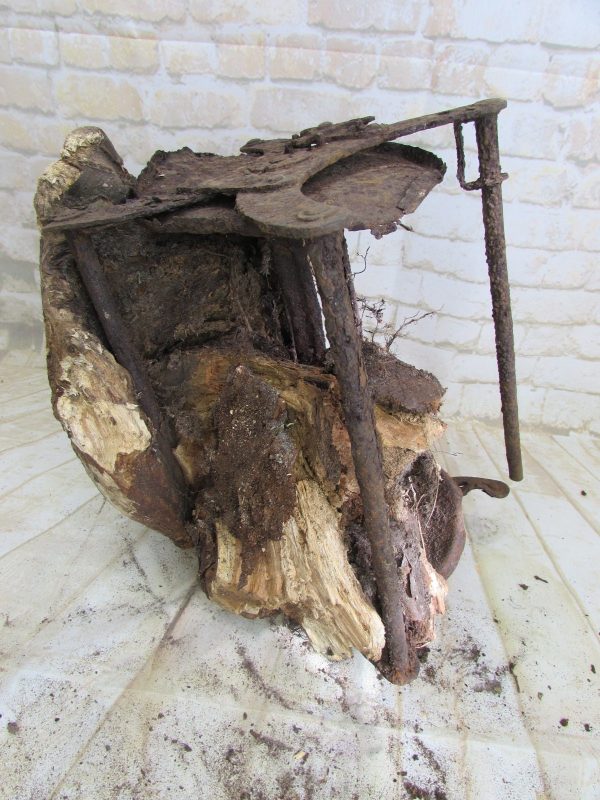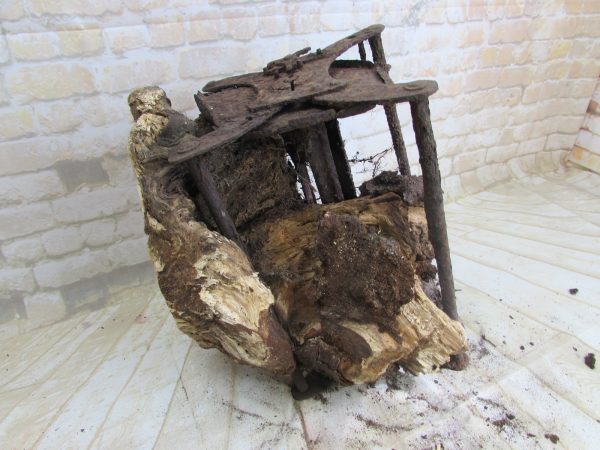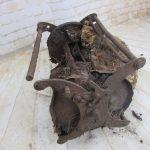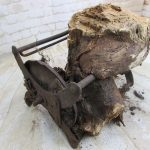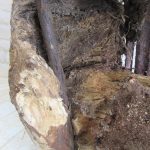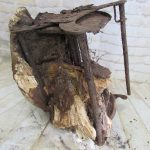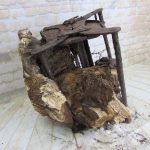 Relic WW11 German Field Telephone Wire reel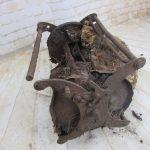 Relic WW11 German Field Telephone Wire reel
£145.00
£145.00
WW11 German Telephone wire reel , Relic from Ardennes
Description
Shipping and Delivery
Description
Relic WW11 German Field Telephone Wire reel
Now this is a perfect Relic, Just come in from a collection from the Ardennes region of Belgium. Its the remains of a German Field telephone wire reel, as you can see the tree from the forest has grown around it , this is a great and unusual piece, obviously the tree has been cut but look at the photo's.
The Ardennes Region saw some fierce fighting come the final stages of the war ( Battle of the Bulge ) .
Relic WW11 German Field Telephone Wire reel
Field telephones are telephones used for military communications. They can draw power from their own battery, from a telephone exchange (via a central battery known as CB), or from an external power source. Some need no battery, being sound-powered telephones.
Shortly after the invention of the telephone attempts were made to adapt the technology for military use. Telephones were already being used to support military campaigns in British India and in British colonies in Africa in the late 1870s and early 1880s. In the United States telephone lines connected fortresses with each other and with army headquarters. They were also used for fire control at fixed coastal defence installations. The first telephone for use in the field was developed in the United States in 1889 but it was too expensive for mass production. Subsequent developments in several countries made the field telephone more practicable. The wire material was changed from iron to copper, devices for laying wire in the field were developed and systems with both battery-operated sets for command posts and hand generator sets for use in the field were developed. The first purposely-designed field telephones were used by the British in the Second Boer War. They were used more extensively in the Russo-Japanese War, where all infantry regiments and artillery divisions on both sides were equipped with telephone sets. By the First World War the use of field telephones was widespread.