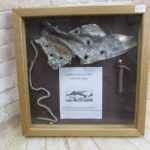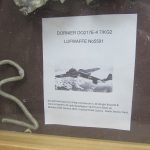 WW11 Cased Dornier Crash relics 1943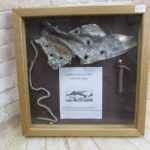 WW11 Cased Dornier Crash relics 1943
£65.00
£65.00
WW11 Cased Dornier Crash Relics 1943
Description
Shipping and Delivery
Description
Cased Dornier relics from Dornier DO217E-4 7/KG2, Luftwaffe No 5591.
This aircraft was shot down by Wing Commander C.M. Wright Boycott & F/O E.A. Sanders , 19 Sqdn Beaufighter V8270 at 4.30 am on the Monday 18th January 1943, at Chalk Quarry , North Downs , Westerham , Kent.
Size of frame is 13 in x 13 in.
WW11 Cased Dornier Crash relics 1943