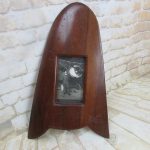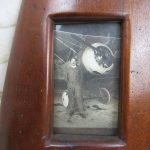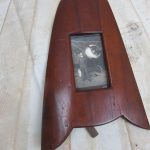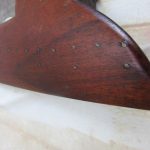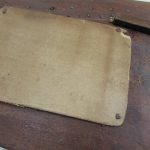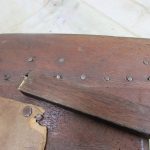 WW1 Sopwith Camel Wingtip Photo Frame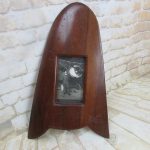 WW1 Sopwith Camel Wingtip Photo Frame
£95.00
£95.00
WW1 Sopwith Camel Wingtip Photo Frame
Description
Shipping and Delivery
Description
Lovely part section of Laminated wing tip from a WW1  Sopwith Camel. Polished front with open section where the  photo is mounted under glass. The photo shows a man standing next to a Sopwith Camel. Probably RFC.
The studs are still visible on the piece were the brass edge was mounted.
The photo has been nailed in and there is a short hardwood stand to the rear, off which is a bit wobbly.
Size 15 inches tall.