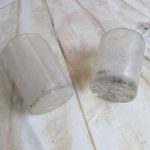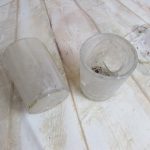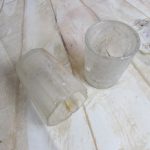 WW1 German Bunker Find (Saint Mihiel)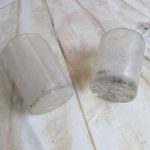 WW1 German Bunker Find (Saint Mihiel)
£38.00
£38.00
WW1 German Bunker find (Saint Mihiel )
Description
Shipping and Delivery
Reviews (0)
Description
WW1 German Bunker Find (Saint Mihiel)
A pair of glasses found in a German Bunker near Saint Mihiel, near Verdun/Meuse Argonne,France. These are obviously in relic condition having been buried for years and have cracks and chips in the glass, The glasses are made of a thick glass, hence why they have survived and are all intact.
The main battles around this area were fought at the end of the war, 1918 in September between the US forces and French against the German positions.
WW1 German Bunker Find (Saint Mihiel)
The Battle of Saint-Mihiel was a major World War I battle fought from 12–15 September 1918, involving the American Expeditionary Forces (AEF) and 110,000 French troops under the command of General John J. Pershing of the United States against German positions. The U.S. Army Air Service played a significant role in this action.
This battle marked the first use of the terms "D-Day" and "H-Hour" by the Americans.
The attack at the Saint-Mihiel salient was part of a plan by Pershing in which he hoped that the Americans would break through the German lines and capture the fortified city of Metz. It was the first large offensive launched mainly by the United States Army in World War I, and the attack caught the Germans in the process of retreating. This meant that their artillery was out of place and the American attack, coming up against disorganized German forces, proved more successful than expected. The Saint-Mihiel attack established the stature of the U.S. Army in the eyes of the French and British forces, and again demonstrated the critical role of artillery during World War I and the difficulty of supplying such massive armies while they were on the move. The U.S. attack faltered as artillery and food supplies were left behind on the muddy roads.[7] The attack on Metz was not realized, as the Supreme Allied Commander Ferdinand Foch ordered the American troops to march towards Sedan and Mézières, which would lead to the Meuse-Argonne Offensive.