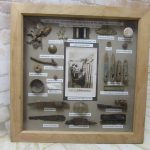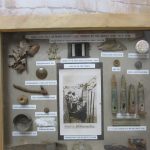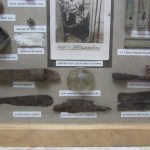 WW1 Cased German Front Line Trench relics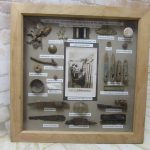 WW1 Cased German Front Line Trench relics
£65.00
£65.00
WW1 Cased German Front Line Trench Relics, 1914-18
Description
Shipping and Delivery
Description
WW1 Cased German Front Line Trench relics
Ex Museum Piece.
Cased relics for the Daily life in a German front line trench in the Great War 1914-18.
Frame contains some great pieces from stick grenade safety cap to rifle muzzle and sight, boot stud , Brandenburg tunic cuff button,pistol cartridge base, to many more.
Photo to the centre , hunting for lice in one's clothing.
Size of frame 14 in x 14 in.
WW1 Cased German Front Line Trench relics