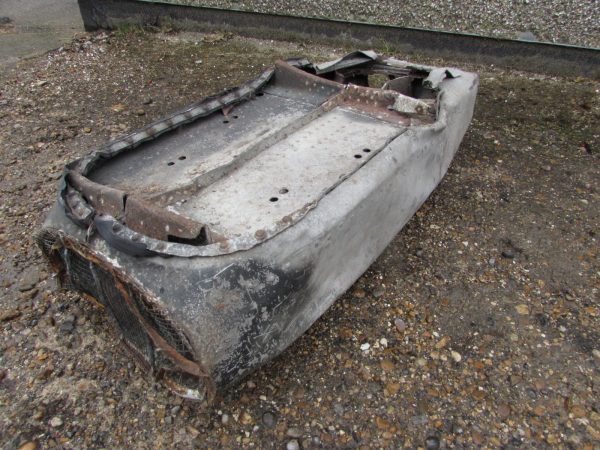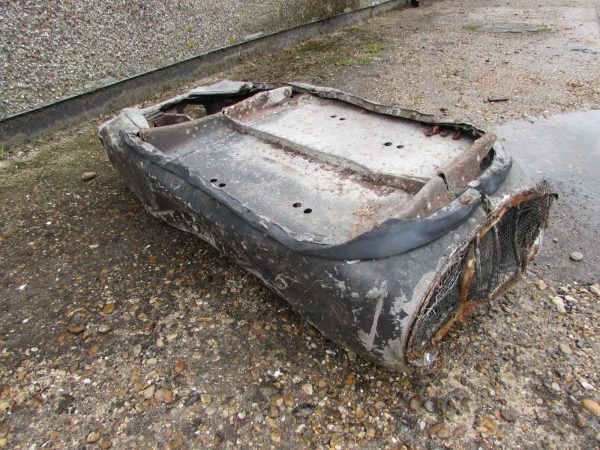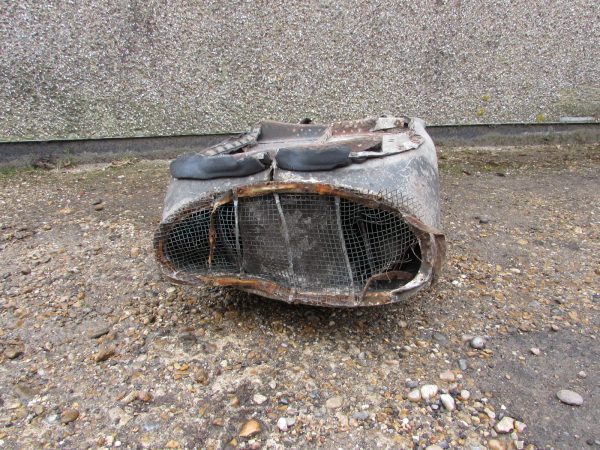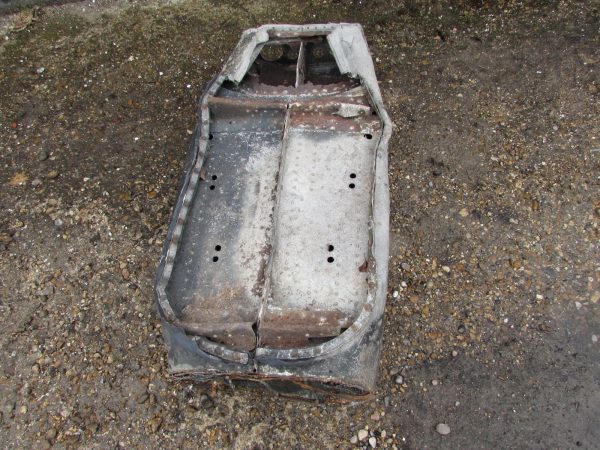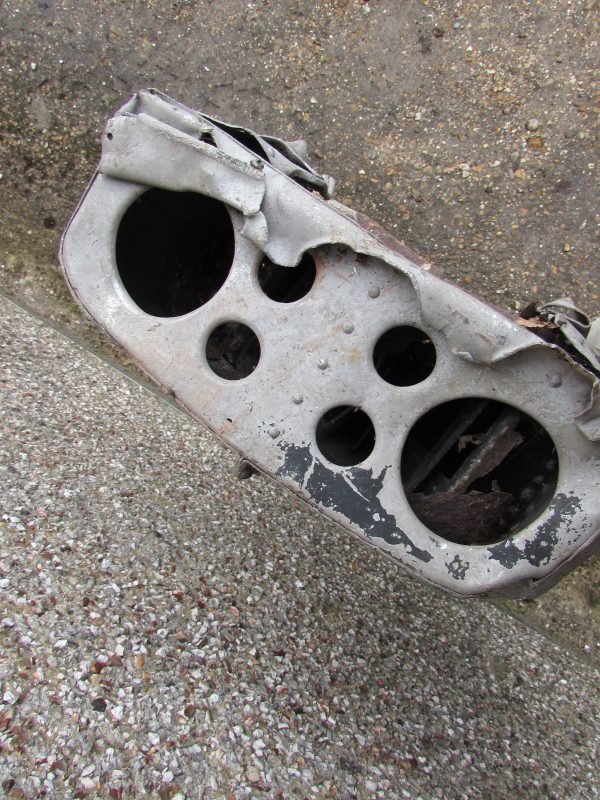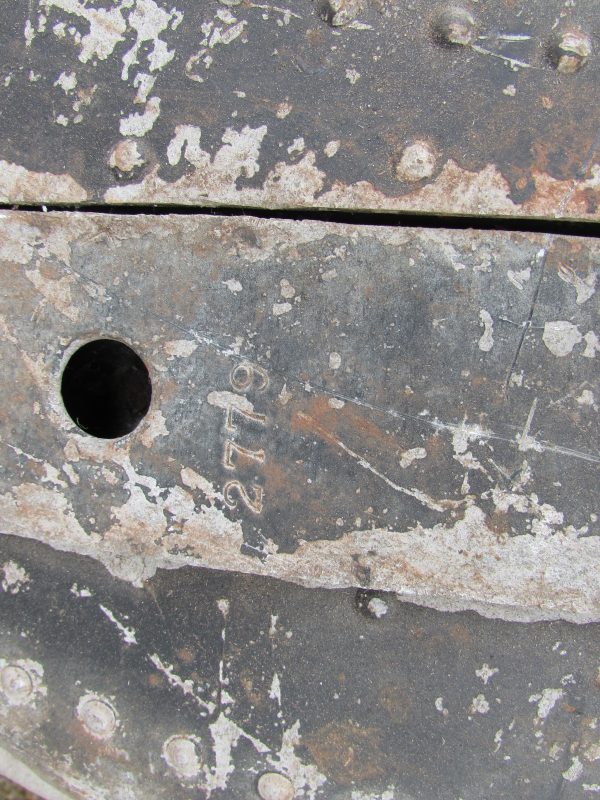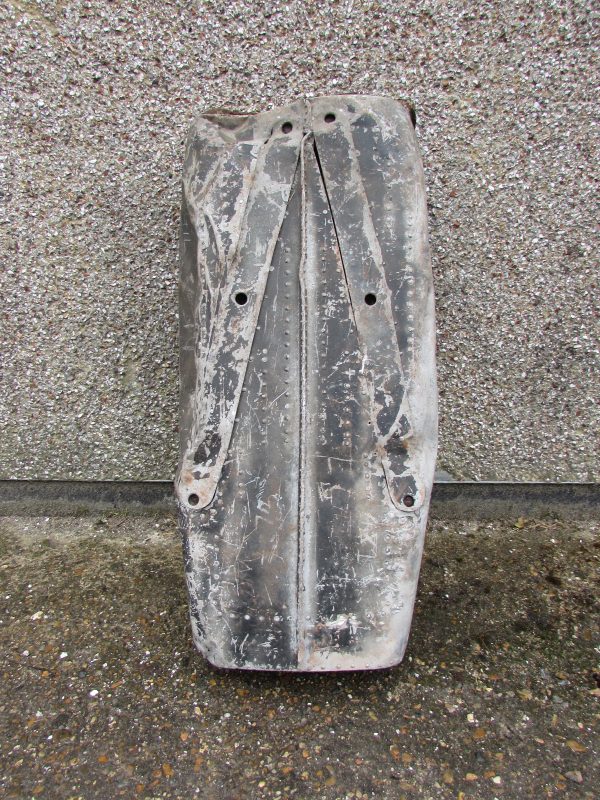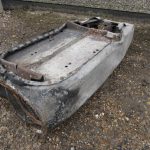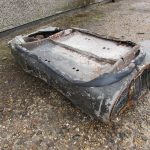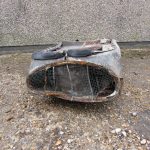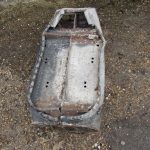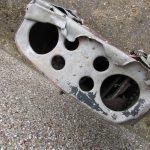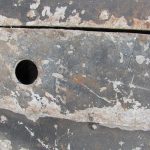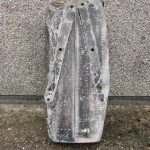 Vickers Wellington Mk 10 Bomber Air Intake, ( MF509)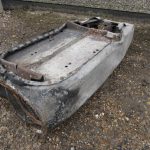 Vickers Wellington Mk 10 Bomber Air Intake, ( MF509)
£320.00
£320.00
Vickers Wellington Mk10 Bomber Air Intake.(MF509)
Description
Shipping and Delivery
Reviews (0)
Description
Vickers Wellington Mk 10 Bomber Air Intake, ( MF509) Wellington Bomber Air intake from a MK10 , number MF509, Crashed 20-nov-1944.
This aircraft took off from Stratford-Upon-Avon, satellite airfield to RAF Wellesbourne Mountford at 19.26 hours on Nov 20th 1944 for a night cross country exercise.
Shortly before 20.50 hrs the crew sent a radio message asking permission to go below cloud as they were having trouble with starboard engine, perhaps due to icing in the carburettor. Permission was granted and as they descended over the mountains of the Brecon Beacons thier aircraft flew into the south west slope of Carreg Goch.
All the crewmen were lost.
RELIC Condition item. Has some paintwork still retained.
This is a large item so postage will have to paid on this item
Vickers Wellington Mk 10 Bomber Air Intake, ( MF509)
The Vickers Wellington was a British twin-engined, long-range medium bomber. It was designed during the mid-1930s at Brooklands in Weybridge, Surrey. Led by Vickers-Armstrongs' chief designer Rex Pierson; a key feature of the aircraft is its geodetic airframe fuselage structure, which was principally designed by Barnes Wallis. Development had been started in response to Air Ministry Specification B.9/32, issued in the middle of 1932, for a bomber for the Royal Air Force.
This specification called for a twin-engined day bomber capable of delivering higher performance than any previous design. Other aircraft developed to the same specification include the Armstrong Whitworth Whitley and the Handley Page Hampden. During the development process, performance requirements such as for the tare weight changed substantially, and the engine used was not the one originally intended.
The Wellington was used as a night bomber in the early years of the Second World War, performing as one of the principal bombers used by Bomber Command. During 1943, it started to be superseded as a bomber by the larger four-engined "heavies" such as the Avro Lancaster. The Wellington continued to serve throughout the war in other duties, particularly as an anti-submarine aircraft.
It holds the distinction of having been the only British bomber that was produced for the duration of the war, and of having been produced in a greater quantity than any other British-built bomber. The Wellington remained as first-line equipment when the war ended, although it had been increasingly relegated to secondary roles. The Wellington was one of two bombers named after Arthur Wellesley, 1st Duke of Wellington, the other being the Vickers Wellesley.
At this time, Antiqurio ships to locations within the United Kingdom mainland. Items can be shipped worldwide by prior agreement please contact us. The risk of loss and title for all items ordered on this website pass to you when the items is delivered to the shipping carrier. We are unable to calculate shipping automatically for multiple items when shipping internationally please contact us by email if you wish to purchase more than one item and live outside of the UK; we are working to resolve this
International
Customs and import duties may be applied to International orders when the shipment reaches its destination. This is not imposed by Antiqurio and these charges are the responsibility of the recipient of your order and are likely to vary from country to country. Contact your local customs office for details.
Shipping laws are different in each country. It is your responsibility to check with your Customs office to verify whether the country to which you are shipping permits the shipment of your products. Antiqurio is not responsible for any direct, indirect, punitive, or consequential damages that arise from improper international shipping practices.