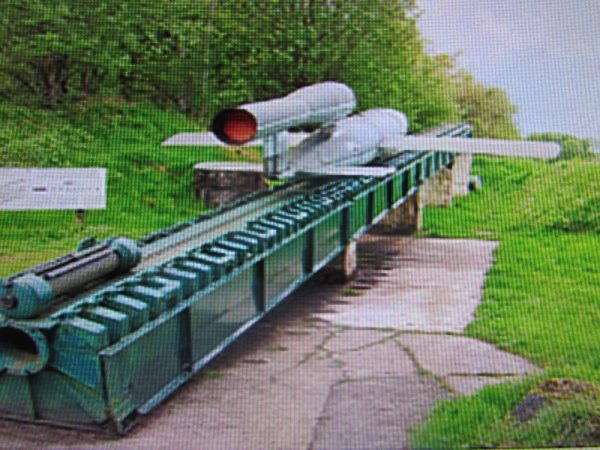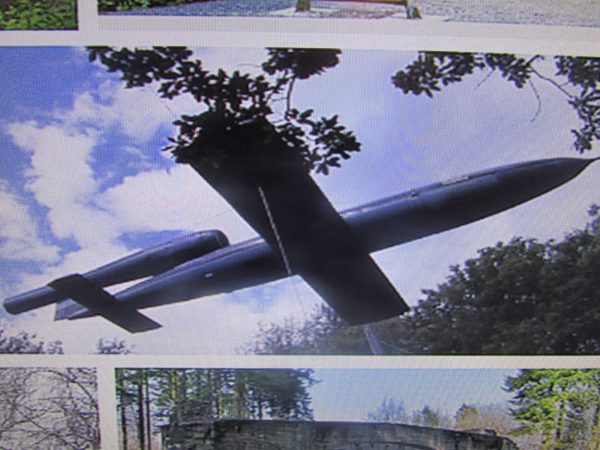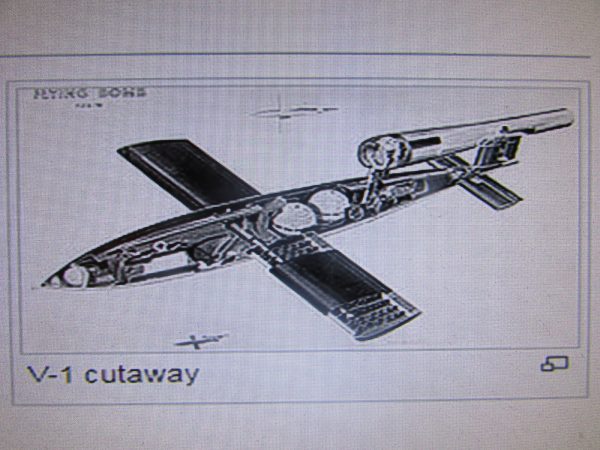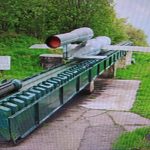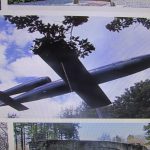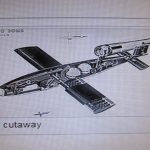 V1 Rocket rear wing spar Flying Bomb
V1 Rocket rear wing spar Flying Bomb
£970.00
£970.00
V1 Rocket rear wing spar, Very Rare
Description
Shipping and Delivery
Description
V1 Rocket rear wing spar Flying Bomb, Very Rare.
German V1 Rocket rear wing spar , as far as we know this is from the V1 that crashed in Hemsted Forest near Cranbrook in Kent in 1944.
Obviously this is in relic condition, as can be seen from photo's, but its very rare to find a large identifiable piece. Amazingly enough also some of the original paint can be seen. see photo's.
This piece is 82 inches in length and 18 inches in width, its a great looking piece.
This is a totally original piece from a Doodlebug, Flying Bomb
V1 Rocket rear wing spar Flying Bomb, Very Rare.
HEAVY ITEM SO POSTAGE WILL HAVE TO PAID,
The V-1 flying bomb (German: Vergeltungswaffe 1 "Vengeance Weapon 1"[a]) was an early cruise missile and the only production aircraft to use a pulsejet for power.
Its official Reich Aviation Ministry (RLM) designation was Fi 103.[3] It was also known to the Allies as the buzz bomb or doodlebug[4][b] and in Germany as Kirschkern (cherry stone)[c] or Maikäfer (maybug).[d]
The V-1 was the first of the so-called "Vengeance weapons" series (V-weapons or Vergeltungswaffen) deployed for the terror bombing of London. It was developed at Peenemünde Army Research Center in 1939 by the Nazi German Luftwaffe at the beginning of the Second World War, and during initial development was known by the codename "Cherry Stone". Because of its limited range, the thousands of V-1 missiles launched into England were fired from launch facilities along the French (Pas-de-Calais) and Dutch coasts.
The Wehrmacht first launched the V-1s against London on 13 June 1944,[6] one week after (and prompted by) the successful Allied landings in France. At peak, more than one hundred V-1s a day were fired at southeast England, 9,521 in total, decreasing in number as sites were overrun until October 1944, when the last V-1 site in range of Britain was overrun by Allied forces. After this, the Germans directed V-1s at the port of Antwerp and at other targets in Belgium, launching a further 2,448 V-1s. The attacks stopped only a month before the war in Europe ended, when the last launch site in the Low Countries was overrun on 29 March 1945.
As part of operations against the V-1, the British operated an arrangement of air defences, including anti-aircraft guns, barrage balloons, and fighter aircraft, to intercept the bombs before they reached their targets, while the launch sites and underground storage depots became targets for Allied attacks including strategic bombing.[7]
In 1944, a number of tests of this weapon were conducted in Tornio, Finland. According to multiple soldiers, a small "plane"-like bomb with wings fell off a German plane. Another V-1 was launched which flew over the Finnish soldiers' lines. The second bomb suddenly stopped its engine and fell steeply down, exploding and leaving a crater around 20 to 30 metres wide. The V-1 flying bomb was referred by Finnish soldiers as a "Flying Torpedo" due to its resemblance to one from afar.