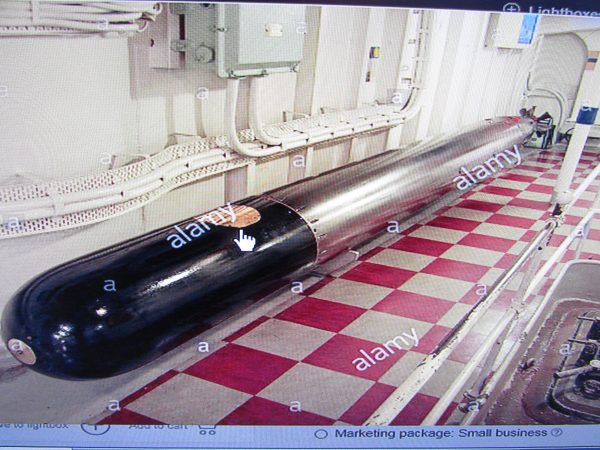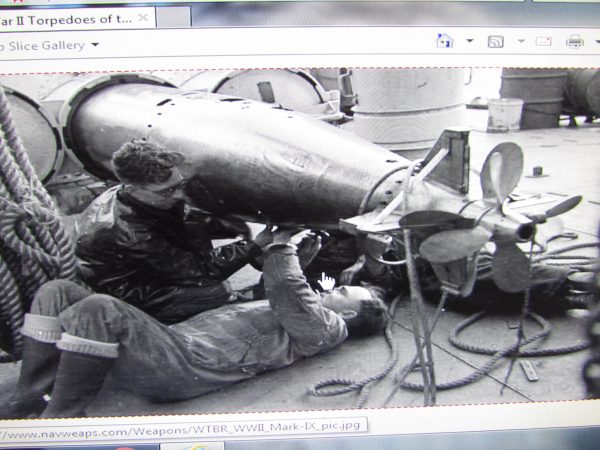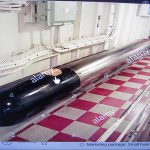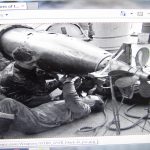 Torpedo Door (Brass) for 21 inch Torpedo's
Torpedo Door (Brass) for 21 inch Torpedo's
£140.00
£140.00
Royal Naval 21″ Torpedo Door
Description
Shipping and Delivery
Reviews (0)
Description
Torpedo Door (Brass) for 21 inch Torpedo's
Mark  1X Torpedo door, 21 inch Torpedo's. Large Brass Piece, fitted to Royal Naval Leander and later cruiser's  A and later destroyer classes. The date of this design was 1928,and came into service in 1930. Overall length of Torpedo was 13 foot with an explosive charge of 750 Lbs TNT. These Torpedo's had a distance of 10,500 yds at 36 knots to 13,500 yds.
HMS Belfast is fitted with this type of Torpedo and has one on display.
This piece is 10 inch in diameter, and has "Light Door for use with collision head "imprinted and 21" Mk 1 X No 68.
This piece is not a Torpedo Tube door but the piece from photos.
Torpedo Door (Brass) for 21 inch Torpedo's
The Leander-class, or Type 12I (Improved) frigates, comprising twenty-six vessels, was among the most numerous and long-lived classes of frigate in the Royal Navy's modern history. The class was built in three batches. It had an unusually high public profile, due to the popular BBC television drama series Warship. The Leander silhouette became synonymous with the Royal Navy
There have been several British 21-inch (533 mm) torpedoes used by the Royal Navy since their first development just before the First World War.
The 21-inch was the largest size of torpedo in common use in the RN. They were used by surface ships and submarines rather than aircraft which used smaller 18-inch torpedoes.
A modern torpedo is an underwater ranged weapon launched above or below the water surface, self-propelled towards a target, and with an explosive warhead designed to detonate either on contact with or in proximity to the target. Historically, such a device was called an automotive, automobile, locomotive or fish torpedo; colloquially a fish. The term torpedo originally applied to a variety of devices, most of which would today be called mines. From about 1900, torpedo has been used strictly to designate a self-propelled underwater explosive device.
While the 19th-century battleship had evolved primarily with a view to engagements between armored warships with large-calibre guns, the invention and refinement of torpedos from the 1860s onwards allowed small torpedo boats and other lighter surface vessels, submarines/submersibles, even improvised fishing boats or frogmen, and later light aircraft, to destroy large ships without the need of large guns, though sometimes at the risk of being hit by longer-range artillery fire.
One can divide modern torpedoes into lightweight and heavyweight classes; and into straight-running, autonomous homers, and wire-guided types. They can be launched from a variety of platforms.