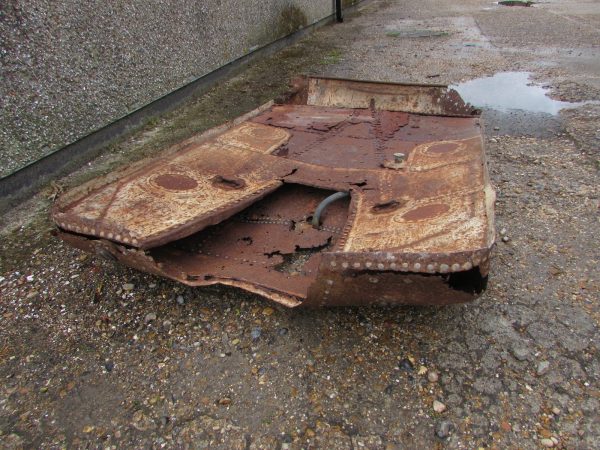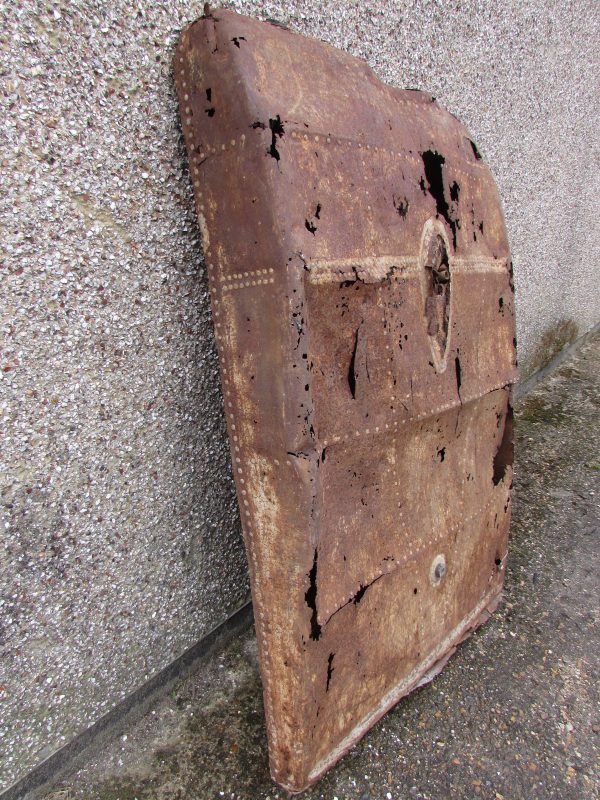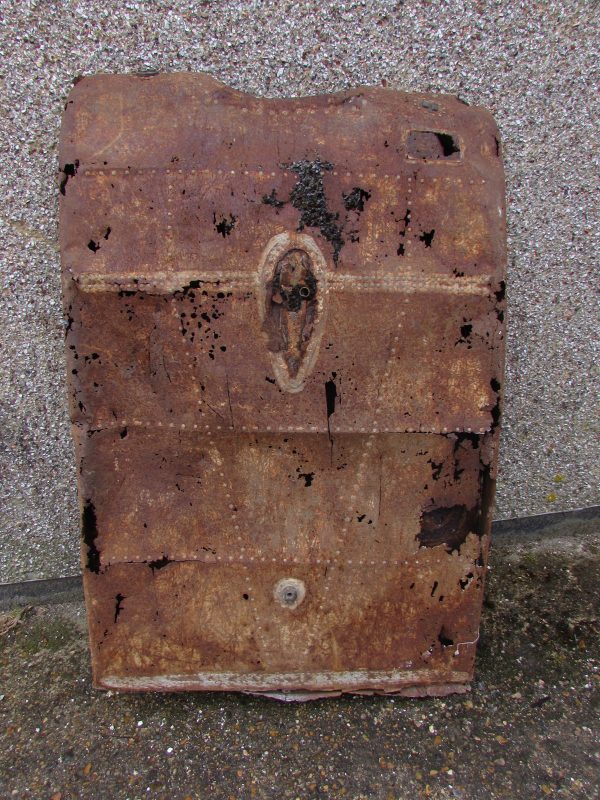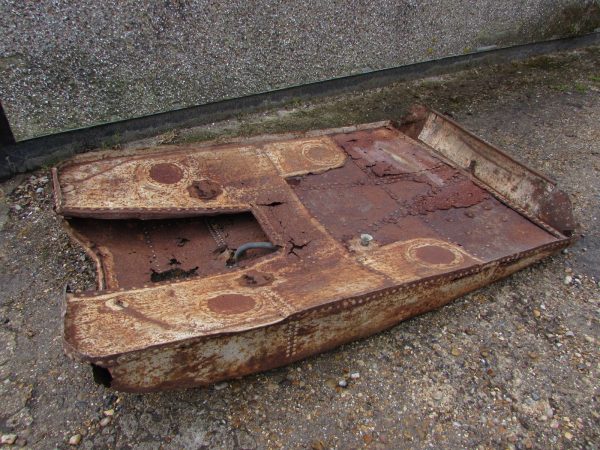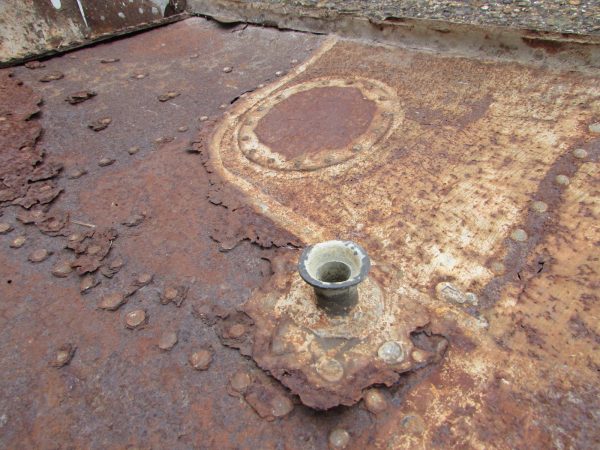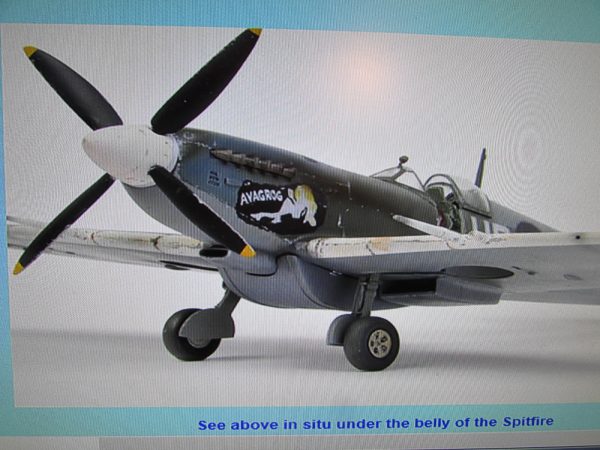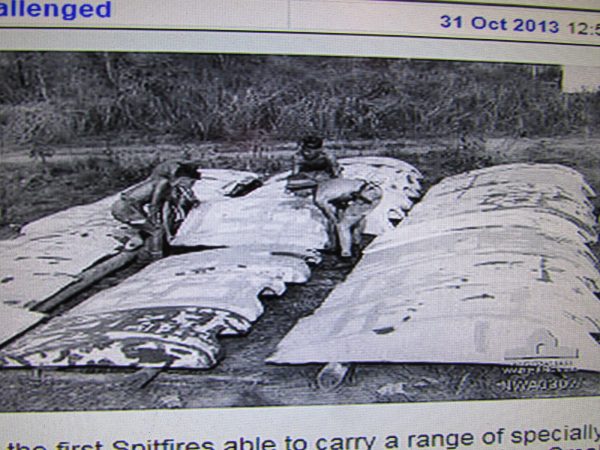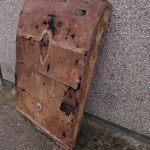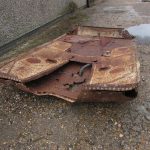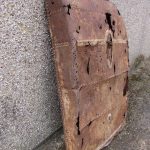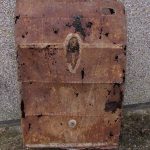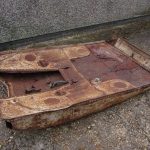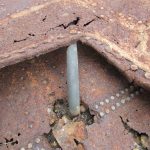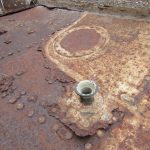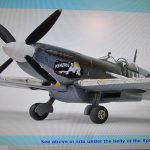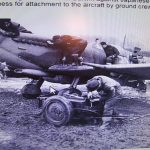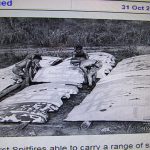 Spitfire Slipper Fuel Tank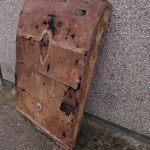 Spitfire Slipper Fuel Tank
£595.00
£595.00
Spitfire Slipper Fuel Tank
Description
Shipping and Delivery
Reviews (0)
Description
Spitfire Slipper Fuel Tank
An original 30 gallon Spitfire slipper fuel tank. The Spitfire was a superb fighter aircraft it lacked later the endurance shown by other fighters , such as the later marks of the P51 Mustang introduced later in the war.  In an attempt to remedy this problem additional bolt on external fuel tanks were made which were referred to as slipper tanks. The slipper tank was the standard range extender on the Spitfire and some 30,000 were built in a variety of capacities and materials. Fitted flush on the fuselage underside ahead of the cockpit, the slipper tank was essentially a trough whose depth varied in proportion to volume. The 30-45-90 gallon versions were used on fighter missions with the 170 gallon tank reserved for ferry flights only. This particular slipper tank was one of a couple recovered from Normandy some years ago. As you can see from the photo's this has been jettisoned, as this piece was found in a wooded area. The tank retains its original curved shape, but obviously is in a relic condition.   Some of the original rubber hose survives inside.
Size 56 in x 37 in x 7 in .
Due to size there will be a postage charge or will need to be collected
The Supermarine Spitfire is a British single-seat fighter aircraft that was used by the Royal Air Force and other Allied countries before, during, and after World War II. Many variants of the Spitfire were built, using several wing configurations, and it was produced in greater numbers than any other British aircraft.  It was also the only British fighter produced continuously throughout the war. The Spitfire continues to be popular among enthusiasts; nearly 60 remain airworthy, and many more are static exhibits in aviation museums throughout the world.