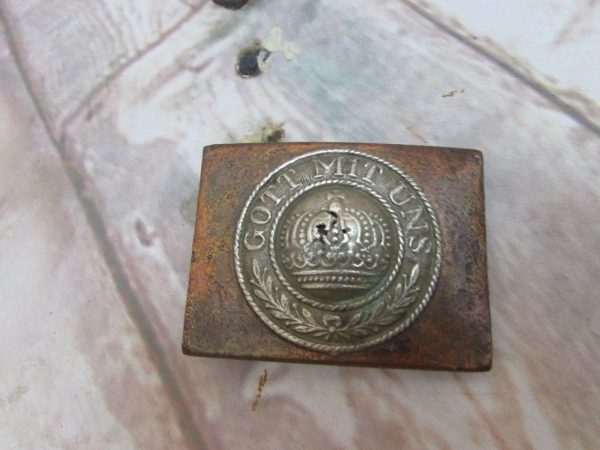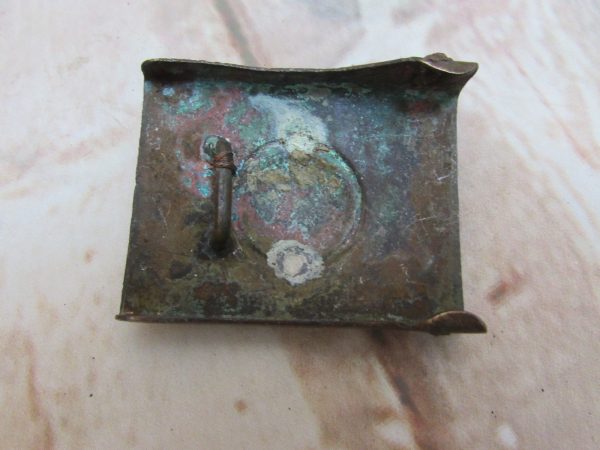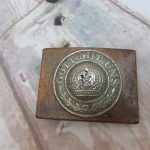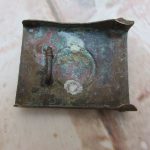 RELIC WW1 Prussian M1895 Belt Buckle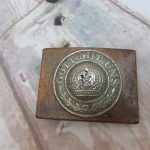 RELIC WW1 Prussian M1895 Belt Buckle
£60.00
£60.00
M1895 Prussian Belt Buckle
Description
Shipping and Delivery
Reviews (0)
Description
RELIC WW1 Prussian M1895 Belt Buckle.
Prussian M1895 EM/NCOs enlisted Men Non Commissioned Officer's belt buckle, which was first introduced in 1847. The design of the buckle remained virtually unchanged until 1918
After January 1915, these buckles, which were also used by the Prussian – dominated states of Baden, Oldenburg, Hansa and Thuringia were made of zinc – plated sheet iron.
Originally the box buckles came in a 50mm width until 1895 when the width was reduced to 45mm in an attempt to lighten the weight load of the field gear.
Initially the buckles were produced of brass with nickel -silver face plate until 1914 when steel buckles were introduced. against the plain background is a domed centre with a dual rope-like border within which , against a ribbed background is "GOTT MITT UNS" God is with us and a spray of laurels.This item is in RELIC condition due to it being dug up from the Somme area and so the belt pin from the back is missing and there is some pitting holes to the crown on the front.
RELIC WW1 Prussian M1895 Belt Buckle
At this time, Antiqurio ships to locations within the United Kingdom mainland. Items can be shipped worldwide by prior agreement please contact us. The risk of loss and title for all items ordered on this website pass to you when the items is delivered to the shipping carrier. We are unable to calculate shipping automatically for multiple items when shipping internationally please contact us by email if you wish to purchase more than one item and live outside of the UK; we are working to resolve this
International
Customs and import duties may be applied to International orders when the shipment reaches its destination. This is not imposed by Antiqurio and these charges are the responsibility of the recipient of your order and are likely to vary from country to country. Contact your local customs office for details.
Shipping laws are different in each country. It is your responsibility to check with your Customs office to verify whether the country to which you are shipping permits the shipment of your products. Antiqurio is not responsible for any direct, indirect, punitive, or consequential damages that arise from improper international shipping practices.