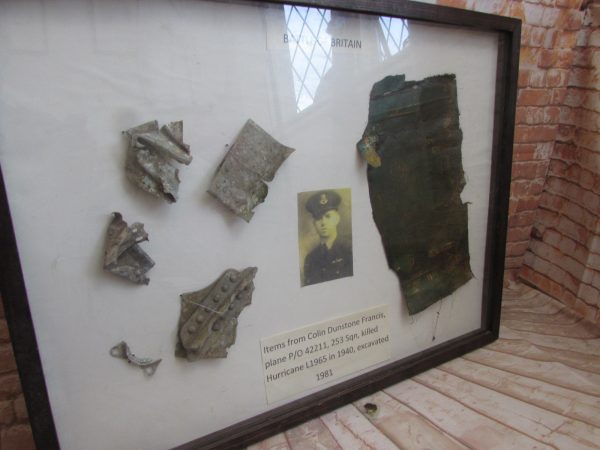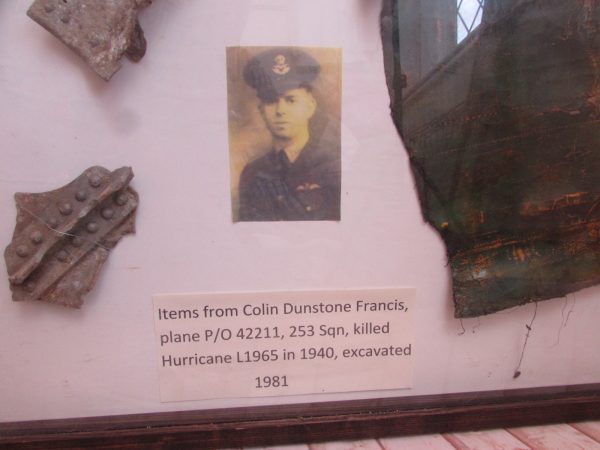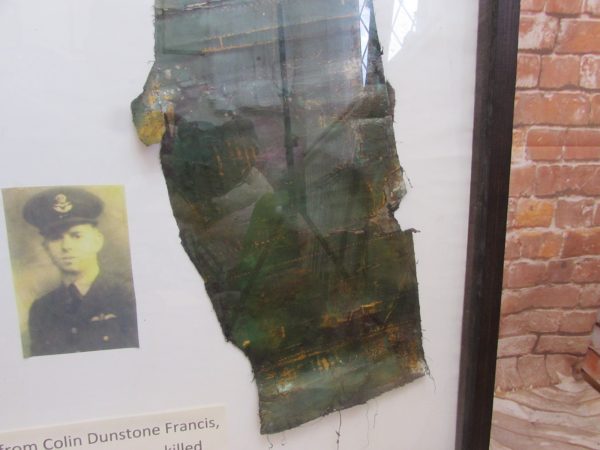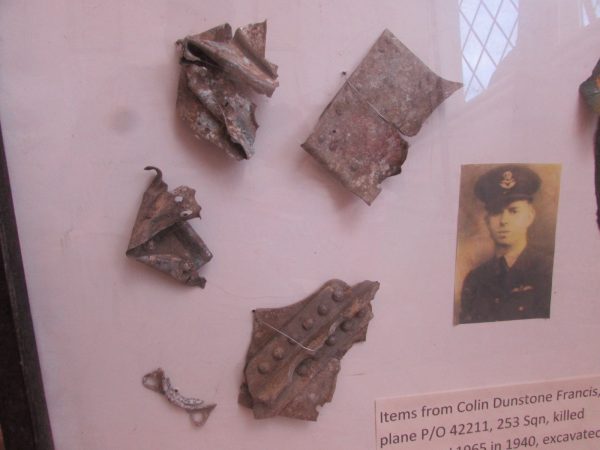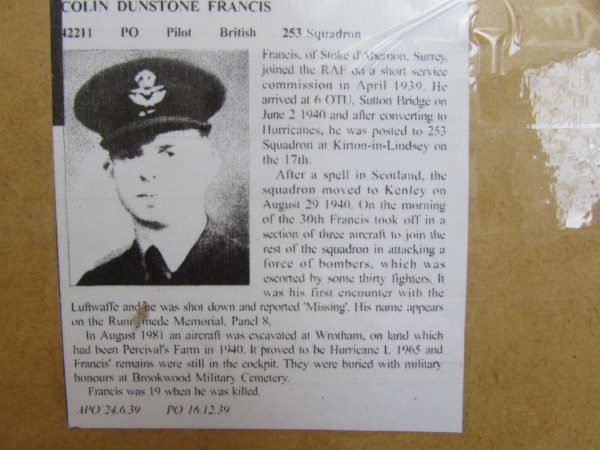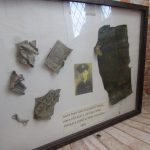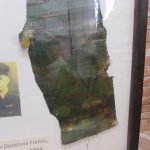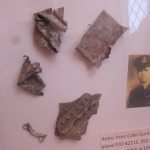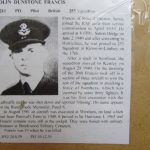 RARE BATTLE OF BRITAIN, Hurricane Relics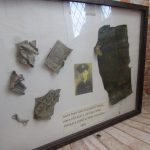 RARE BATTLE OF BRITAIN, Hurricane Relics
£410.00
£410.00
BATTLE OF BRITAIN RELIC HURRICANE ITEMS
Description
Shipping and Delivery
Reviews (0)
Description
RARE BATTLE OF BRITAIN, Hurricane Relic. Large framed relic board with mounted pieces from a Hurricane L1965. Pilot Colin Dunstone Francis
This aircraft was shot down on the morning of the 30th August 1940. The pilot was a 19 year old P/O 42211 Colin Dunstone Francis. He had only just arrived at Kenley on the 29th August. This was to be this poor chaps first and last engagement.
This Hurricane was part of 253 Squadron and after a spell in Scotland they moved to Kenley on Aug 29th. During the morning of the 30th, Francis took off in a section of three aircraft to join the rest of the squadron in attacking a force of bombers, which was escorted by some thirty fighters. He was shot down and reported missing.
In August 1981 an aircraft was excavated at Wrotham in a farm area, this turned out to be Colin's aircraft. Colin's body was also found, still contained within the cockpit. His remains were taken, and he was buried with full military honours at Brookwood Military Cemetery. This item is one of a few items that I have left from a collection that came from Blake Hall in Essex. There are some metal frame and a piece of fabric. This is a rare Battle of Britain Hurricane Relic.
No.253 Squadron was a fighter squadron that fought in the Battle of Britain, before moving to the Mediterranean, ending the war operating from a base in Yugoslavia.
The squadron was reformed on 30 October 1939 at Manston as a shipping protection squadron. It was intended to equip the squadron with Blenheims, but none were received. Instead in February 1940 the squadron became a fighter unit, and began to receive Hurricanes, becoming operational on 3 April 1940.
The squadron was soon dragged into the fighting in France. One flight moved to France in May. The second flight remained based in Britain, but operated from French bases during the day from 17-23 May. Like most Hurricane squadrons that fought in France the squadron lost of its aircraft, and after being withdrawn was moved to Lincolnshire to receive new aircraft.