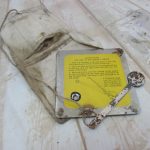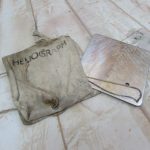 RAF Bomber Crew Dingy Heliograph.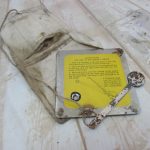 RAF Bomber Crew Dingy Heliograph.
£60.00
£60.00
Description
Shipping and Delivery
Reviews (0)
Description
Bomber crew Heliograph, used by the RAF in the Dingy, these items were used to signal planes in the chance of a rescue. You held the foresight which also comes with this piece in your lefdt hand about 6 in from your eye and placed the back of this mirror in front of your eye with your right hand, once you have aligned the two, with the help of the sun the beam from the mirror will be directed onto the target.This item has been used and is worn some paint is missing on the foresight and some slight rust to the back of the mirror. This item comes with its original cloth case which is also grubby. But this item is complete.