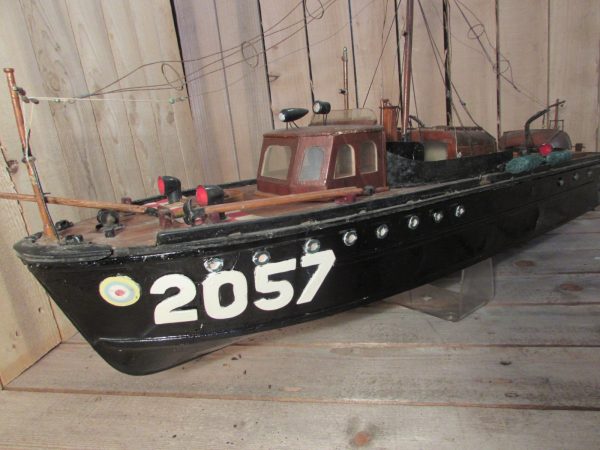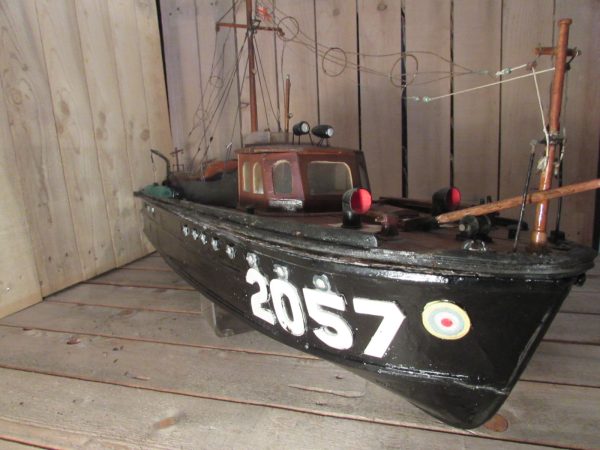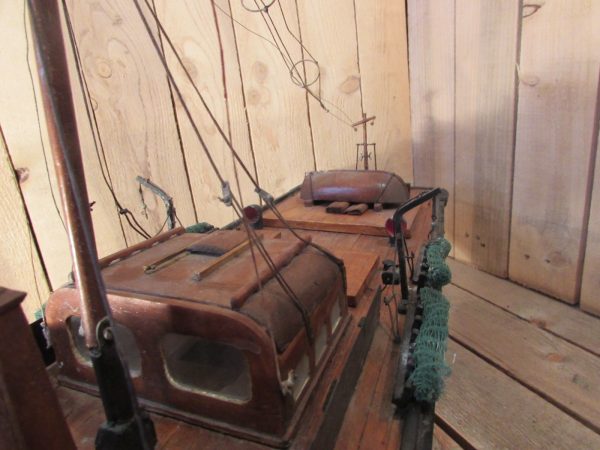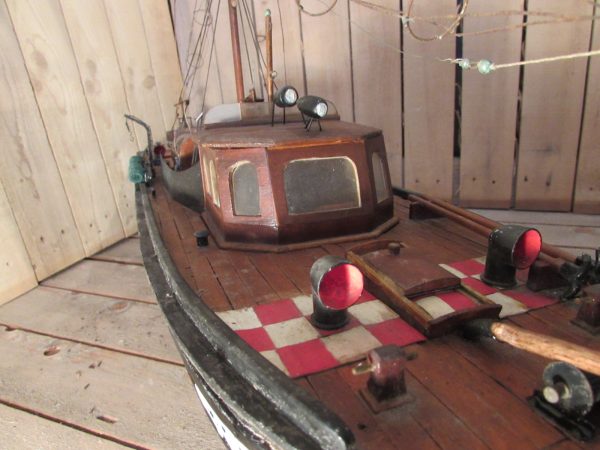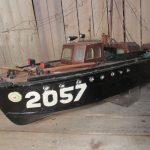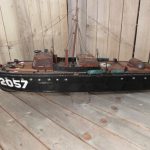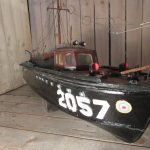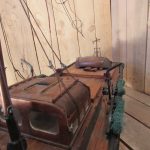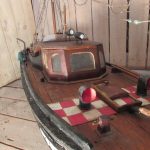 Model R.A.F Harbour Defence Motor Launch Boat 1944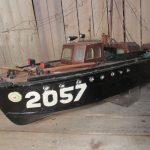 Model R.A.F Harbour Defence Motor Launch Boat 1944
£375.00
£375.00
Model R.A.F Motor Launch Boat
Description
Shipping and Delivery
Reviews (0)
Description
Model R.A.F Motor Launch Boat 1944. This is a lovely example of an R.A.F Harbour Defence Motor Launch, which was made by Jim Crooks after he worked on the original boat in 1944
The full size ship was built in the John Harper shipyard Knottingly in 1943.
He has made every detail even down to the pullys and cleats. The deck and hull are fully planked and is a great example of early model ship building.
The boat is 35" long and stand 18" tall.
Due to its age and condition of which is good, only on the hull itself is some paint cracking evident.
During the war, 46 Harbour Defence Motor Launch boats were constructed, mainly by yacht builders, in the United Kingdom and a number of other allied countries. In view of their later expanded combat roles in some Commonwealth navies some HDMLs were re-designated as "Seaward Defence Motor Launches" (SDML) or "Seaward Defence Boats" (SDB).[2]
HDMLs were designed to accommodate a crew of ten. There were berths for six ratings in the fore cabin, which also contained a galley with a coal fired stove.[note 1] In the forepeak, there was a Baby Blake sea toilet and hand wash basin. The officers were berthed in the after end of the boat; the petty officers being in a cabin on the port side just aft of the engine room with their own separate toilet and hand wash basin. A small "Courtier" coal-fired stove provided heating.
British HDMLs were normally manned by Royal Naval Volunteer Reserve (RNVR) officers with temporary commissions, and "hostilities only" ratings. The crews, however, gained an enviable reputation for their skill and expertise in the handling and fighting of their vessels.[citation needed]
At this time, Antiqurio ships to locations within the United Kingdom mainland. Items can be shipped worldwide by prior agreement please contact us. The risk of loss and title for all items ordered on this website pass to you when the items is delivered to the shipping carrier. We are unable to calculate shipping automatically for multiple items when shipping internationally please contact us by email if you wish to purchase more than one item and live outside of the UK; we are working to resolve this
International
Customs and import duties may be applied to International orders when the shipment reaches its destination. This is not imposed by Antiqurio and these charges are the responsibility of the recipient of your order and are likely to vary from country to country. Contact your local customs office for details.
Shipping laws are different in each country. It is your responsibility to check with your Customs office to verify whether the country to which you are shipping permits the shipment of your products. Antiqurio is not responsible for any direct, indirect, punitive, or consequential damages that arise from improper international shipping practices.