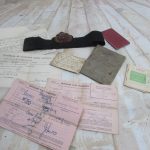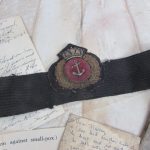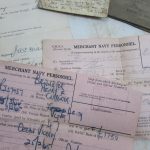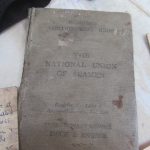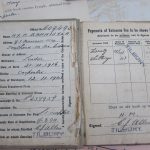 Merchant Naval paperwork and insignia, 1943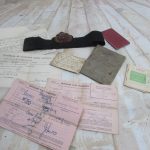 Merchant Naval paperwork and insignia, 1943
£46.00
£46.00
Merchant Naval paperwork and insignia 1943
Description
Shipping and Delivery
Reviews (0)
Description
Collection of paperwork from H.Y.P.Bannister, date of enrolment  November 1943. Born in London in 1916, and lived in Southend -on- sea.
Collection contains
Merchant Marine cap badge on cap band
National Union of Seamen book showing enlistment date etc
2x Navy Personnel forms showing ships sailing on 1944-45
Letter from previous employer for war office dated 1943
Vaccination for Small-pox 1945
Driving licence and motor cycle coupon book
Small card.