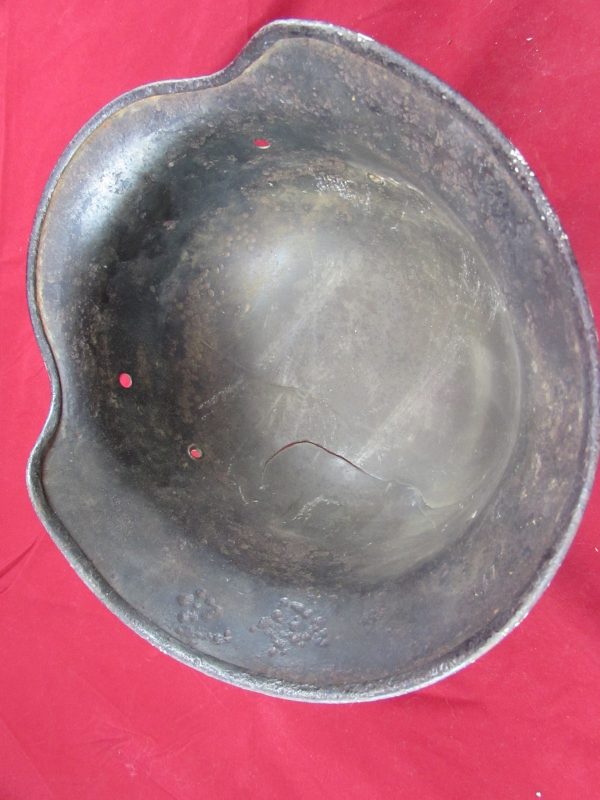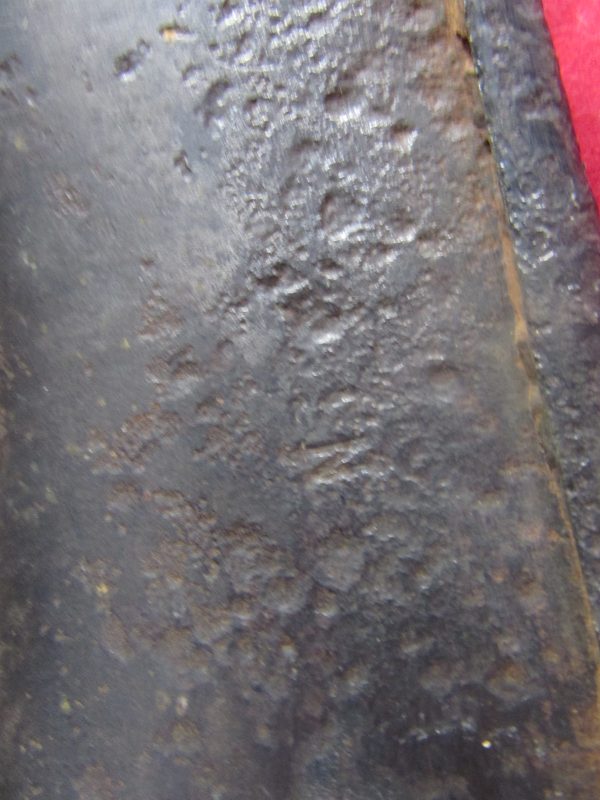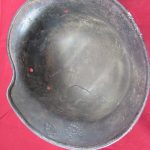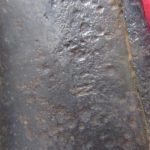 M35 Snow Camouflage German Helmet
M35 Snow Camouflage German Helmet
£270.00
£270.00
M35 Snow Camouflage German Helmet
Description
Shipping and Delivery
Description
M35 Snow Camouflage German Helmet
German helmet with snow camouflage , was originally double decals ,as you can see from photo's the outline of where they were. The helmet is stamped on the inside at the back rim 47,
This helmet is in good solid condition except for the impact crack to the right hand and back sides. see photo's.
This is a M35 folded edge helmet, with the separate vent holes.
M35 Snow Camouflage German Helmet
This type of Helmet would have been worn at Stalingrad
The Battle of Stalingrad (23 August 1942 – 2 February 1943)[16][17][18] was a major battle on the Eastern Front of World War II where Nazi Germany and its allies unsuccessfully fought the Soviet Union for control of the city of Stalingrad (later renamed to Volgograd) in Southern Russia. The battle was marked by fierce close-quarters combat and direct assaults on civilians in air raids, with the battle being the epitome of urban warfare.[19][20][21] The Battle of Stalingrad was the deadliest battle to take place during the Second World War[22][23] and is one of the bloodiest battles in the history of warfare, with an estimated 2 million total casualties.[24][25] Today, the Battle of Stalingrad is universally regarded as the turning point in the European Theatre of war, as it forced the Oberkommando der Wehrmacht (German High Command) to withdraw considerable military forces from other areas in occupied Europe to replace German losses on the Eastern Front.[26] The victory at Stalingrad energized the Red Army and shifted the balance of power in the favour of the Soviets.
Stalingrad was strategically important to both sides as a major industrial and transport hub on the Volga River. Whoever controlled Stalingrad would have access to the oil fields of the Caucasus; and control of the Volga. Germany, already operating on dwindling fuel supplies focused its efforts on moving deeper into Soviet territory and taking the oil fields at any cost. On 4 August, the Germans launched an offensive by using the 6th Army and elements of the 4th Panzer Army. The attack was supported by intense Luftwaffe bombing that reduced much of the city to rubble. The battle degenerated into house-to-house fighting as both sides poured reinforcements into the city. By mid-November, the Germans, at great cost, had pushed the Soviet defenders back into narrow zones along the west bank of the river.