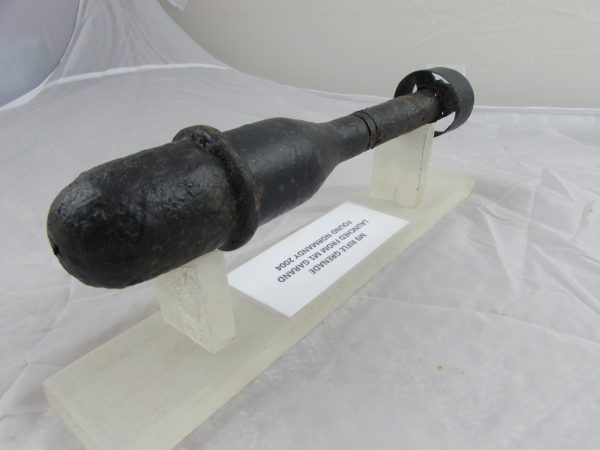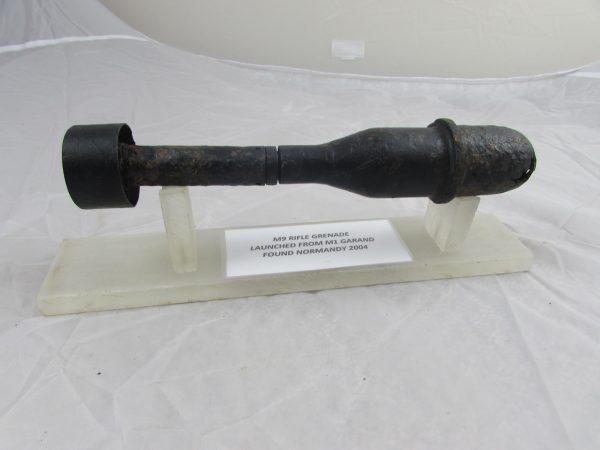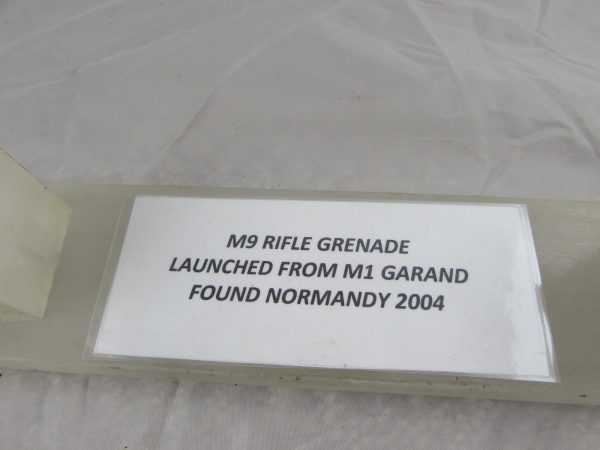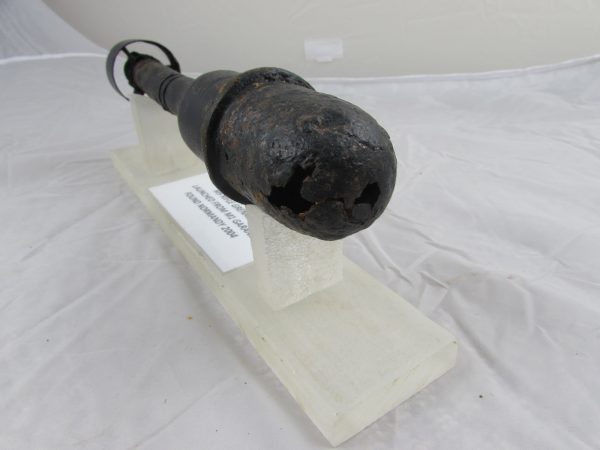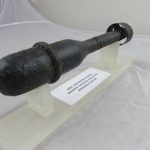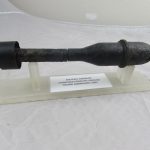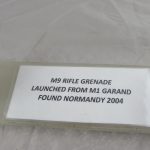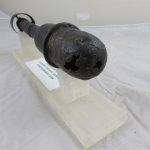 M1 Garand Rifle Grenade, ( relic)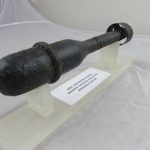 M1 Garand Rifle Grenade, ( relic)
£130.00
£130.00
M1 Garand Rifle Grenade ( Relic)
Description
Shipping and Delivery
Description
Recovered in 2004, the grenade used a blank cartridge to propel a it from a rifle barrel, these were used as a close support weapon for infantry, intended to bridge the gap between the maximum throwing distance of a hand grenade.
The piece is 11.5 inches in length, as in in relic condition, and is also inert.
The item is also nicely mounted on a perspex stand.
A rifle grenade is a grenade that uses a rifle-based launcher to permit a longer effective range than would be possible if the grenade were thrown by hand.
The practice of projecting grenades with rifle-mounted launchers was first widely used during World War I and World War II and continues to the present, with the term "rifle grenade" now encompassing many different types of payloads including high explosive, fragmentation, and anti-tank warheads as well as concussion, smoke, incendiary, and flare missiles.
Rifle grenades have largely been supplanted in the infantry fire support role by a combination of grenade launchers (typically affixed to rifles) and disposable anti-armor rockets.
Early use