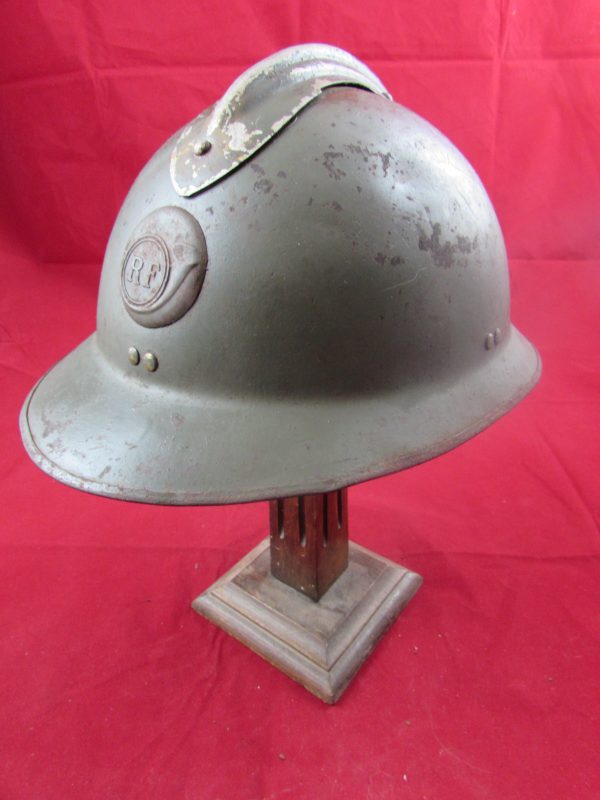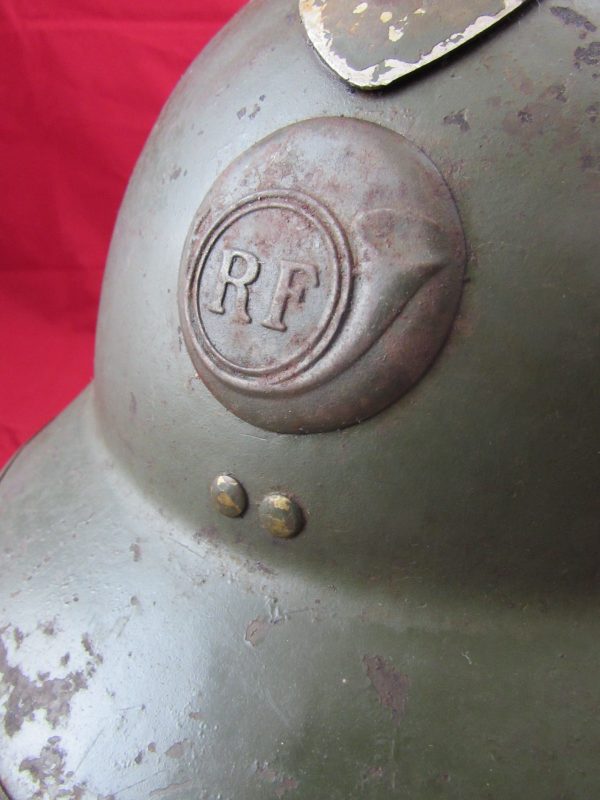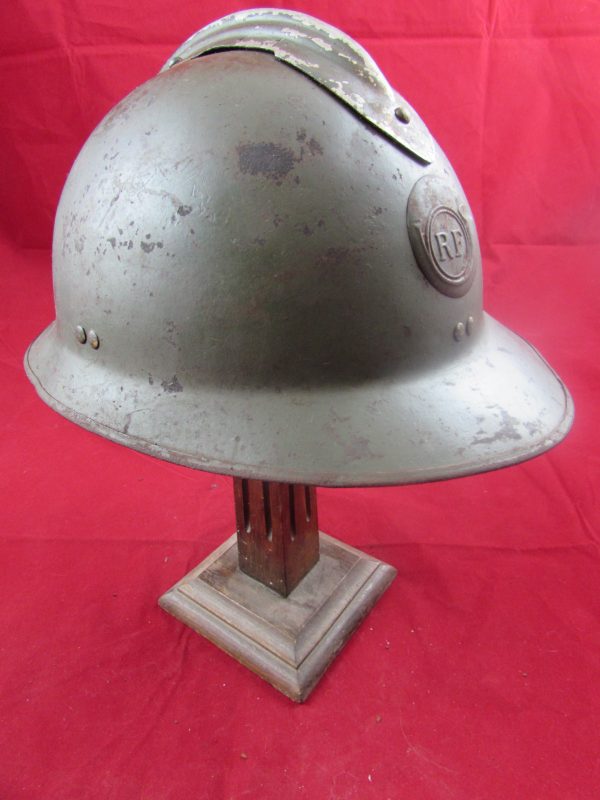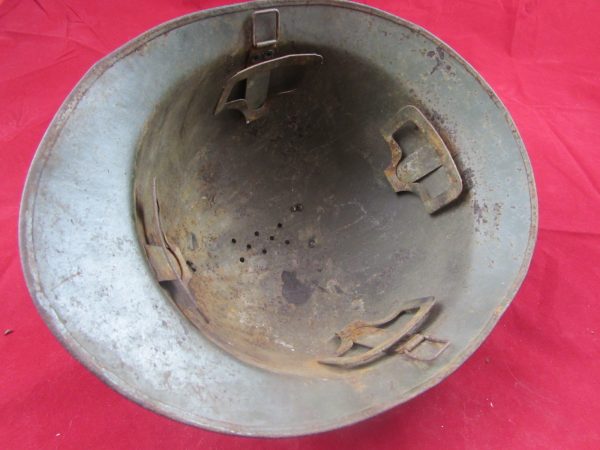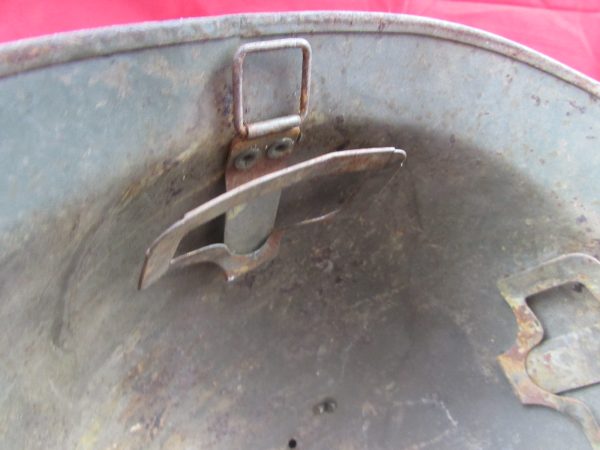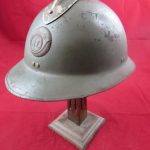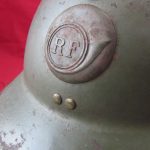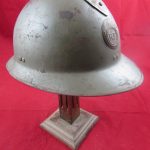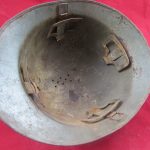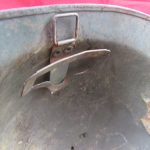 French M26 Adrian Helmet Alpine Troops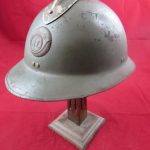 French M26 Adrian Helmet Alpine Troops
£135.00
£135.00
French M26 Adrian Helmet ,Alpine Troops.
Description
Shipping and Delivery
Description
French M26 Adrian Helmet Alpine Troops
Nice clean French Adrian Helmet Shell, original green paintwork, and badged with the Hunting Horn badge with the standard RF on the centre (Republique Francaise).
No liner or chinstrap but a good solid clean helmet, no damage, no holes.
Adrian helmet was the standard issue helmet for the French forces during WW2.
French M26 Adrian Helmet Alpine Troops
The Adrian helmet (French: Casque Adrian) was an influential design of combat helmet originally produced for the French Army during World War I. Its original version, the M15, was the first standard helmet of the French Army and was designed when millions of French troops were engaged in trench warfare, and head wounds from the falling shrapnel generated by indirect fire became a frequent cause of battlefield casualties. Introduced in 1915, it was the first modern steel helmet[1][2] and it served as the basic helmet of many armies well into the 1930s. Initially issued to infantry soldiers, in modified form they were also issued to cavalry and tank crews. A subsequent version, the M26, was used during World War II.
In 1926, the Adrian helmet was modified by being constructed of stronger steel and simplified by having the main part of the helmet stamped from one piece of metal, and therefore without the joining rim around the helmet that characterizes the M15. The large ventilation hole under the comb, which had been a weak point of the old design, was also replaced with a series of small holes. The M26 helmet continued in use with the French Army until after World War II, and was also used by the French police up to the 1970s. During the interwar period Belgium began to produce their own domestically made M26 Adrians and exported them around the globe. These helmets can be distinguished from their French counterparts, because they have a slightly different comb and a wider rim. In other countries the Adrian-type helmets were also in use with the fire-fighting units, railway guards or marine infantry (e.g. Japan's SNLF). Adrian helmets are still prized by collectors today. In 1940, Mexico began to produce M26 helmets locally after shipments from France stopped due to the German occupation. A crestless version was produced in small numbers as well.[16]