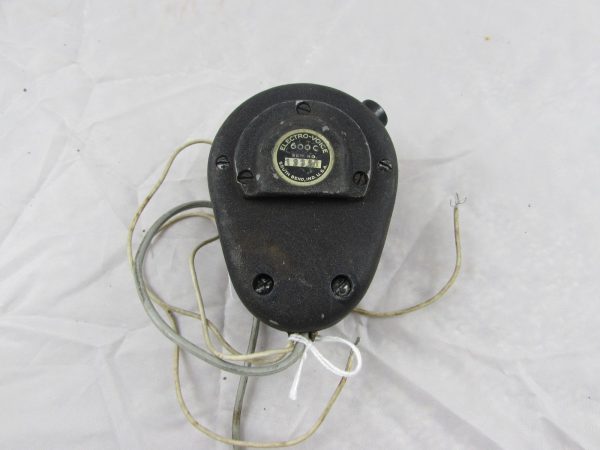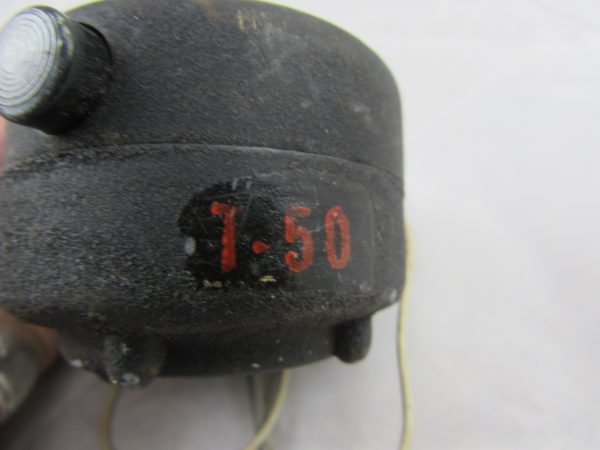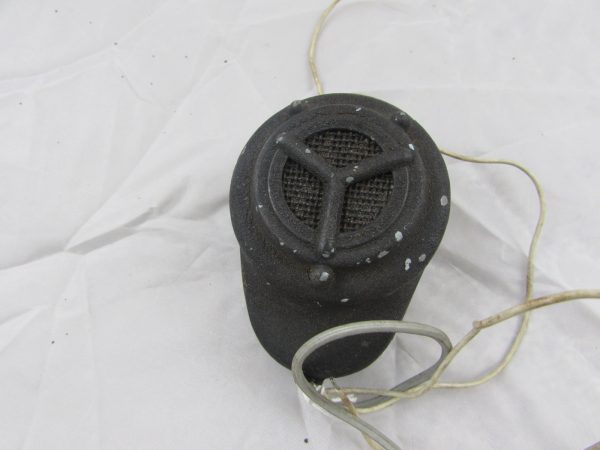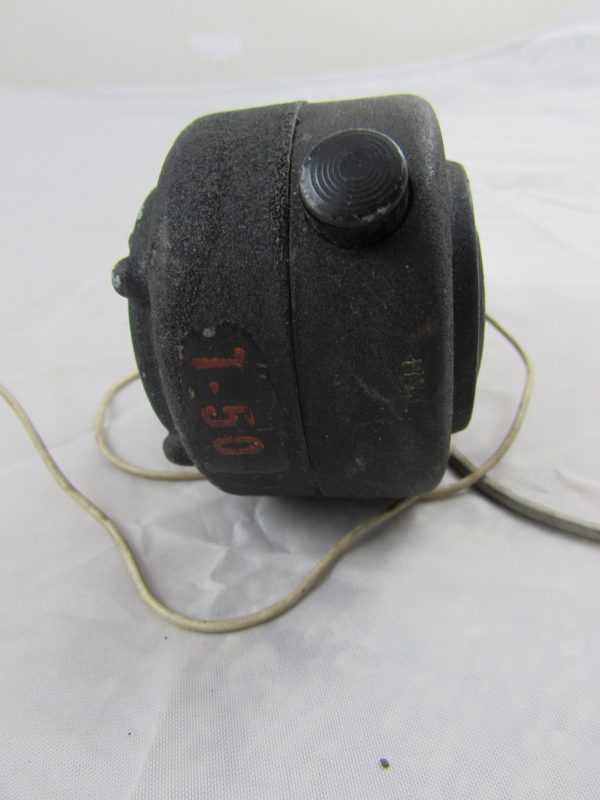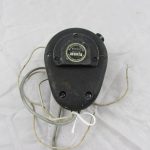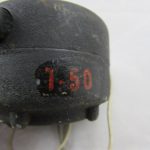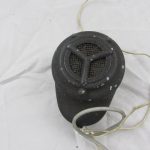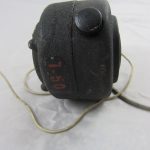 1940s T50 US Microphone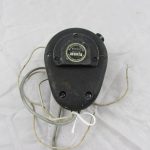 1940s T50 US Microphone
£30.00
£30.00
1940s T50,  US Microphone
Description
Shipping and Delivery
Description
A mid 1940s T50 Radio microphone (Electro-voice), made in the USA , the US army used this type of Radio microphone for Hallicrafter two way radio equipment, in the European operations of WW2
The Hallicrafters Company manufactured, marketed, and sold radio equipment, and to a lesser extent televisions and phonographs, beginning in 1932. The company was based in Chicago, Illinois, United States.
William J. Halligan (1898–1992), founded Hallicrafters Company in Chicago in late 1932. Prior to this, he had been involved in radio parts sales for some years but decided the time was right for a handcrafted amateur radio receiver – the company name being a combination of Halli(gan) and (hand)crafters.
The new company was located at 417 State Street and immediately ran into patent difficulties when RCA decided to sue them for building radio sets without an RCA patent license. An opportunity came to purchase the concern of Silver-Marshall Inc. in 1933 and, with it, an RCA patent license as the most valuable asset.
In order to meet their financial obligations, Hallicrafters produced radios for other manufacturers until they were financially able to begin production of their own line of communications receivers, starting with the SX-9 'Super Skyrider', in late 1935.
By 1938, Hallicrafters was doing business in eighty-nine countries and manufactured the most popular sets in the USA. That year, the company began to produce radio transmitters. With the outbreak of World War II, the company prepared for wartime production, and was responsible for new designs and innovations for use by the U.S. troops; probably the best-known were the HT-4/BC-610 and related equipment used in the military SCR-299 communications package.
1940s T50 US Microphone