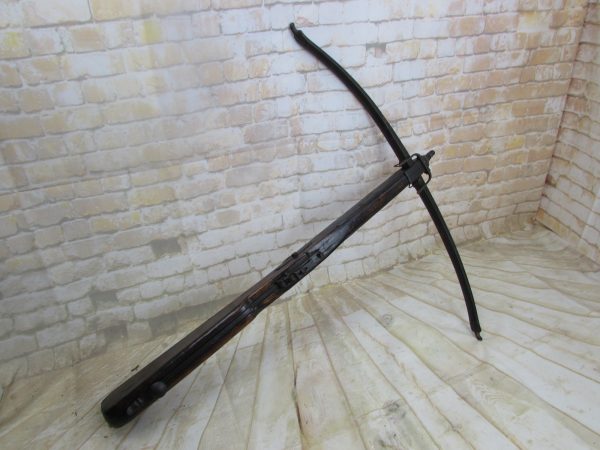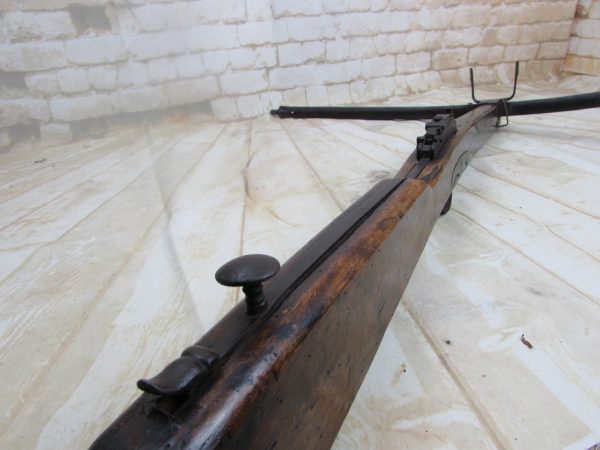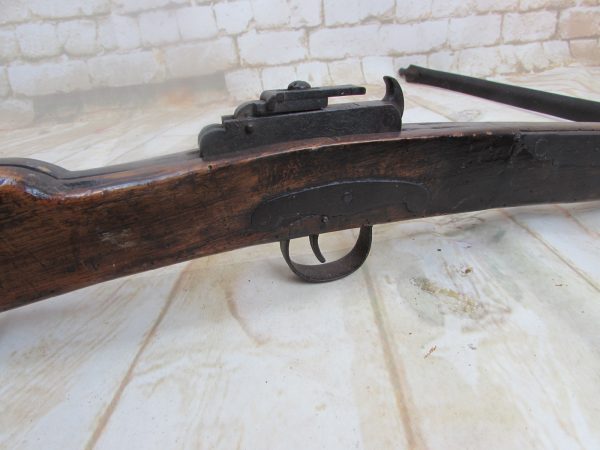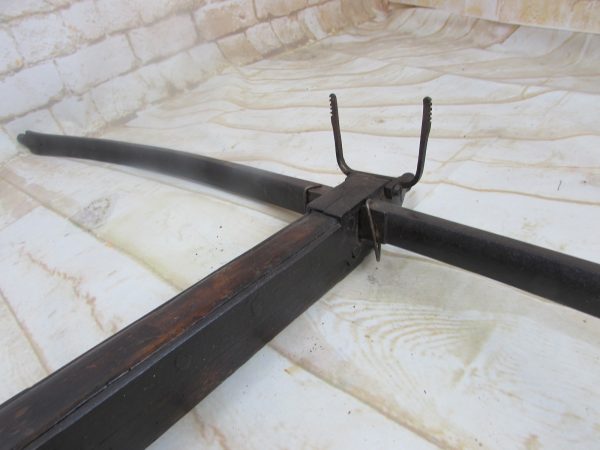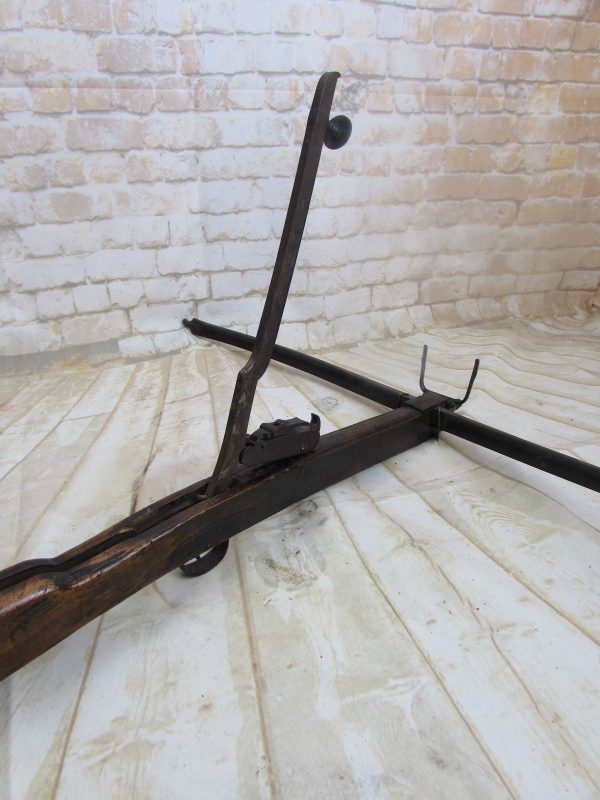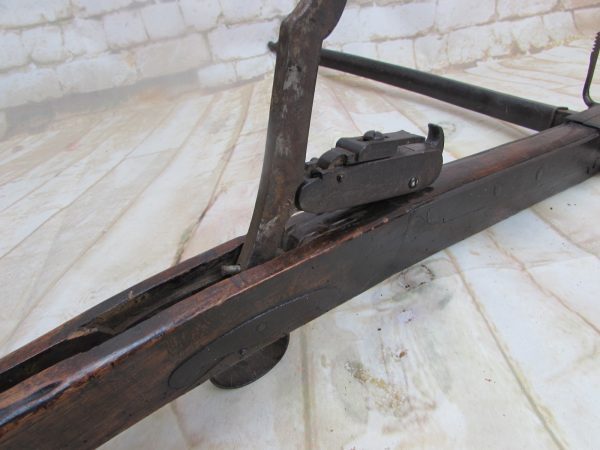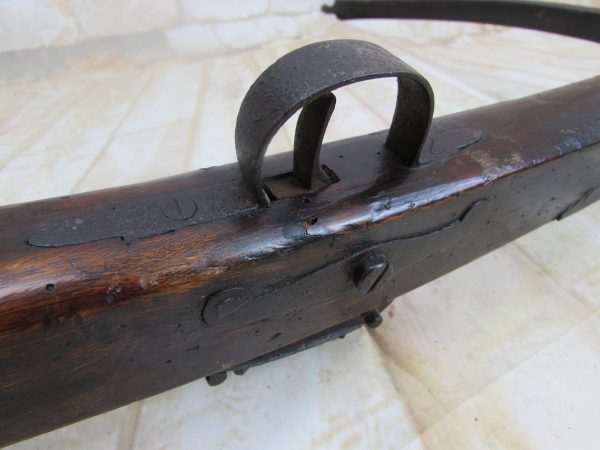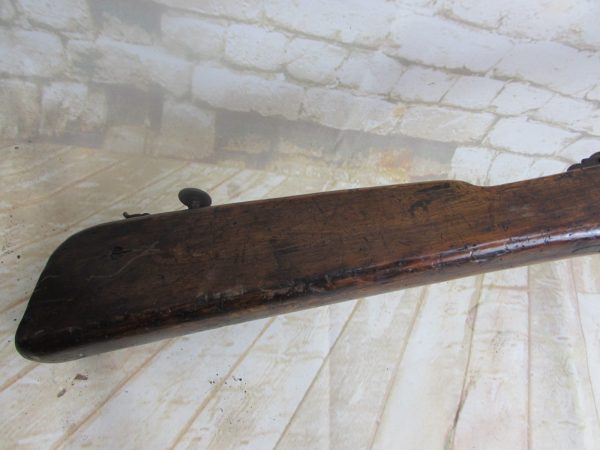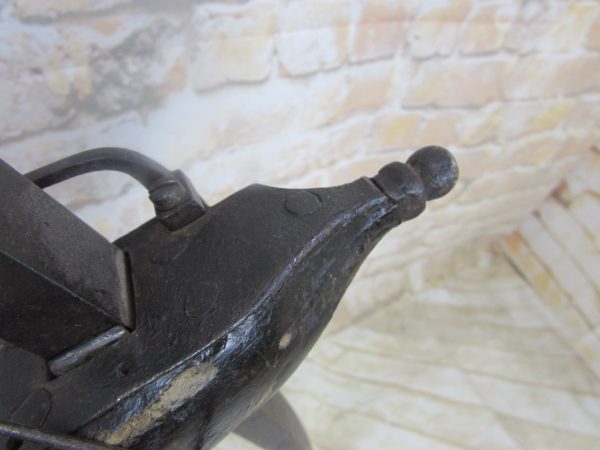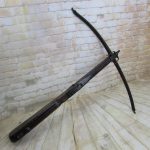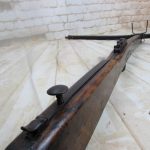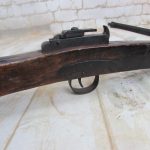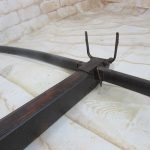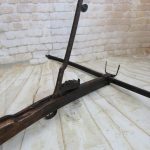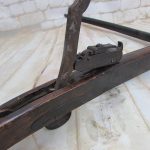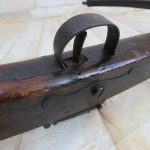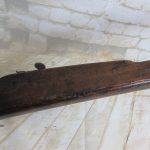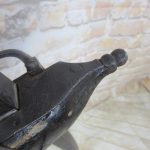 English Crossbow 18th Century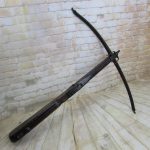 English Crossbow 18th Century
£755.00
£755.00
18th Century English Crossbow.
Description
Shipping and Delivery
Description
A beautiful example of an 18th Century Gentleman's English Crossbow.
Crossbows became popular in rural Britain during the  mid to late 18th century and were used primarily for hunting small game and recreation. This example has a hand carved walnut stock, with iron fittings. The trigger and cocking mechanism is fully working . There is as would expect general wear  to the full stock, and some very old woodworm holes , as i think they have probably gone some 100 years ago. There is general age to the iron fittings , even with some old pitting marks this piece has great patination, of which you cannot fake.
There is both a fore and front sight, both working. I have been unable to find a makers name for this piece, but this does not detract from this being a good strong early crossbow.
18th Century English Crossbow
A crossbow is essentially a bow mounted on an elongated frame (called a tiller or stock) with a built-in mechanism that holds the drawn bow string, as well as a trigger mechanism that allows the string to be released.
A crossbow is a ranged weapon using an elastic launching device consisting of a bow-like assembly called a prod, mounted horizontally on a main frame called a tiller, which is hand-held in a similar fashion to the stock of a long firearm. Crossbows shoot arrow-like projectiles called bolts or quarrels. A person who shoots crossbow is called a crossbowman or an arbalist (after the arbalest, a European crossbow variant used during the 12th century).[1]
Please contact for collection/delivery information.